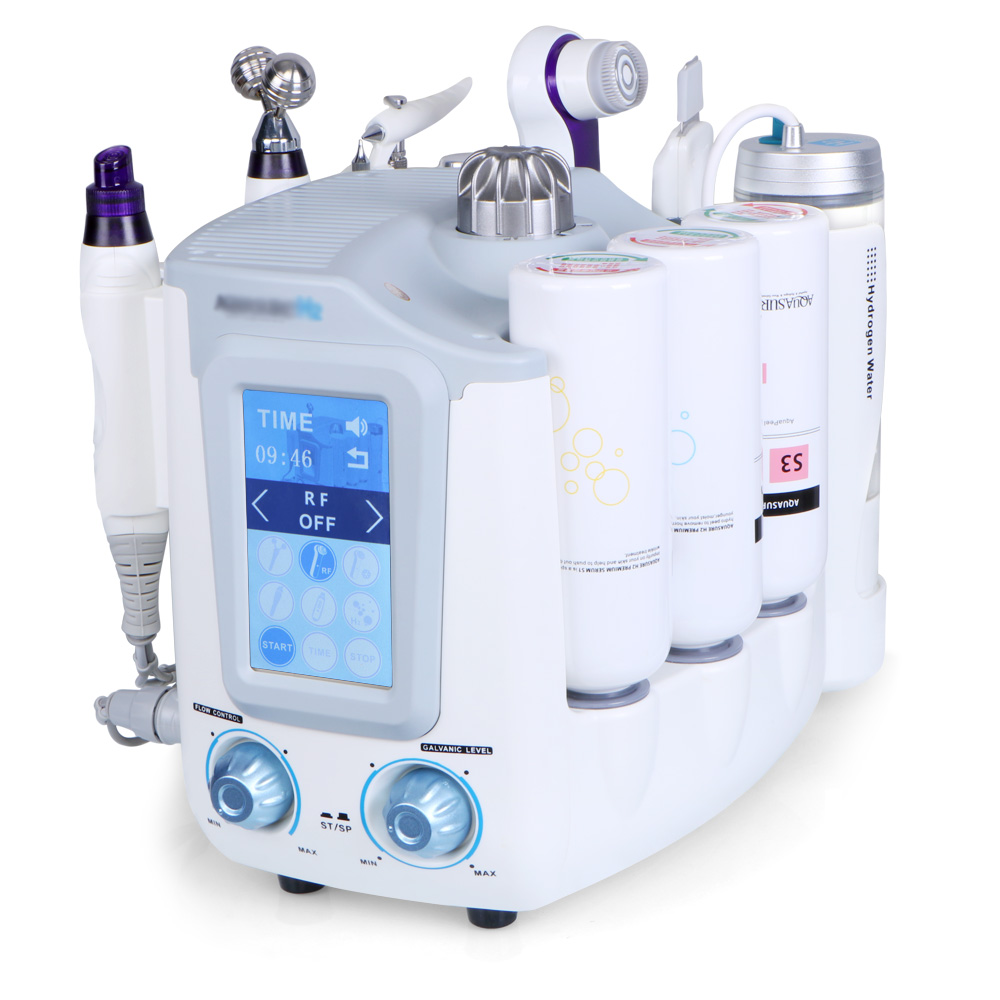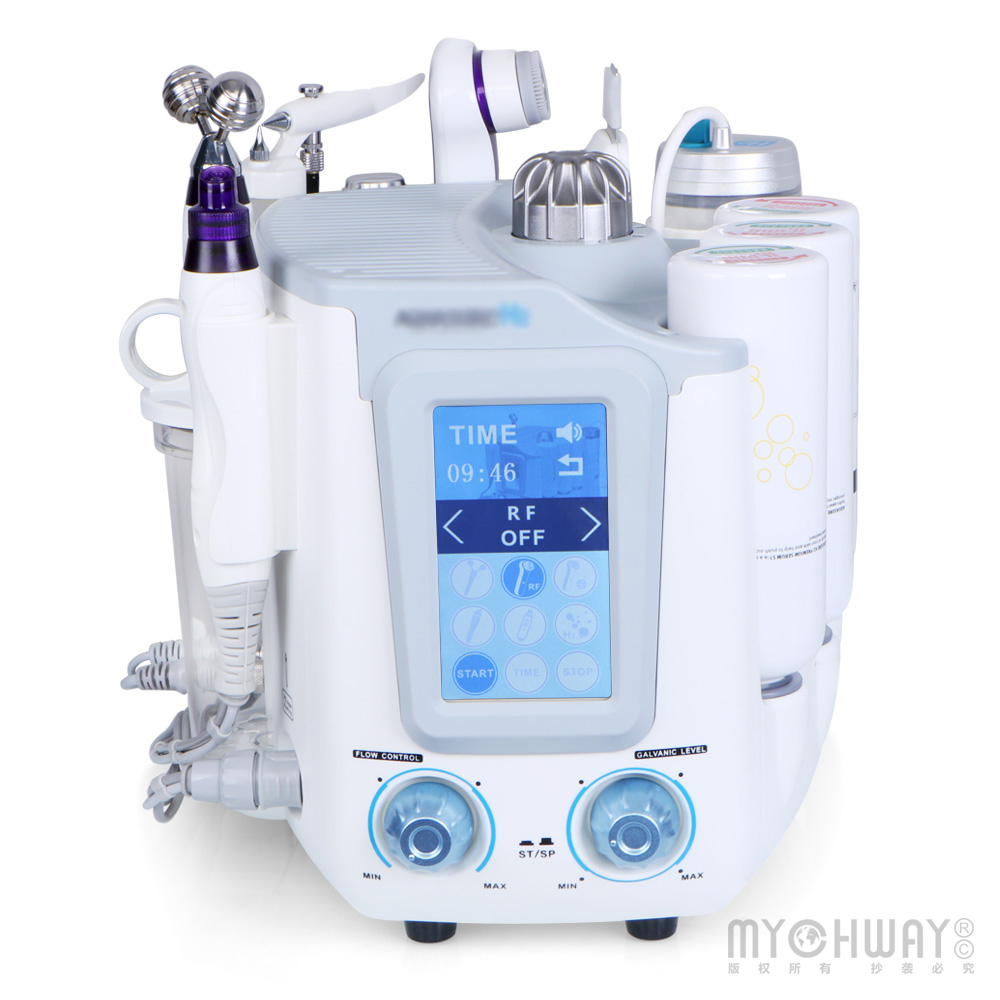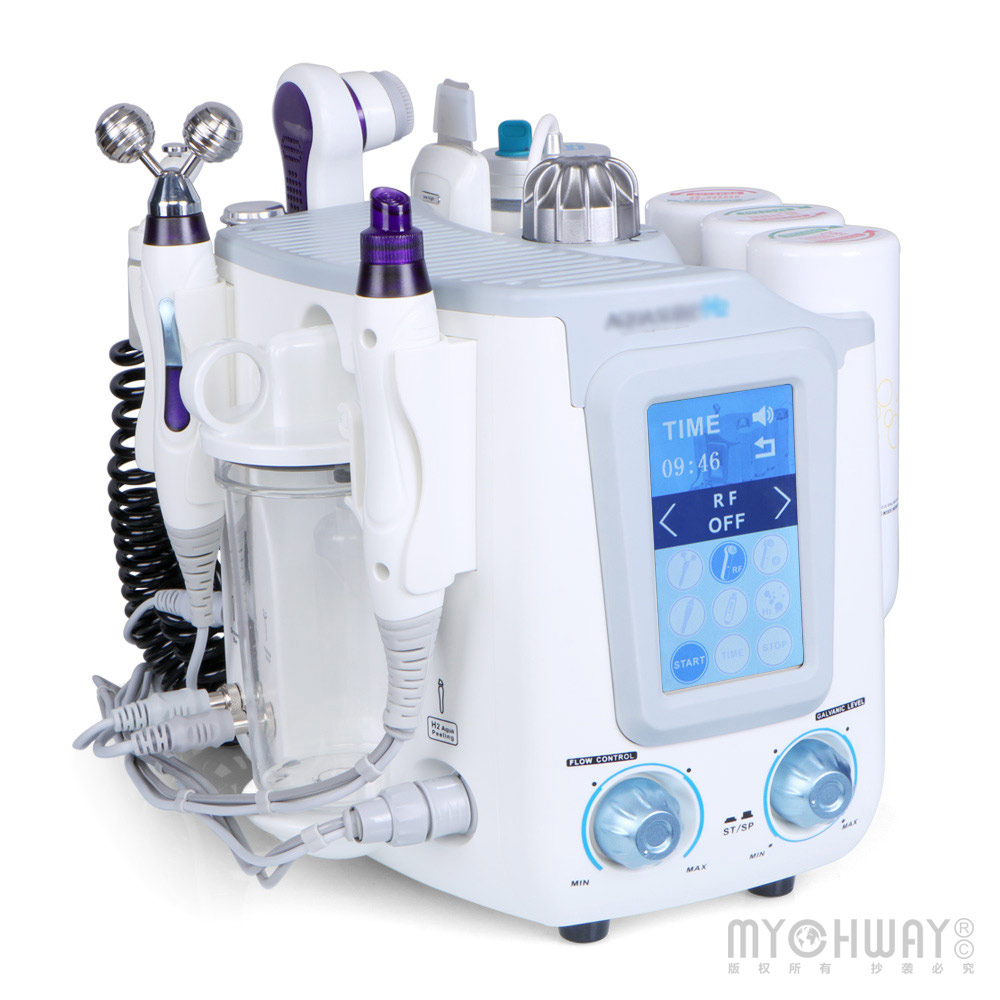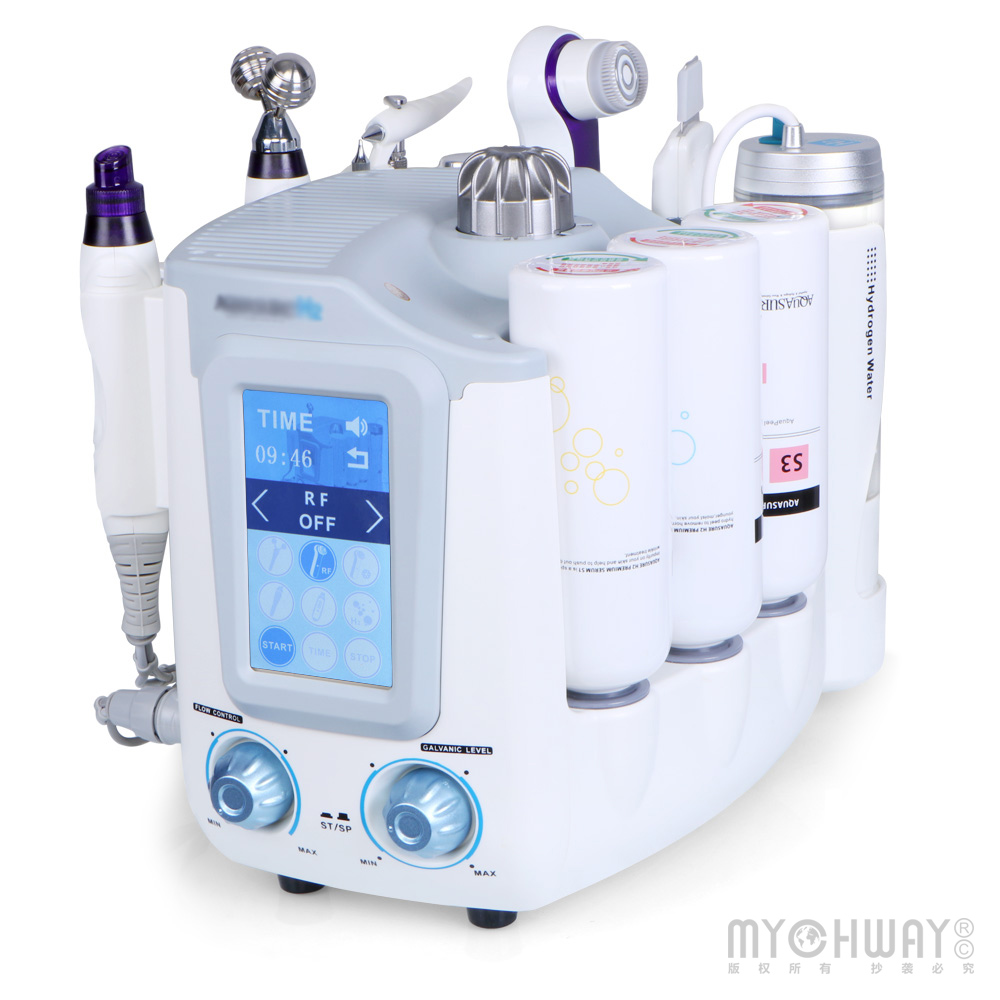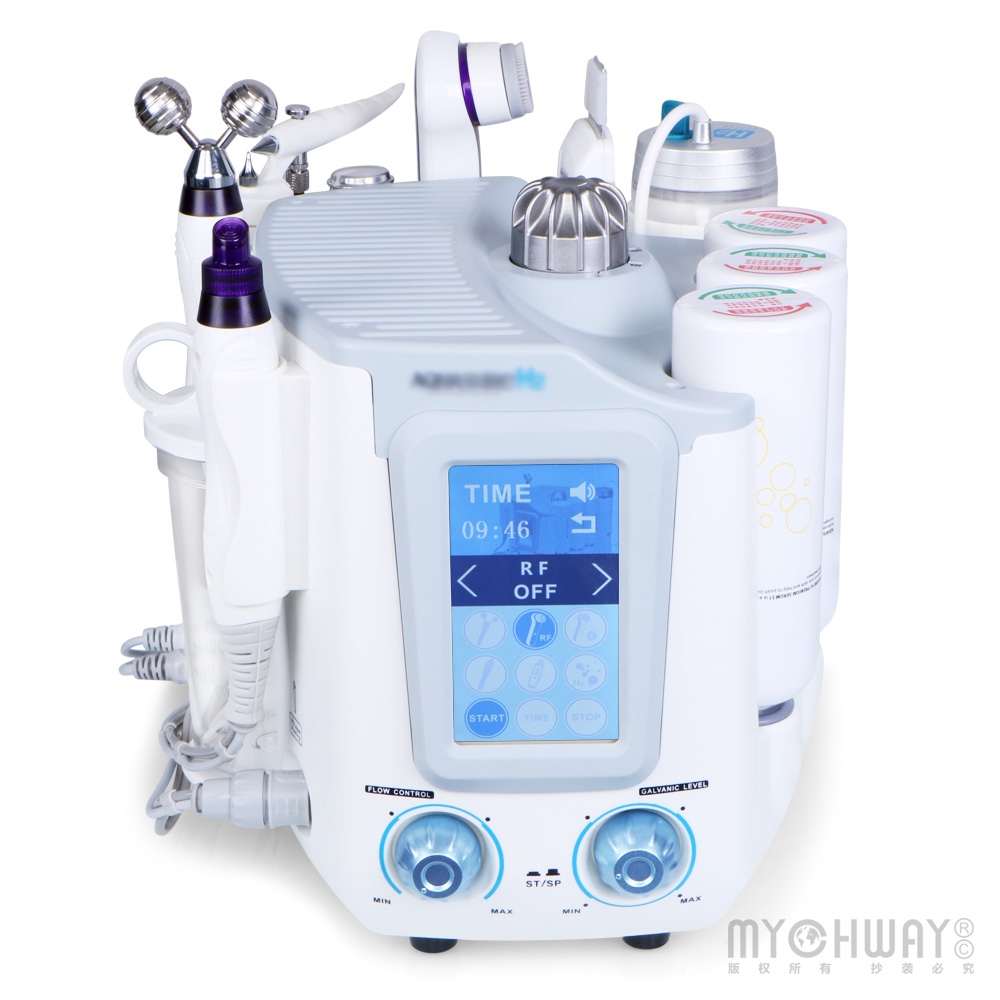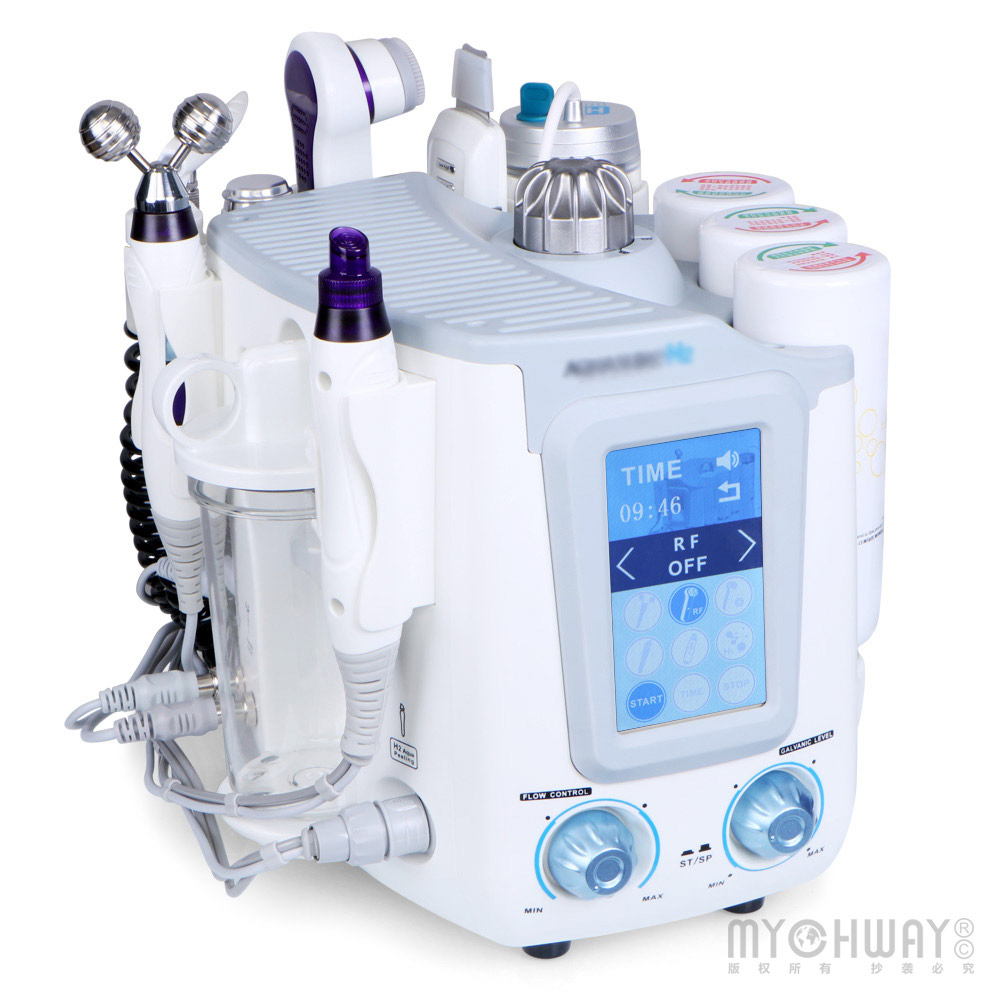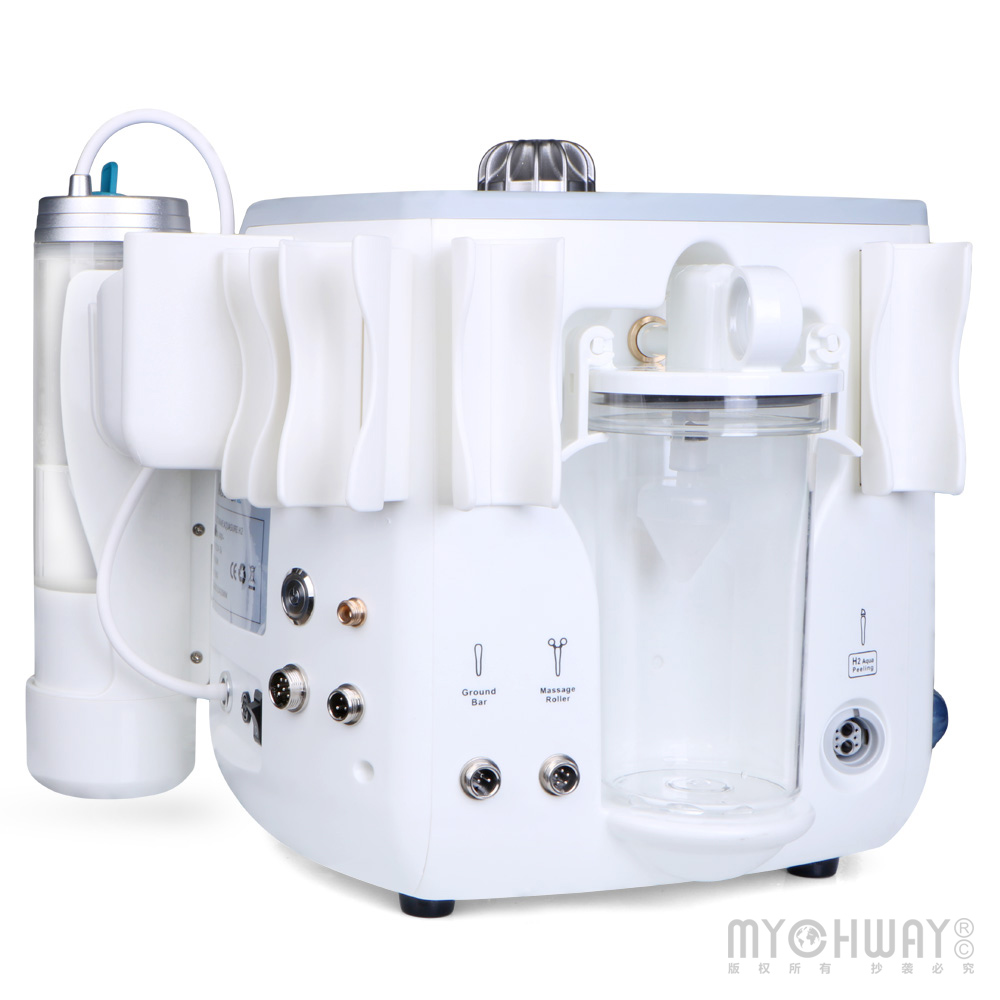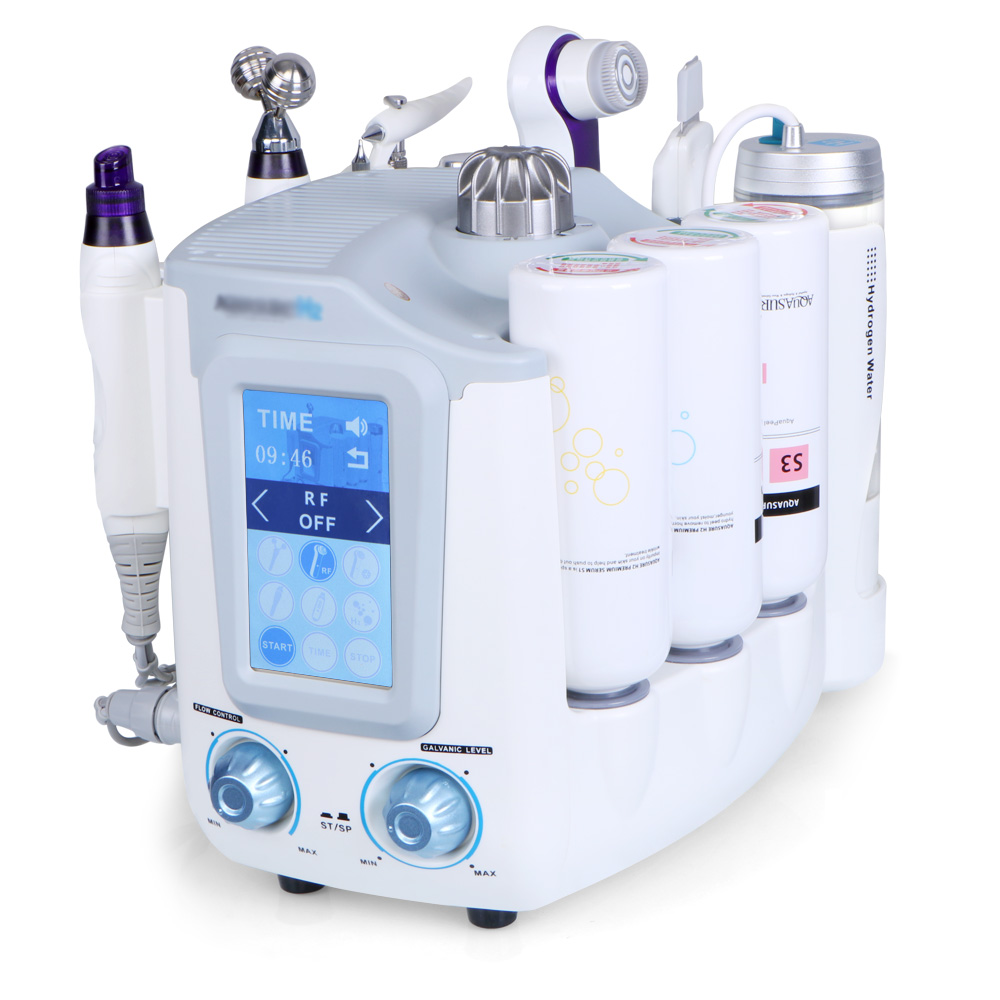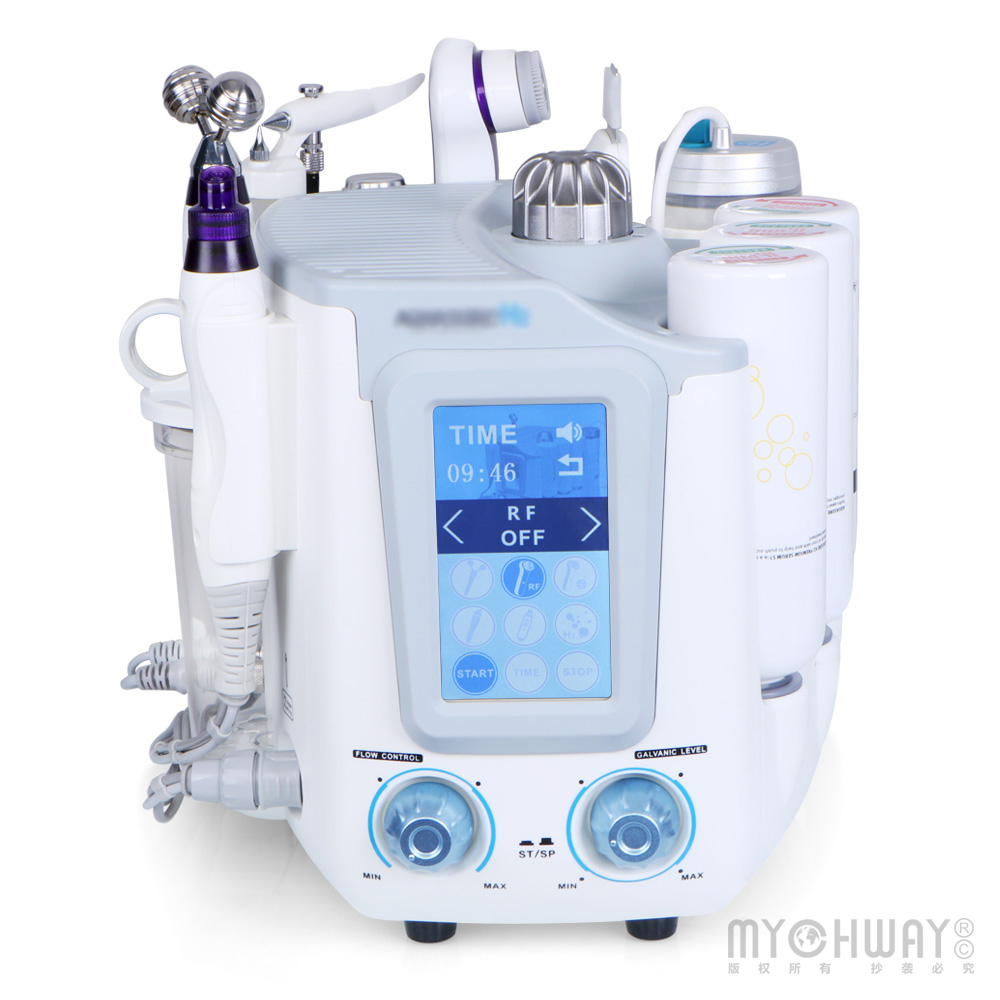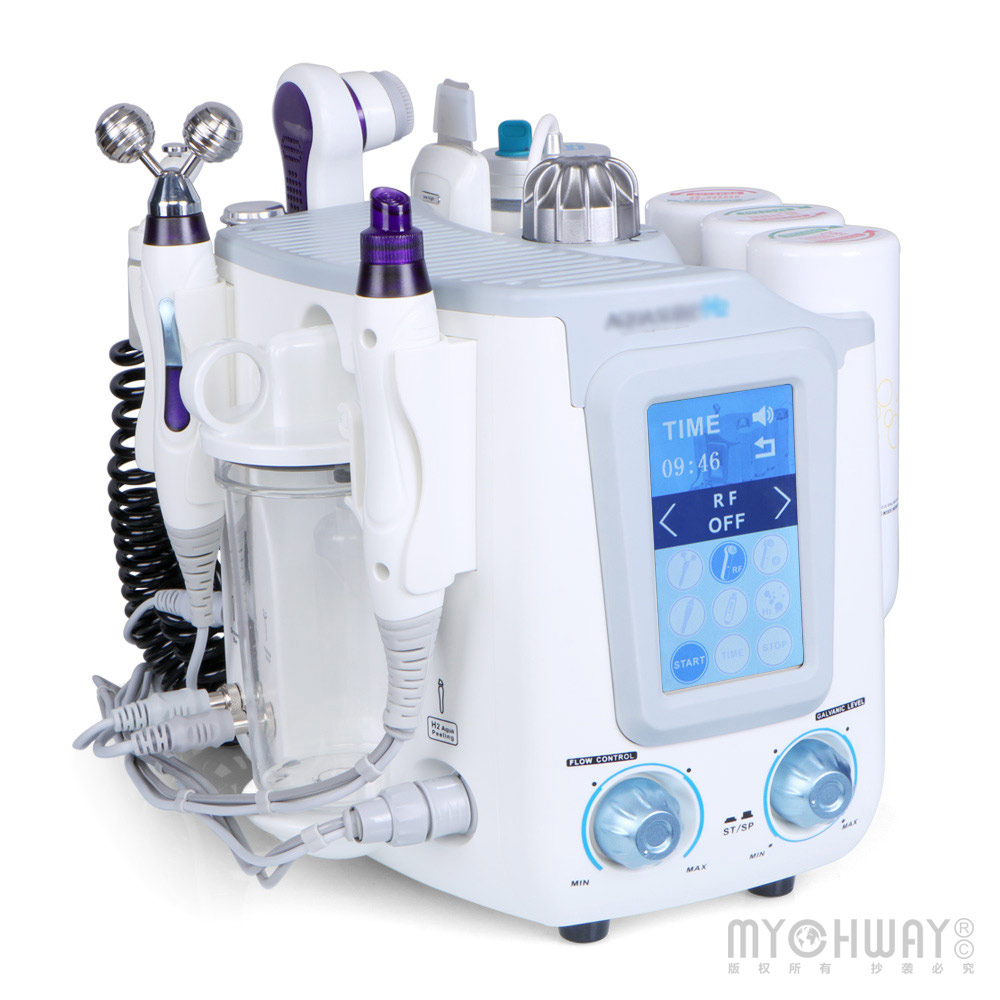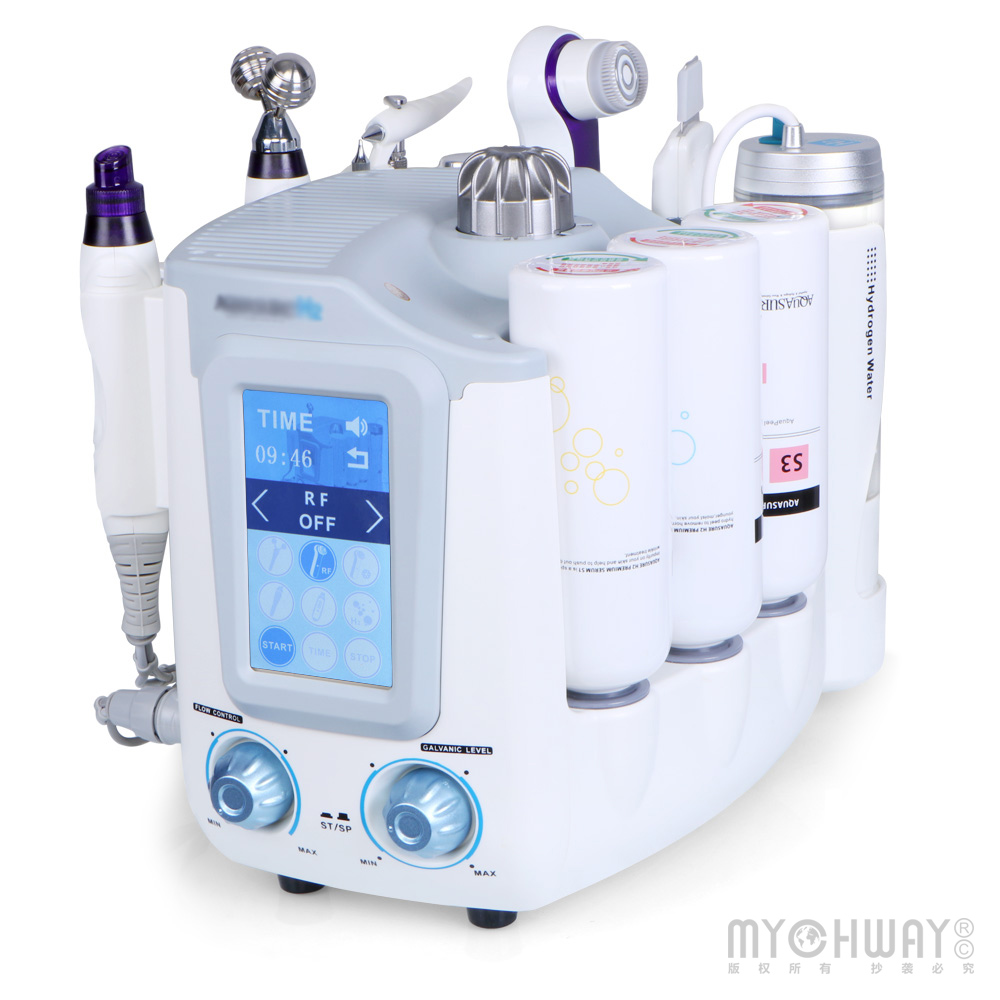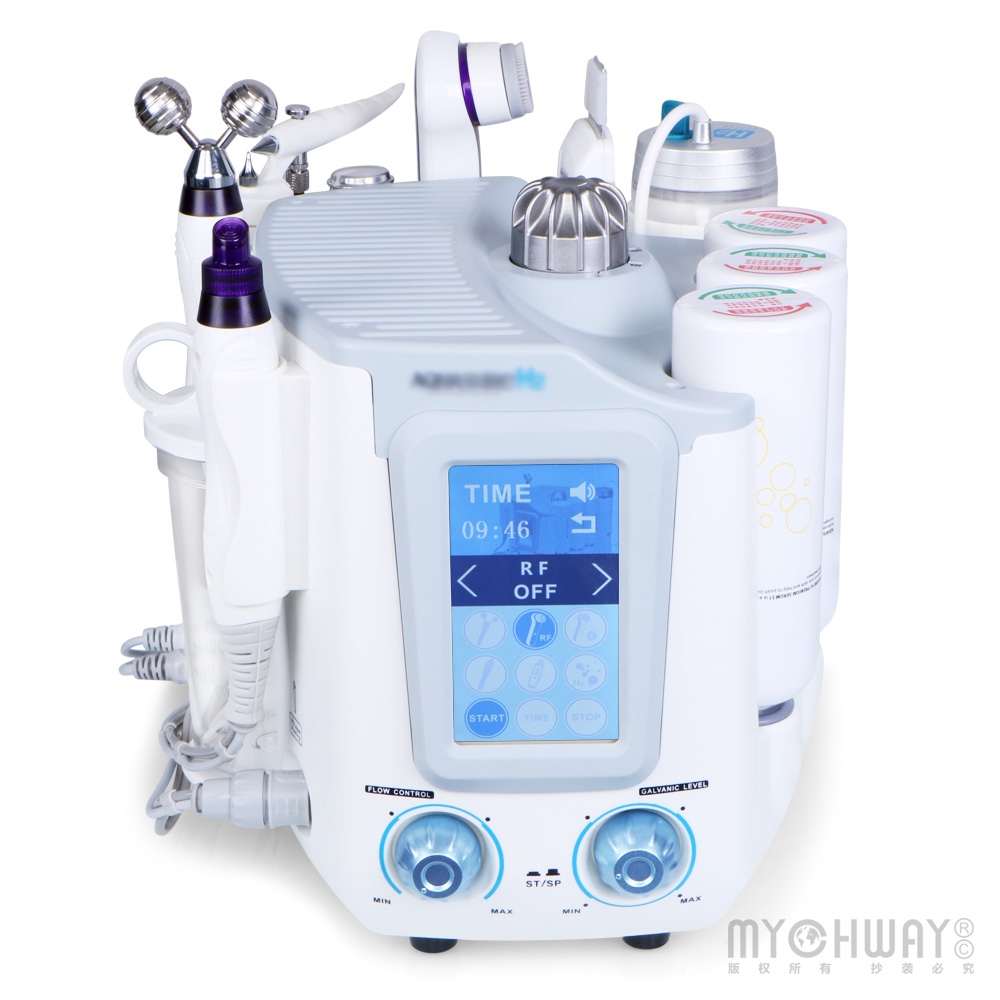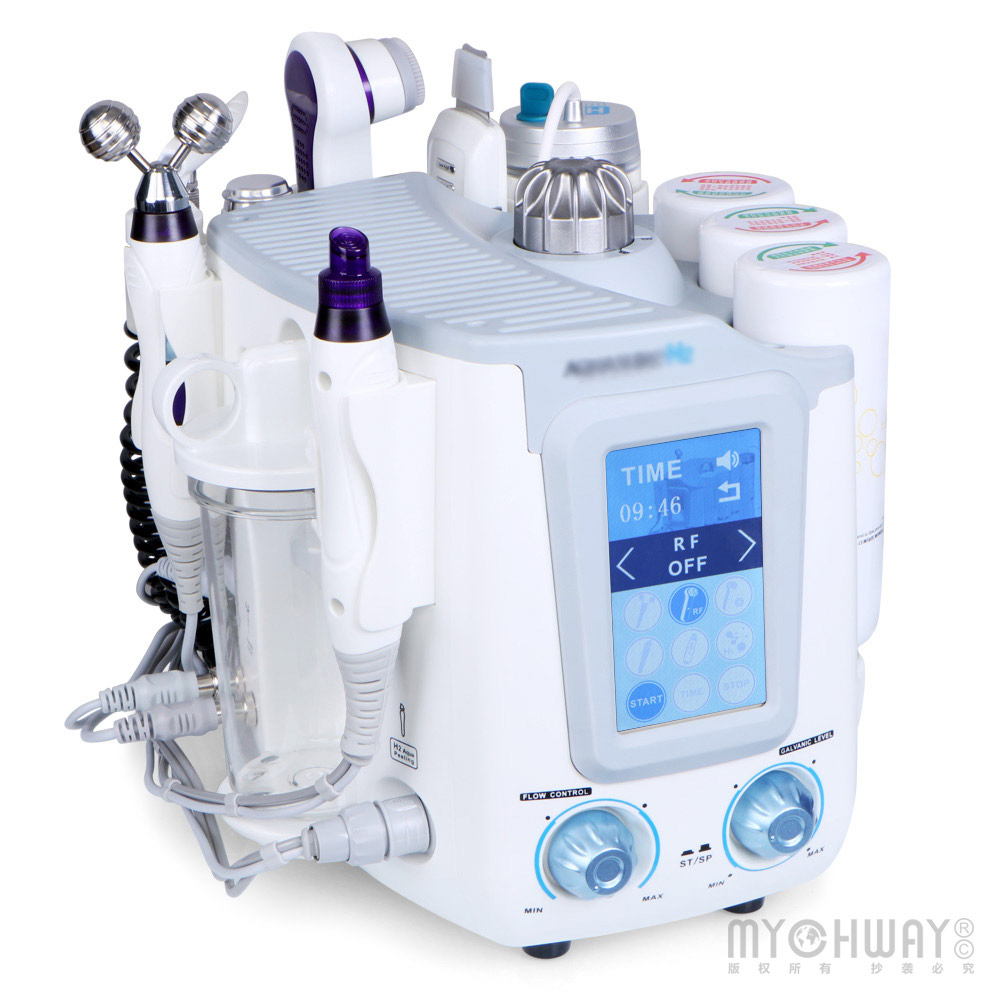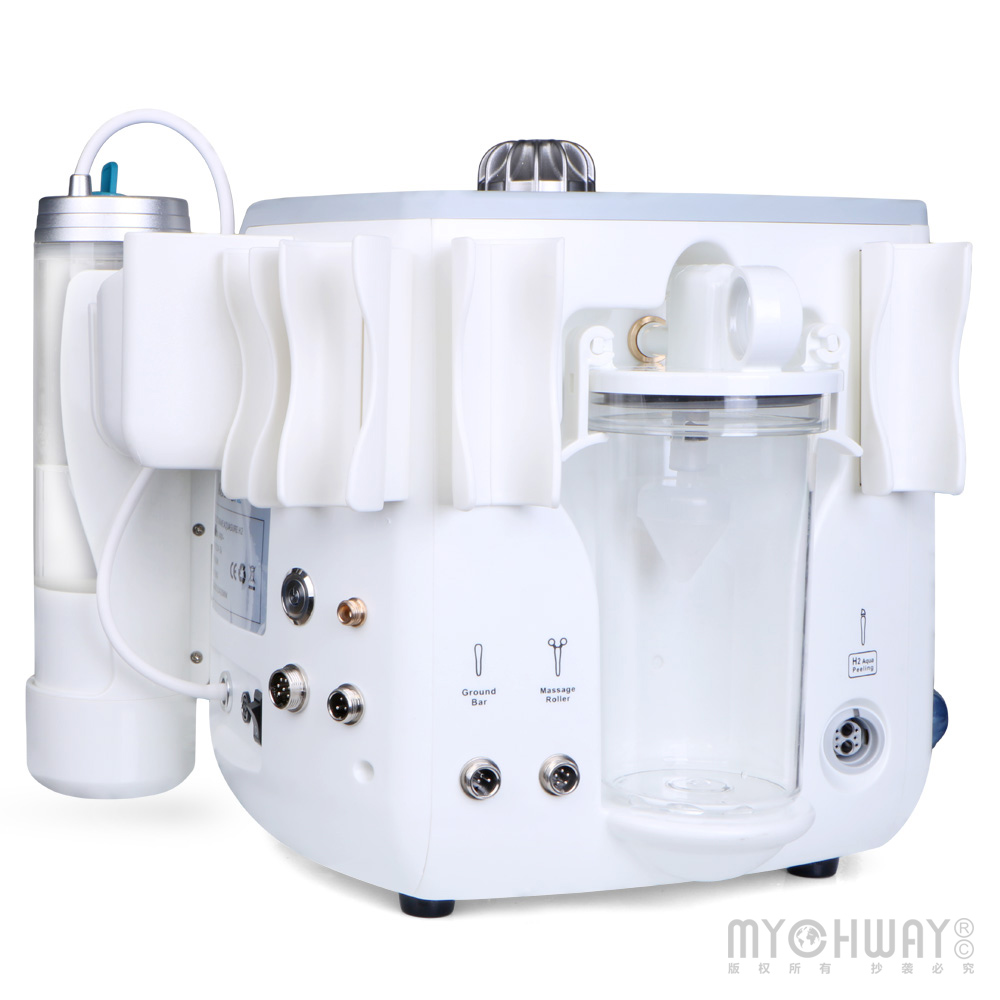 5 in1 Hydro Dermabrasion Scrubber Oxygen Spray Facial Device
Hydra Dermabrasion Ultrasonic RF Oxygen Spray Facial Skin Whitening BIO Machine
Hydro Peeling for Facial Skin Rejuvenation
BIO MicroCrurrent , Skin lifting, STimulation Cell
Hydro Oxygen Jet Spray skin cleaning
Radio Frequency wrinkle removal
Skin scrubber facial cleaning
FEATURE
1.Hydro peeling with 6 tips
2.Ultrasonic skin scrubber facial deep cleaning.
3.Multifunctional facial care machine 5 functions together
4.Color touch screen, easy to operate.
ULTRASNOIC
What is ultrasonic massage? Ultrasonic use of high frequency ultrasonic wave (1000000 / 3000000) shocks to promote human blood circulation and speed up metabolism. Application ultrasound, with all kinds of cream cosmetics,penetrate into the skin to strengthen the organization to beauty effect.
HYDRA/HYDRO-DERMABREASION
Hydro-Microdermabrasion resurfacing treatment thoroughly enhances the skin using vortex technology to cleanse, exfoliate, extract, and hydrate simultaneously. It merges soothing and invigorating spa therapies with advanced medical technology to achieve instant lasting results. The procedure is smoothing, moisturizing, non-irritating, and immediately effective.
Accessories
Model: PT-60M1
Negative Probe
Conductive probe is a medium through which is the microcurrent of other handles can be introduced into the human body and an auxiliary tool.
Compare with similar products
Reviews (0)
Related Products
Customer who viewed this product also viewed
Products Inquiry
5 in1 Hydro Dermabrasion Scrubber Oxygen Spray Facial Device
Hydro Peeling for Facial Skin Rejuvenation
BIO MicroCrurrent , Skin lifting, STimulation Cell
Hydro Oxygen Jet Spray skin cleaning
Radio Frequency wrinkle removal
Skin scrubber facial cleaning