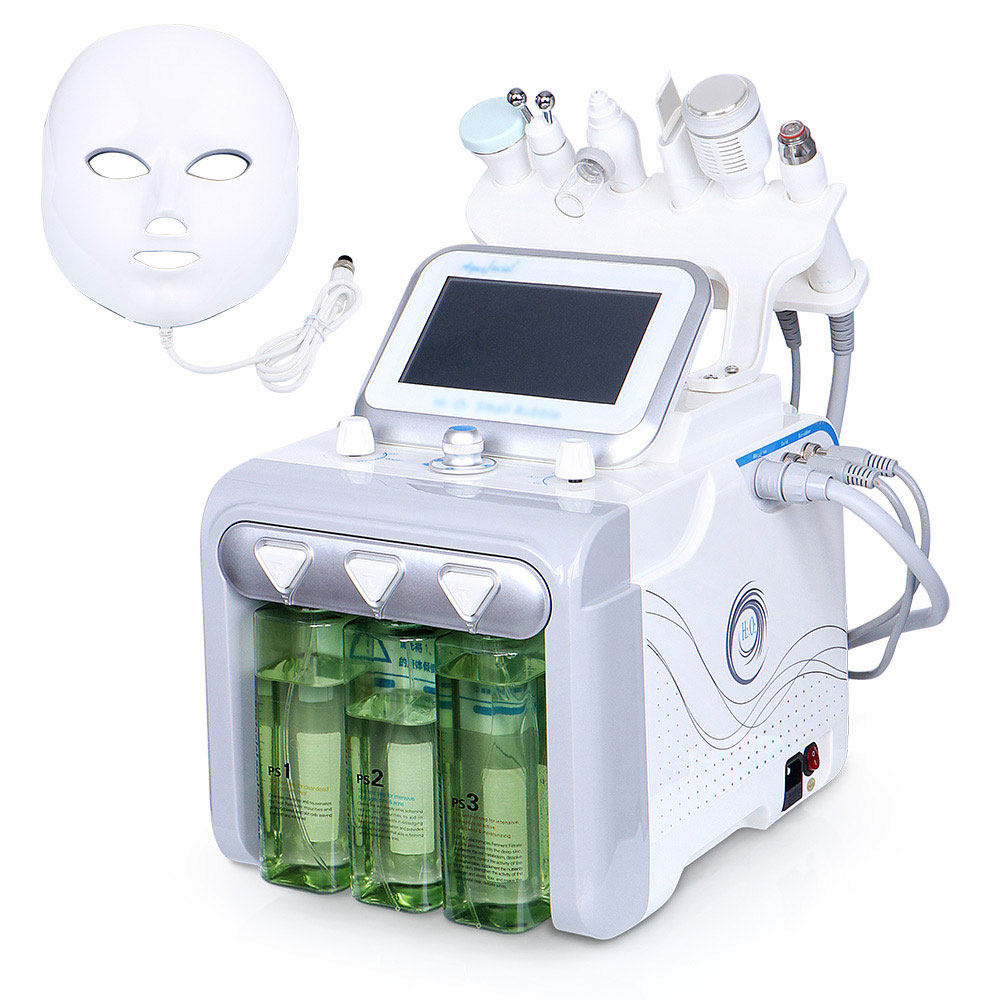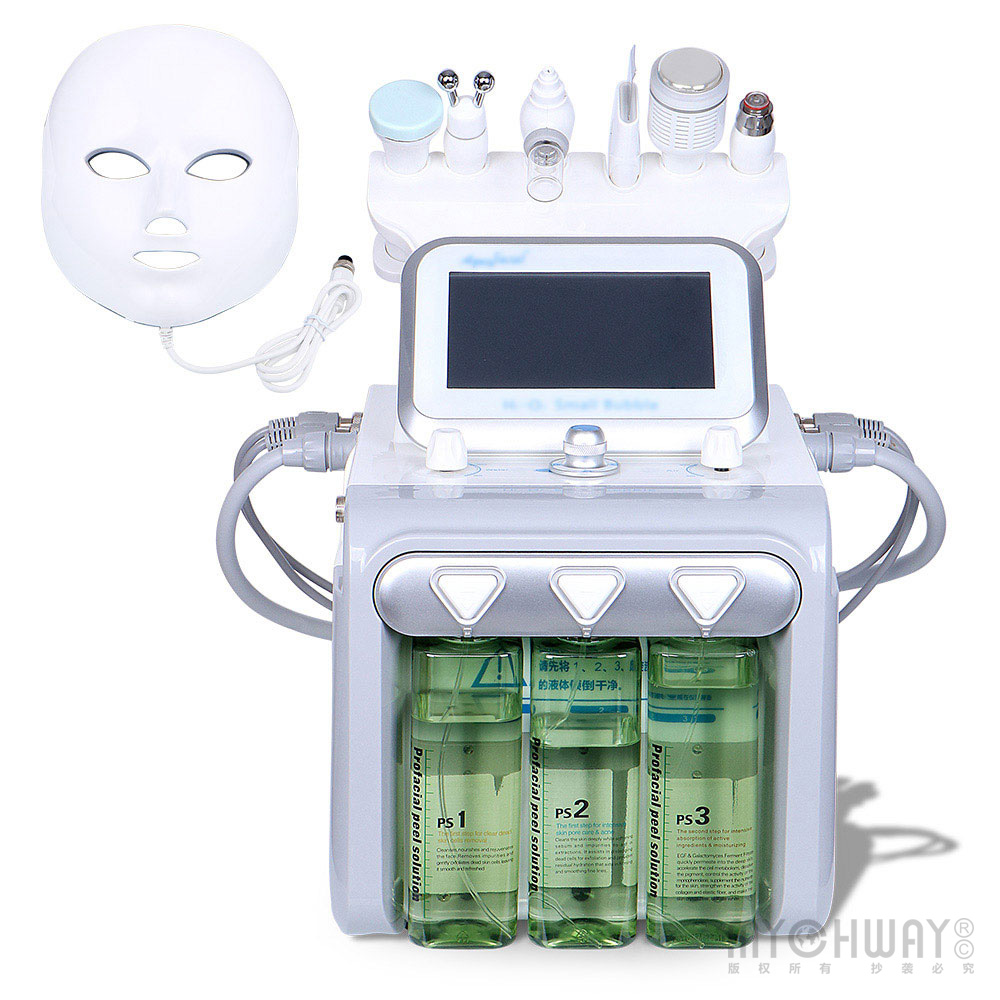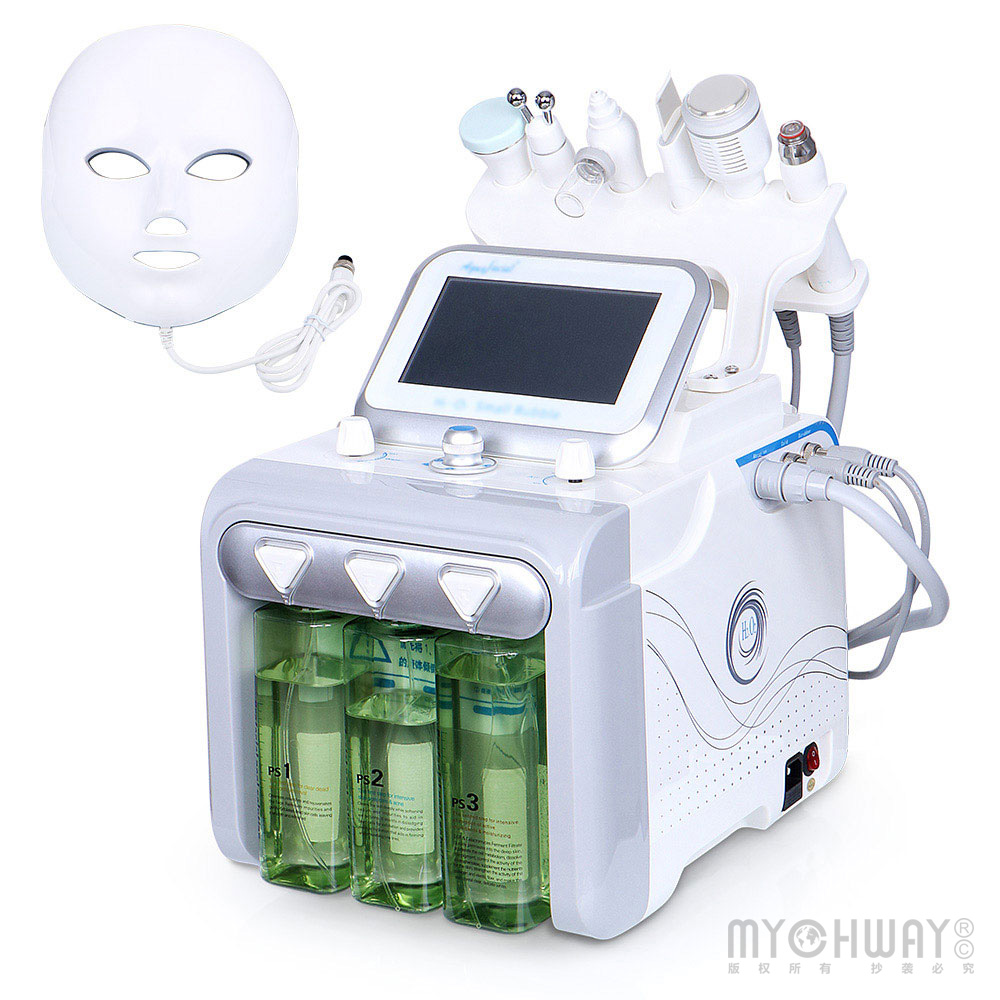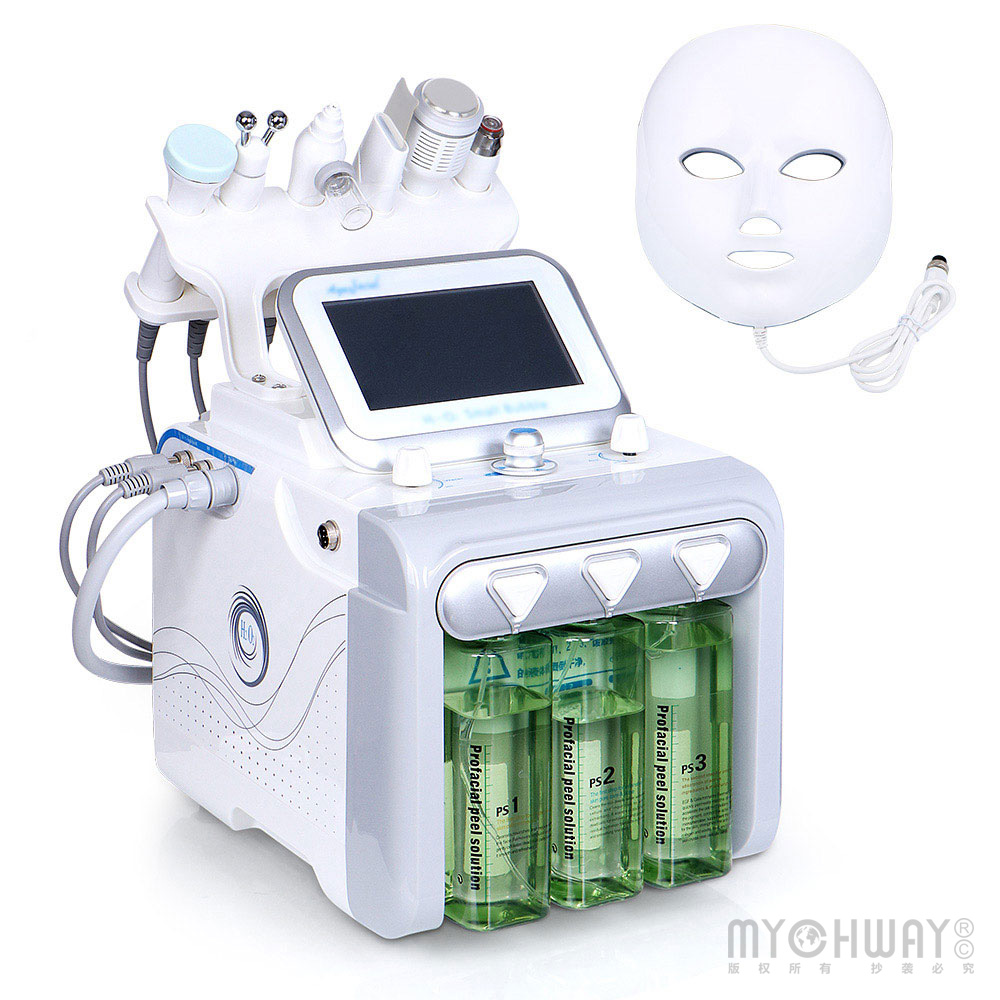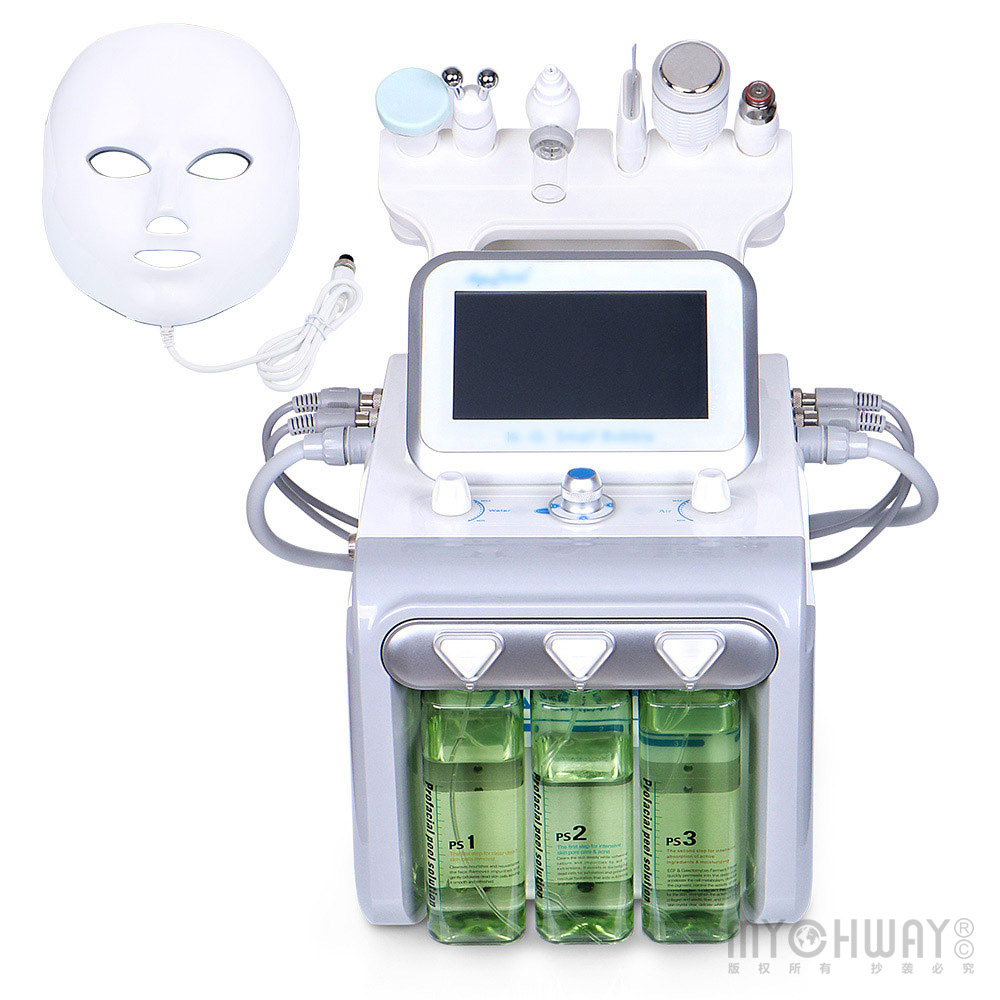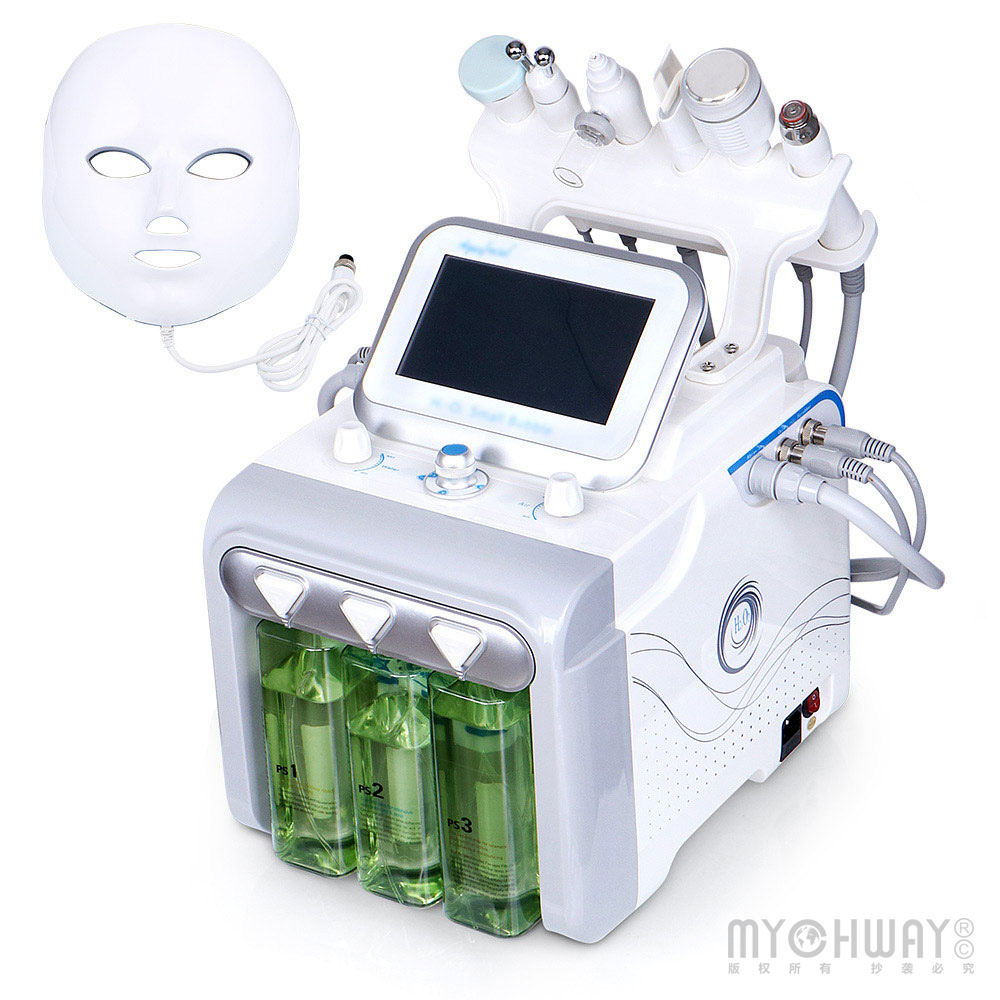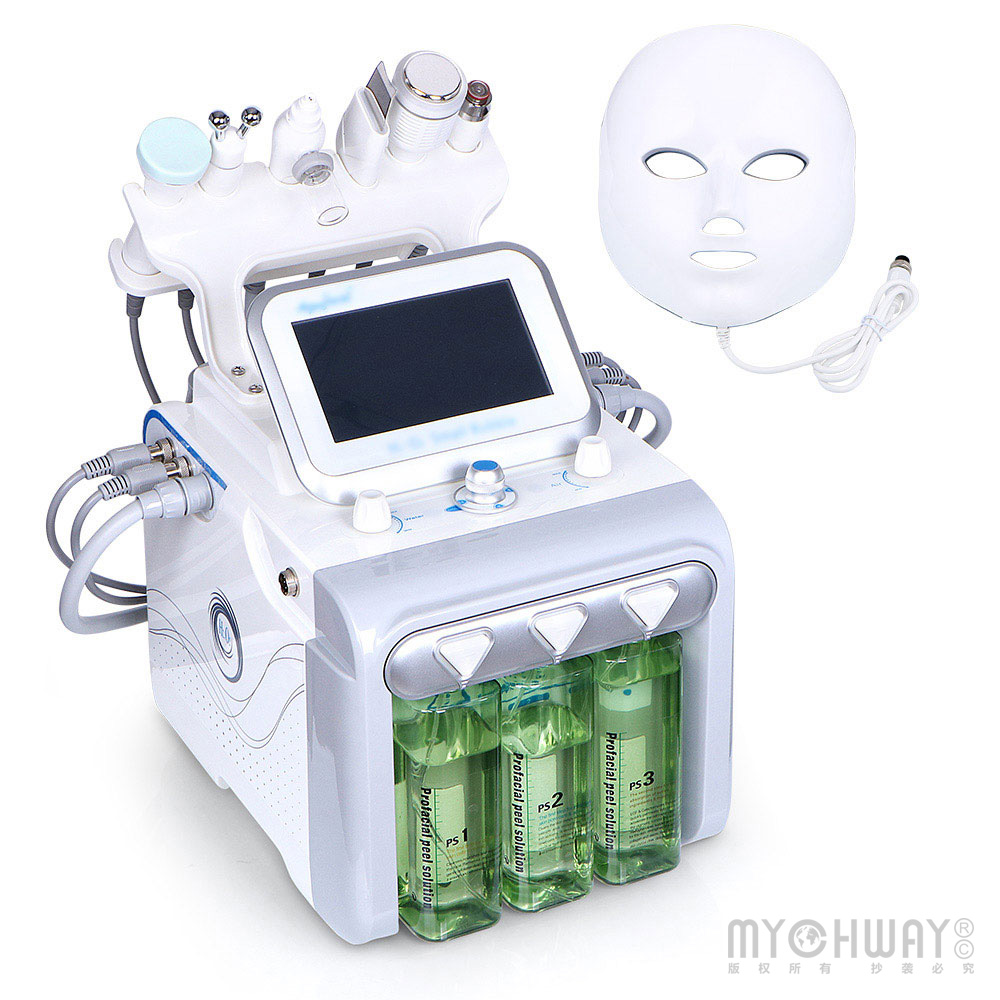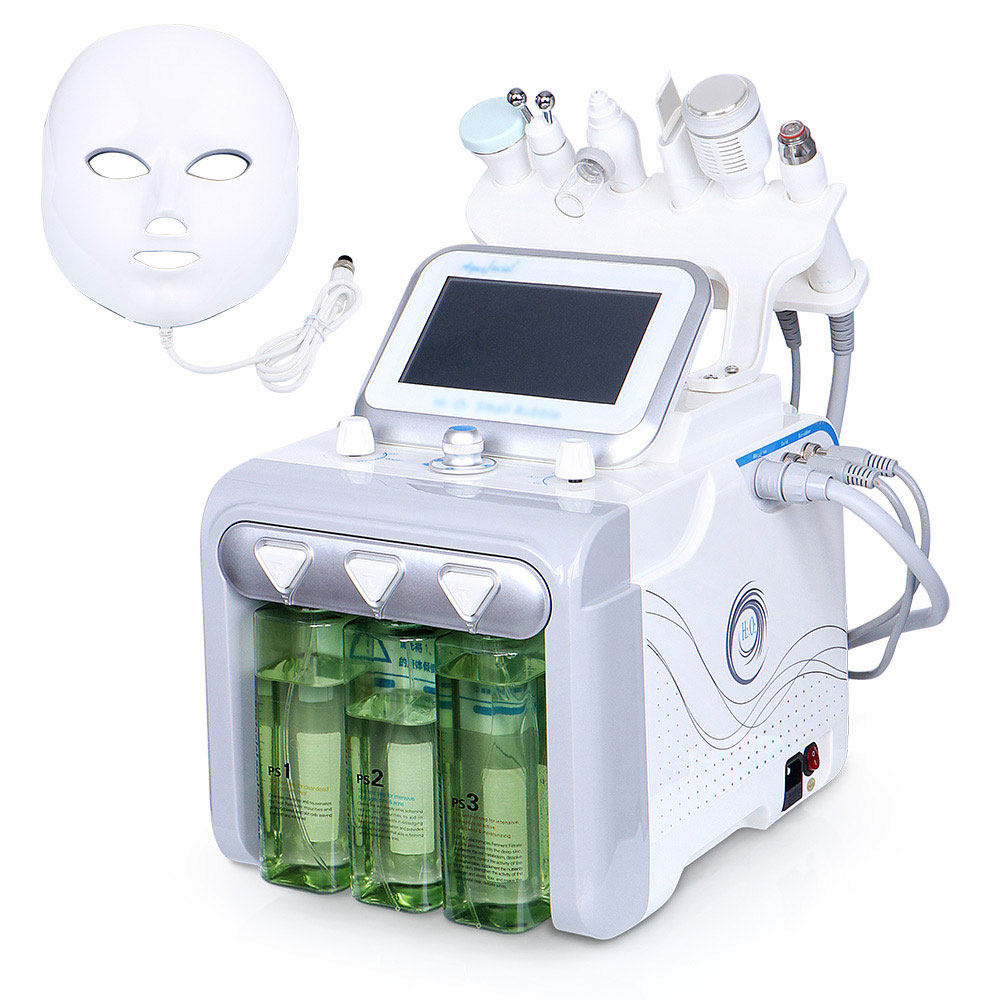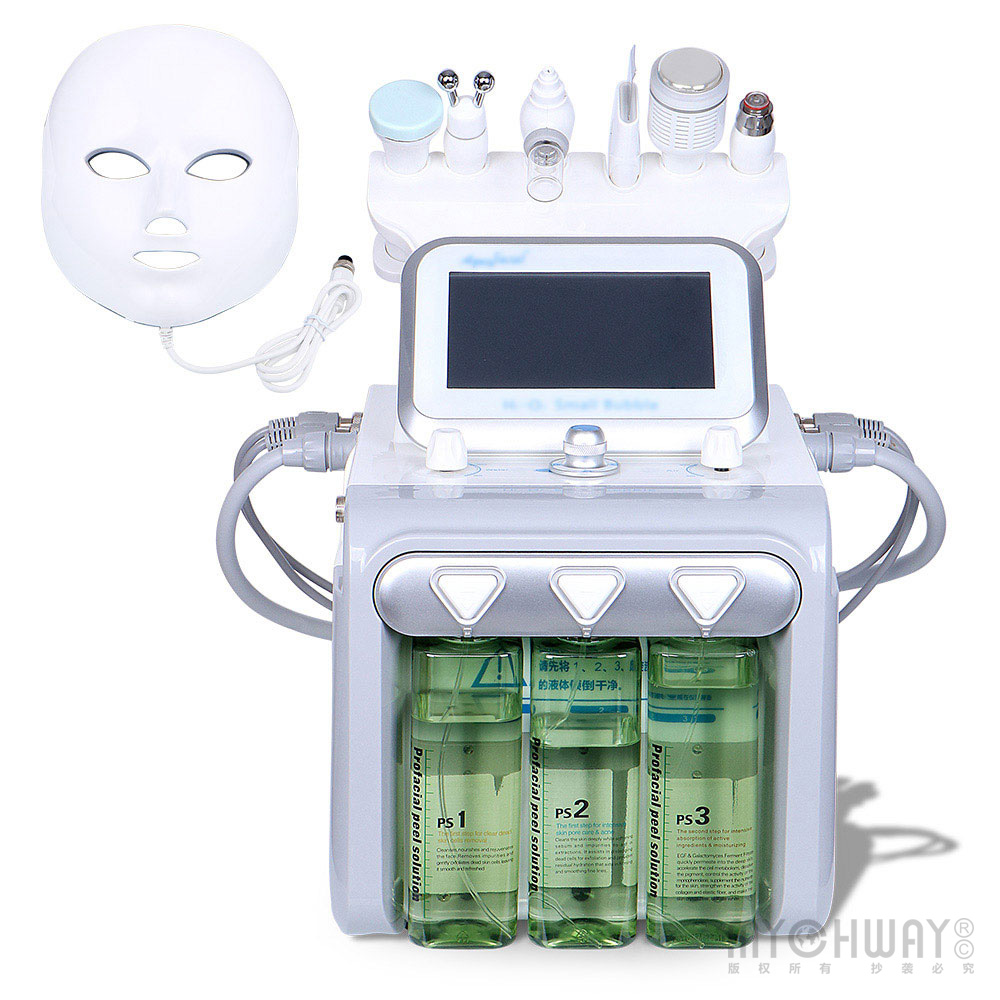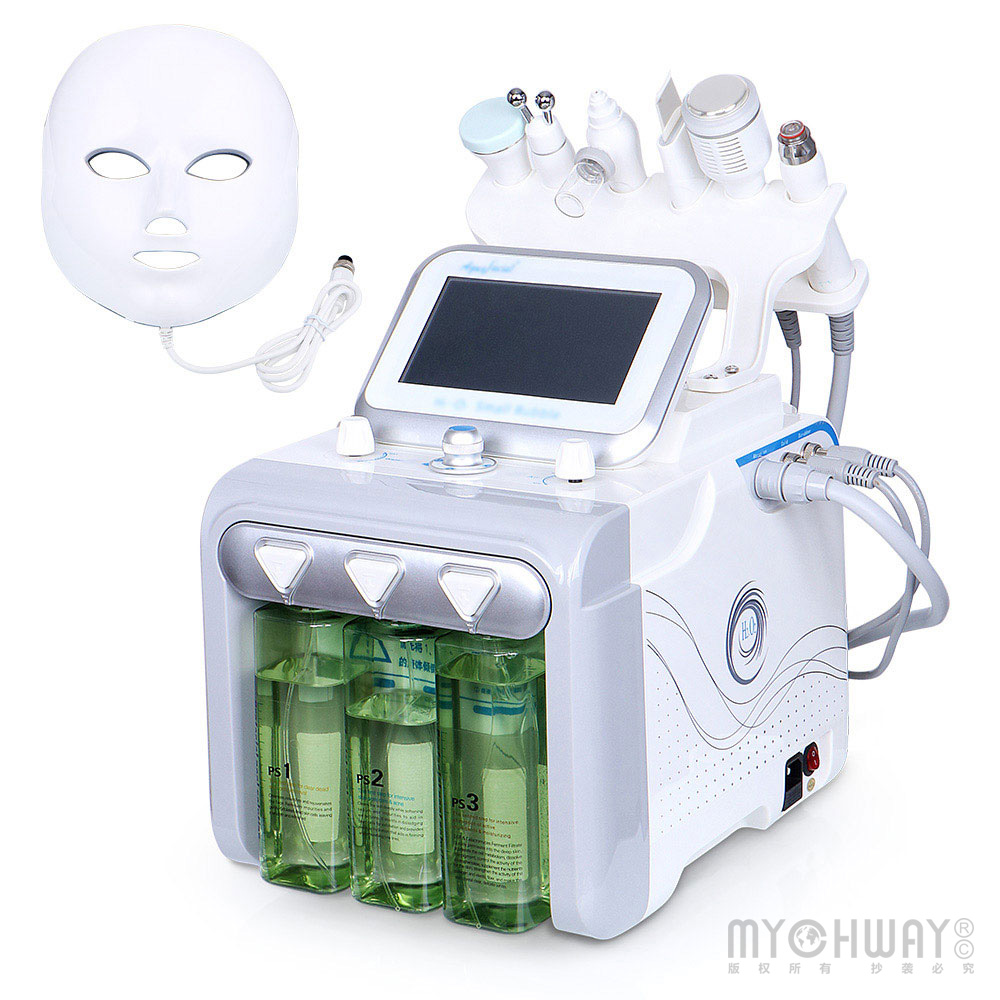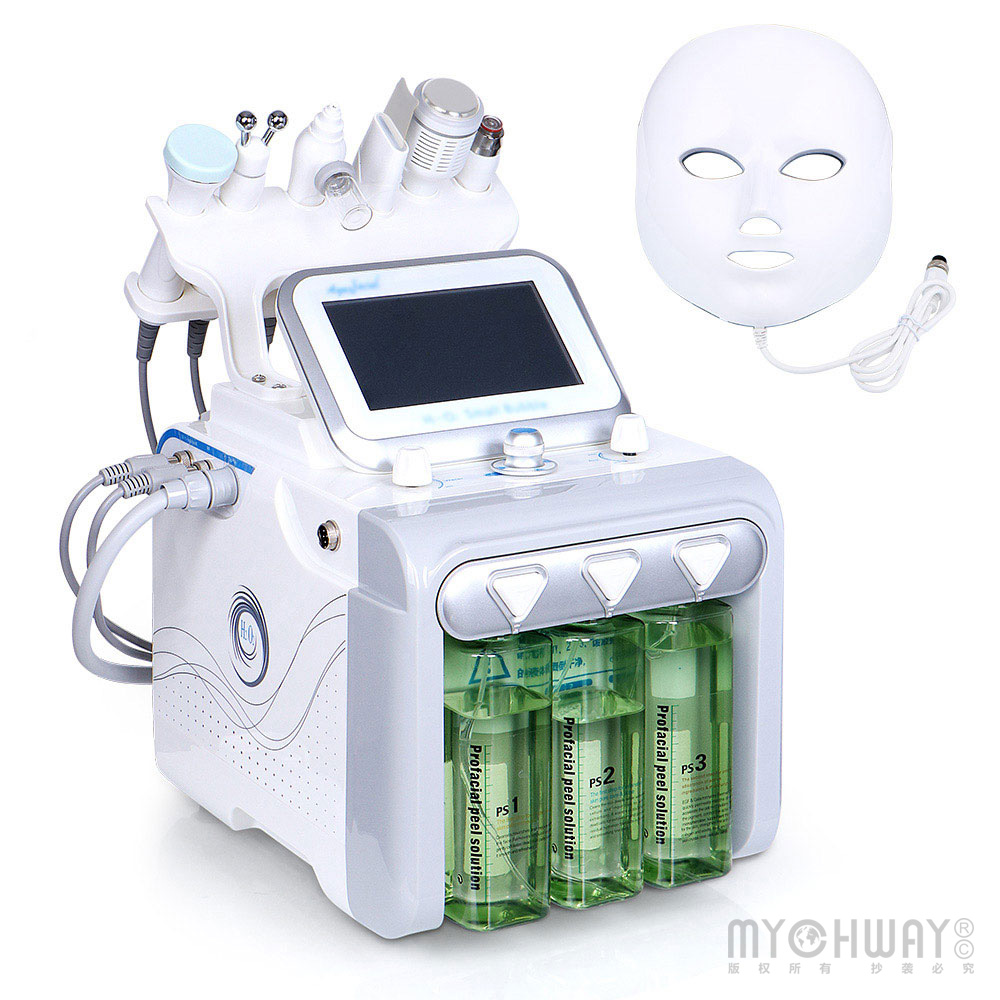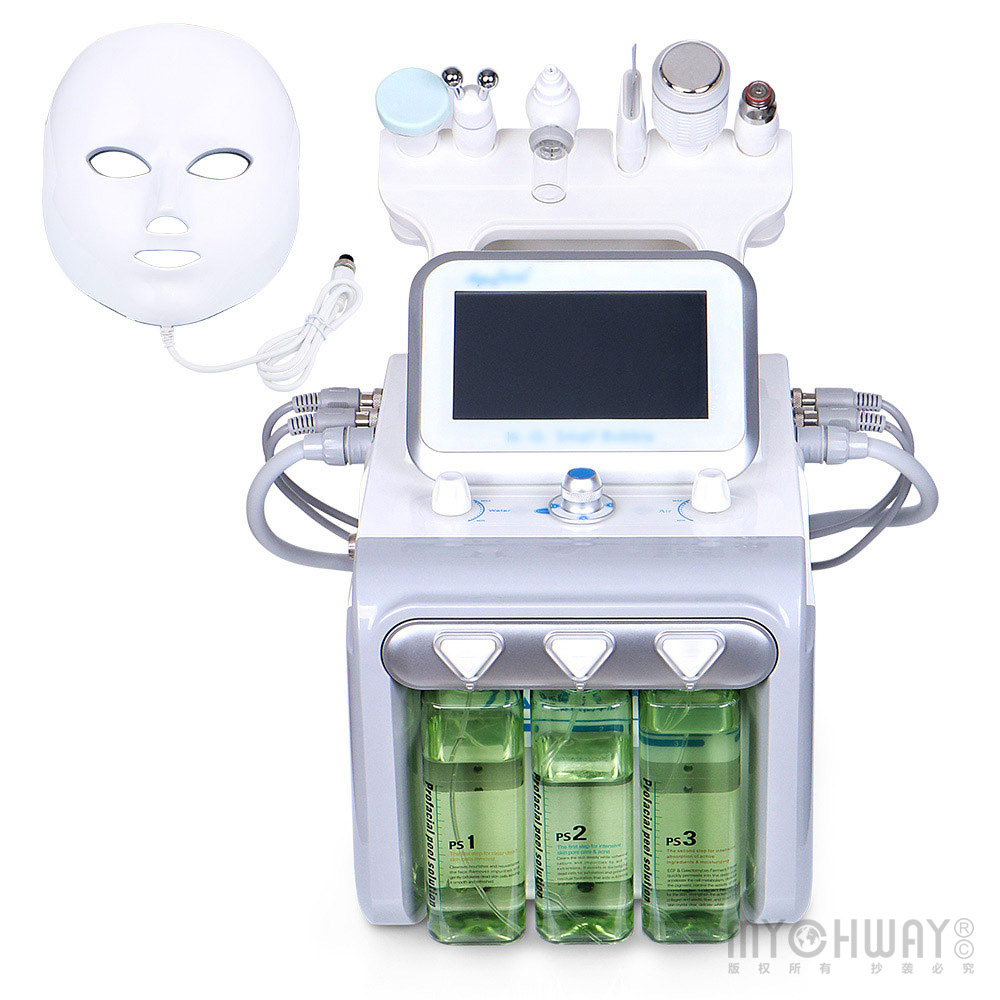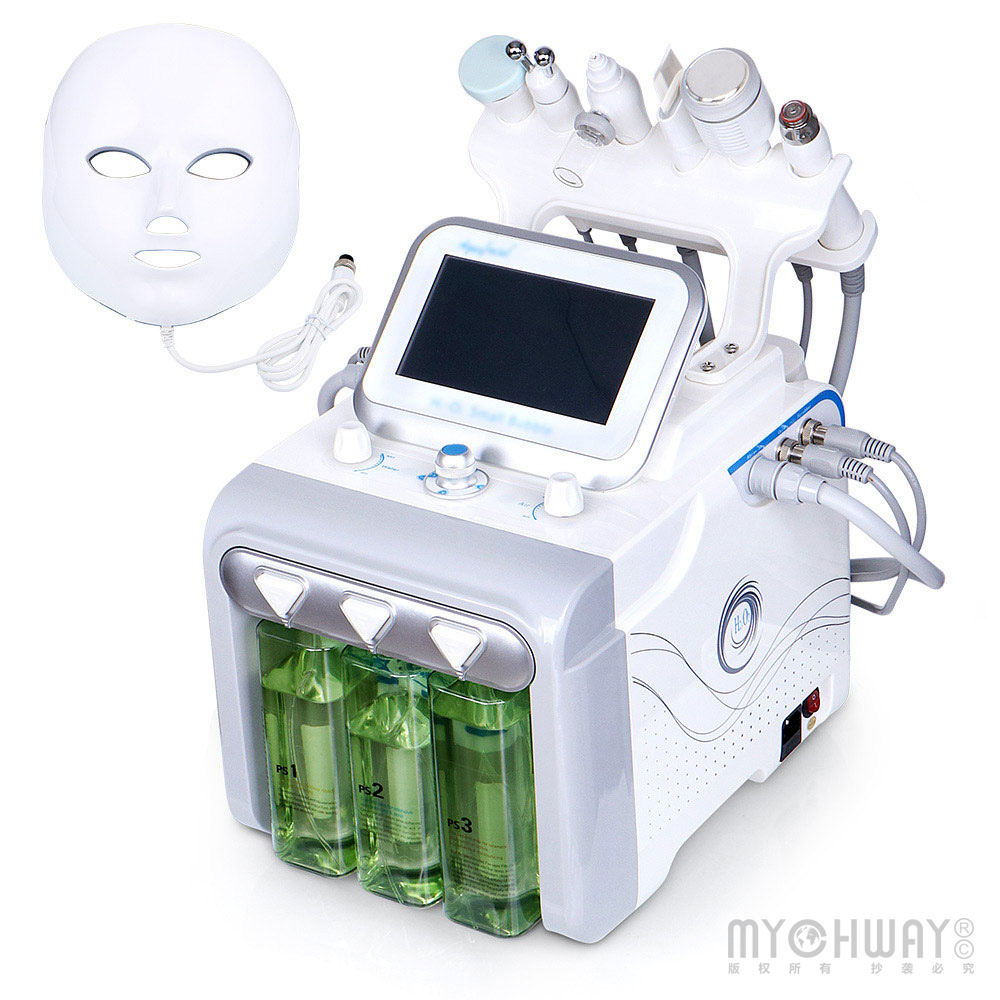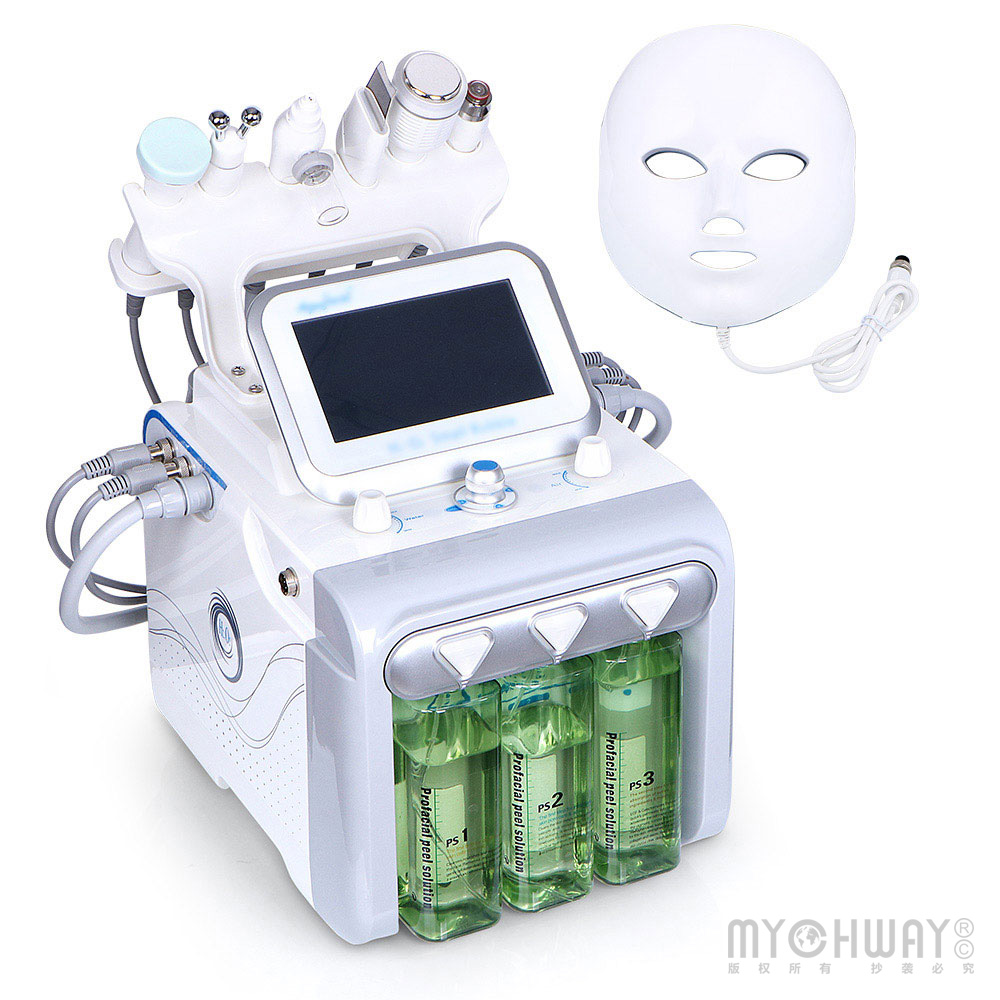 Hydro Dermabrasion Ultrasound Skin Scrubber Led Mask Machine
7 In 1 Hydra Dermabrasion Oxygen Spray Facial Skin Whitening Machine LED Photon Mask
Hydro demabrasion for Facial Skin Rejuvenation
Bio for skin lifting tighten
Ultrasonic for skin care anti freckles
Hydro Oxygen Jet Spray skin cleaning
LED Photon Mask For Skin Rejuvenation
cold hammer Shrink pores
FEATURE
1.Non-surgical treatment, painless. No anesthetic required.
2.Multifunctional facial care machine for salon, Solve your problems at one time.
3.Decent and ergonomic design. Lightweight and compact, easy to carry and handle. Easy operation. Lets you own perfect skin like babies.
HYDRA/HYDRO-DERMABREASION
ydro-Microdermabrasion completely changed the traditional way, which is hand-cleaning skin relying on individual\\\\\\\'s practice skills, Hydro-Microdermabrasion uses vacuum suction mode controlled by intelligent process, through the combination of products and equipment to improve skin texture.
HYDRO OXYGEN JET SPRAY
Nutrition or cosmetic product can be filled into the stainless steel bottle. With high pressure, the nutrition and oxygen are sprayed on the skin area which greatly enhance nutrition to be absorbed maximally, skin cleaning and skin rejuvenation.
Accessories
Model: PT-SP021
Bipolar RF Radio Frequency Handpiece
By using RF, the bipolar RF radio frequency Handpiece can penetrate deep into the skin and warm up, allowing the skin to gain more collagen, rejuvenate the skin and prevent skin aging. It can be used on the face.
Model: PT-CS01C
Ultrasound Plated Handpiece
Ultrasound plated handpiece mainly uses high frequency ultrasonic waves to impact the skin, accelerate the metabolism of the cells, promote the regeneration of collagen, enhance the loose skin and delay the aging of the skin to achieve whitening skin. The area it treats is the body and face.
Model: PT-LT02
Cooling Therapy Handpiece
The cooling therapy handpiece allows the temperature to reach 0-5 °C. This speeds up the shrinkage of the pores, allows the skin to quickly lock in moisture, promotes better absorption of the skin, and further maintains and repairs the skin. It can be used on the face and body
Model: PT-SM01
Hydra Facial Handpiece
Hydra facial handpiece uses a smart process controlled vacuum suction mode to improve skin texture. It uses a specially designed hydrogel tip that gently exfoliates with a skin sliding motion. The program is smooth, moisturized, non-irritating and effective immediately. It is mainly used in the body and face
Model: PT-CP02
Ultrasonic Skin Scrubber
Ultrasonic skin scrubber combines the function of high-frequency ultrasound to better penetrate the skin and remove dead skin to cleanse and whiten skin. It can be used in combination with a variety of creams to smooth wrinkles and delay skin aging. It can be used on the face and body
Model: PT-CG01
Photon Mask
This photon mask is mainly used by LED lights. LED lamps primarily use light of a specific wavelength that releases the energy used in many applications. Leds help kill bacteria that cause spots, reduce inflammation and provide general rejuvenation to the skin. It is mainly used on the face.
Compare with similar products
Tech Comparision
BIO Microcurrent
Bio micro-current face lifting is the most advanced system for non-invasive body contouring facial lift, can achieve skin rejuvenation and weight loss.
Hot and Cold Conductivity
The cold and hot conductivity is a new technology which bring about in the world in the near furture. Popular in Euro-American and Japanese etc. Output
Reviews (0)
Related Products
Customer who viewed this product also viewed
Products Inquiry
Hydro Dermabrasion Ultrasound Skin Scrubber Led Mask Machine
Hydro demabrasion for Facial Skin Rejuvenation
Bio for skin lifting tighten
Ultrasonic for skin care anti freckles
Hydro Oxygen Jet Spray skin cleaning
LED Photon Mask For Skin Rejuvenation
cold hammer Shrink pores