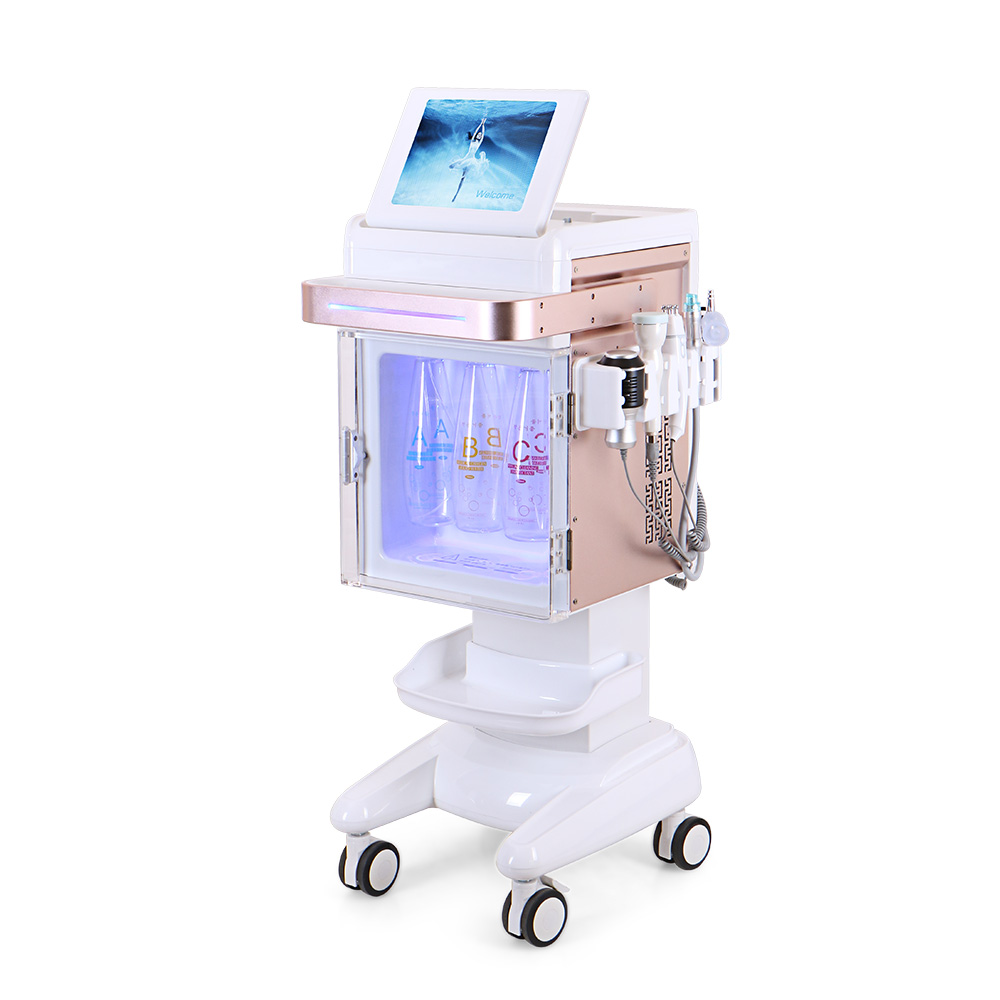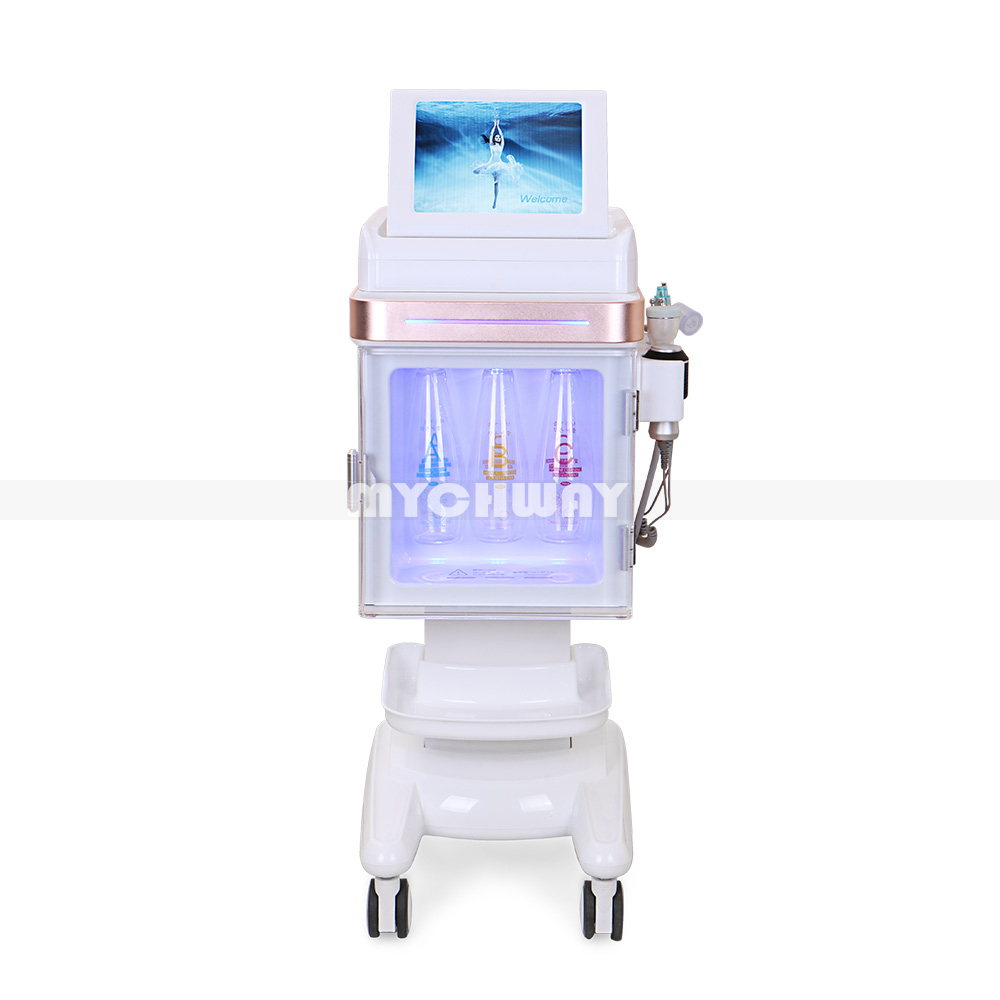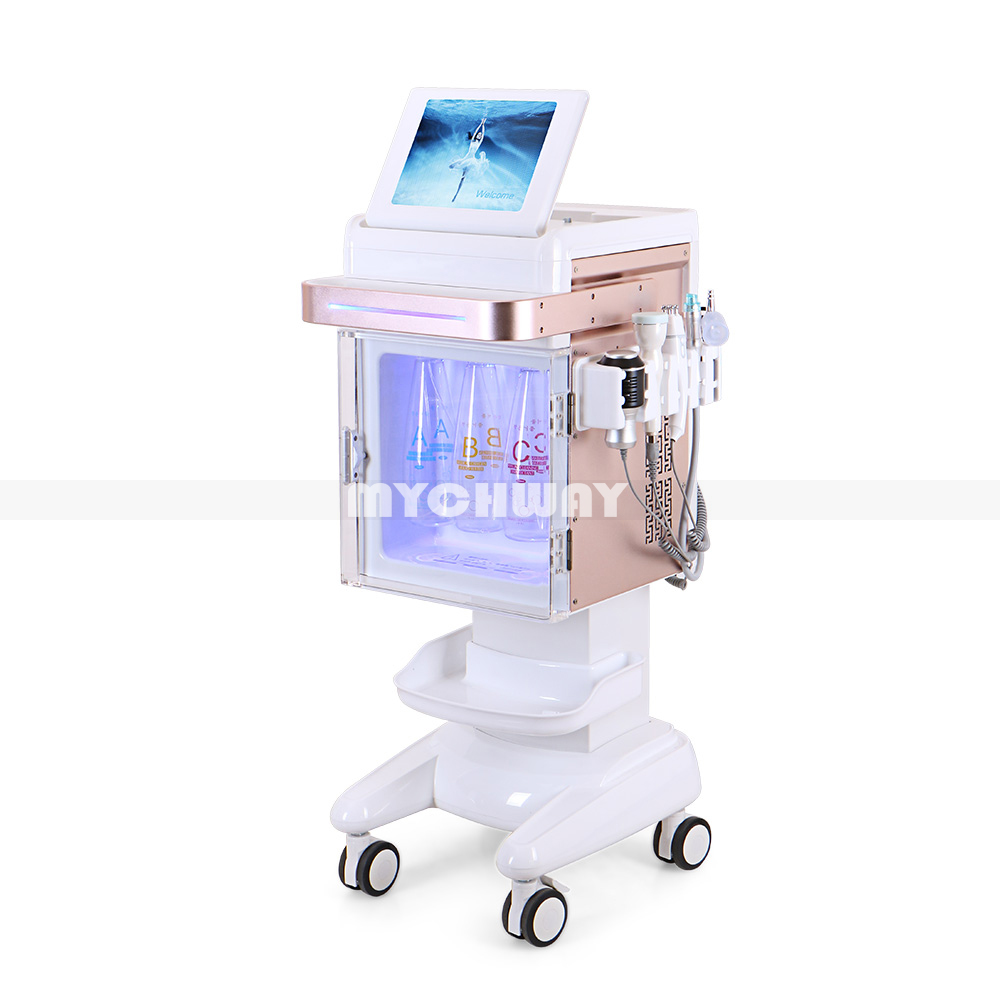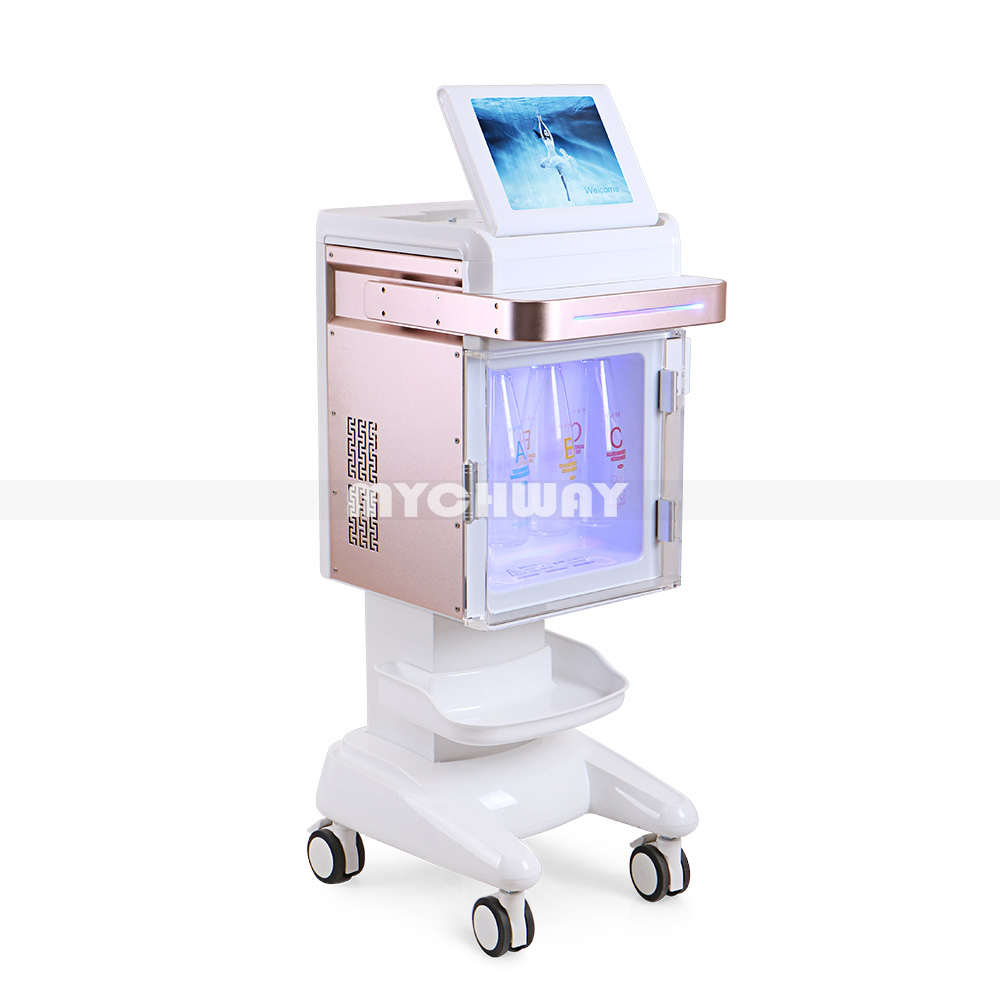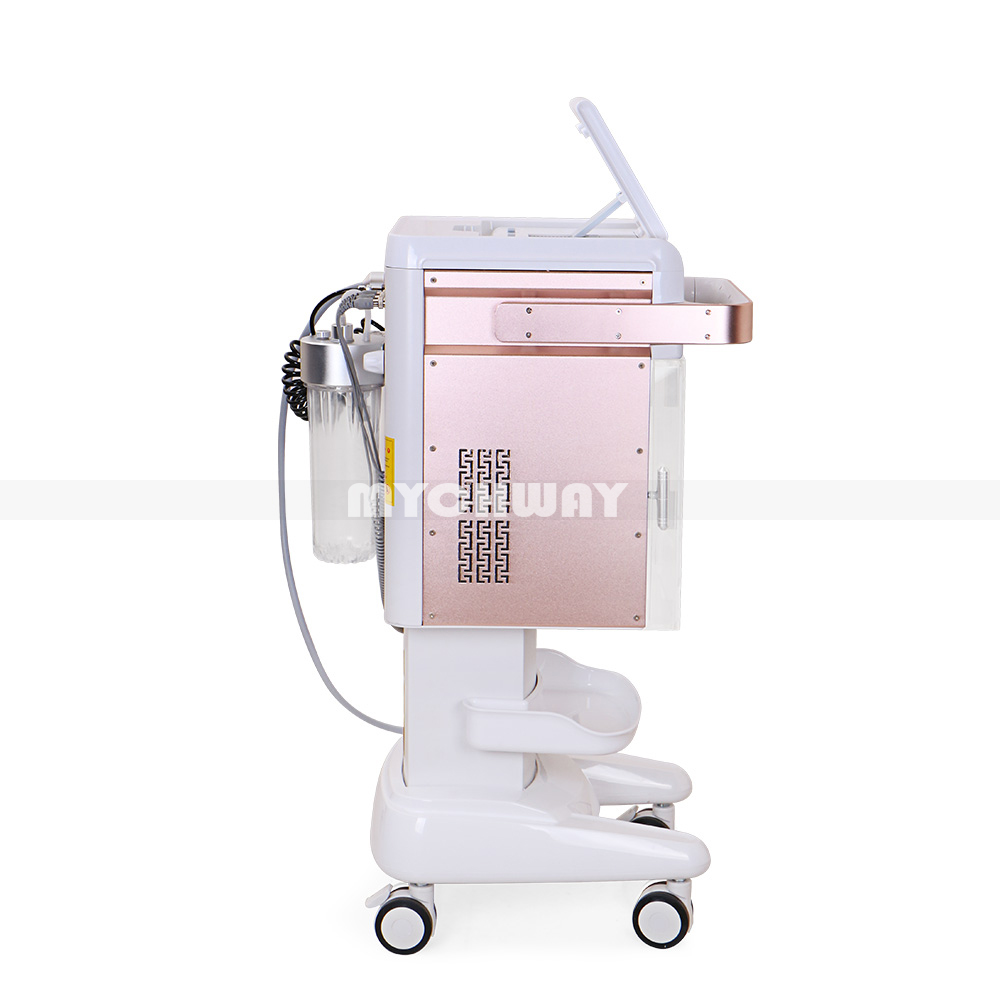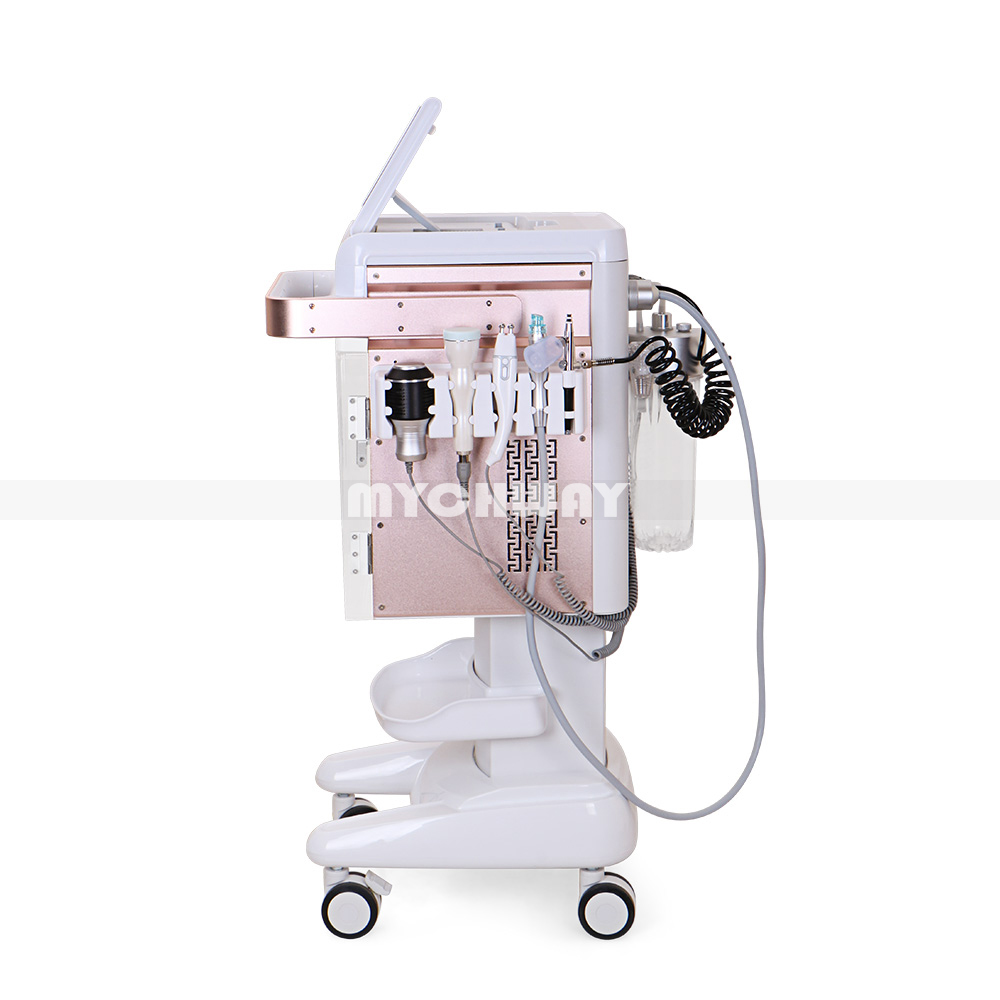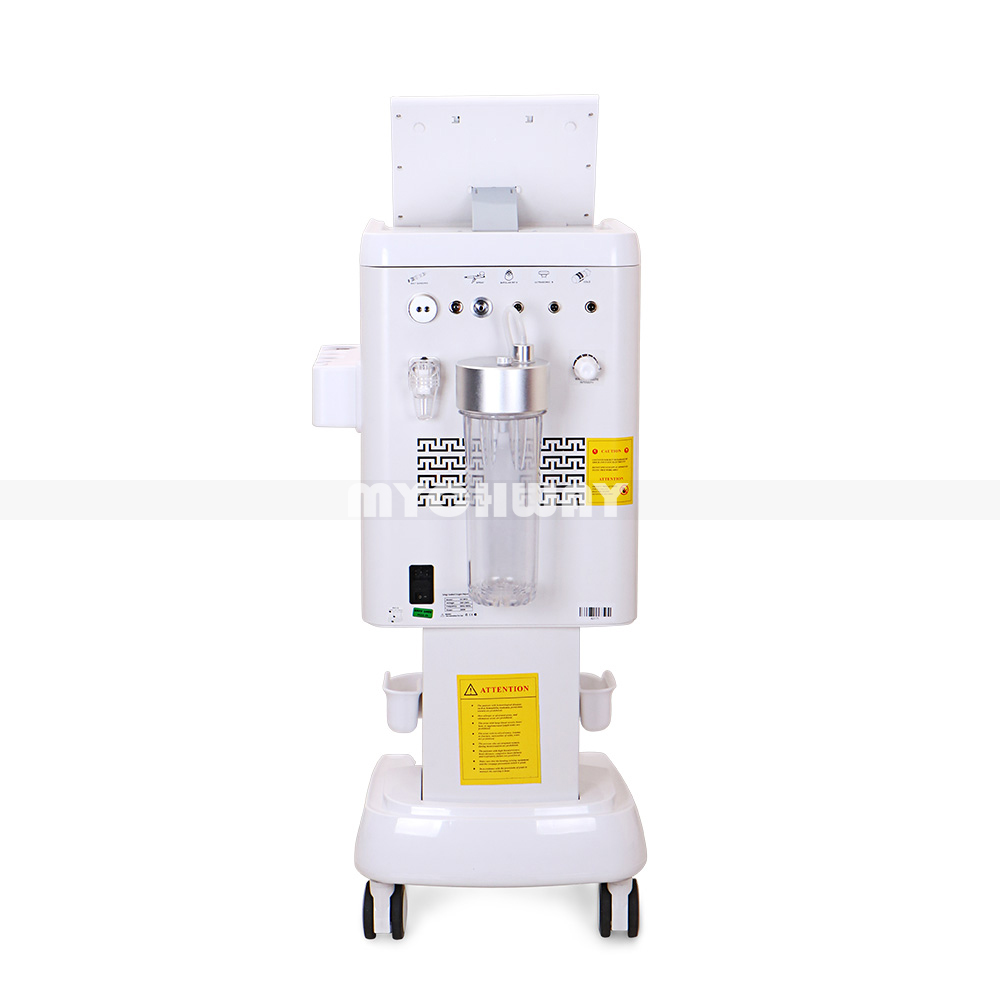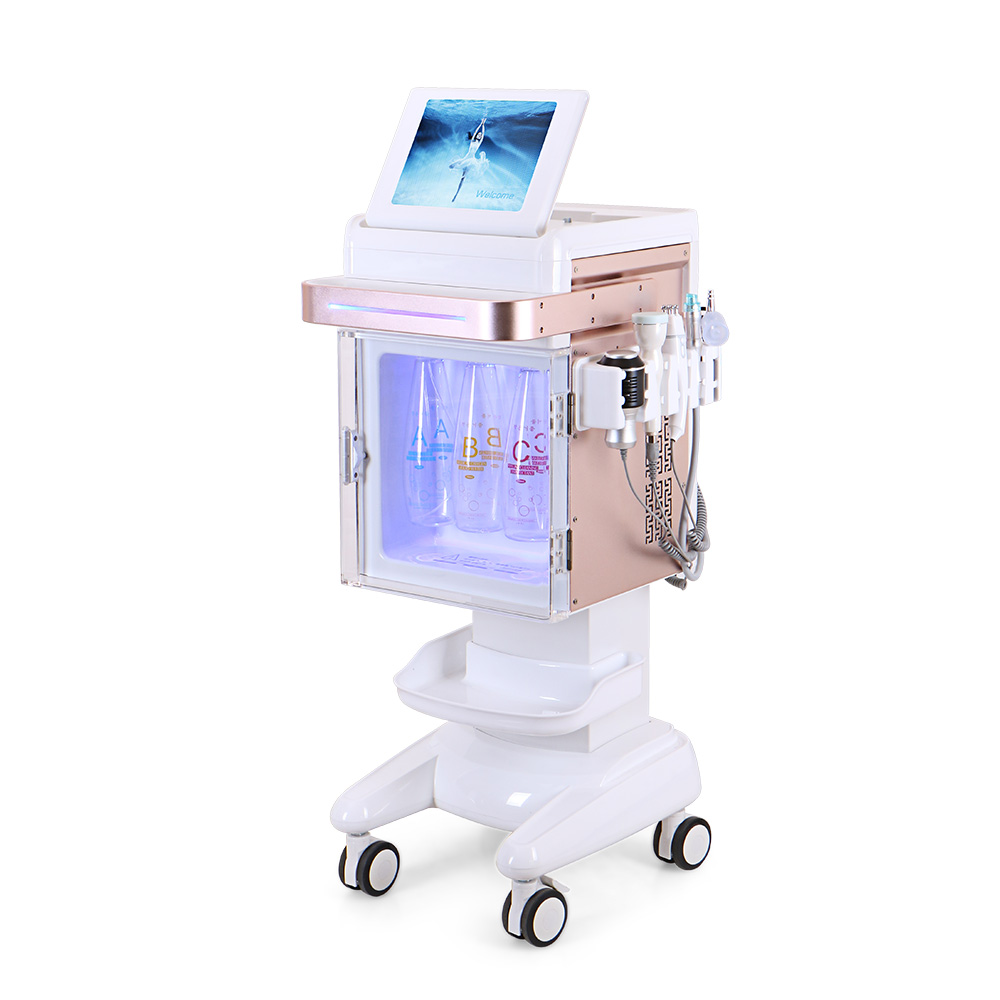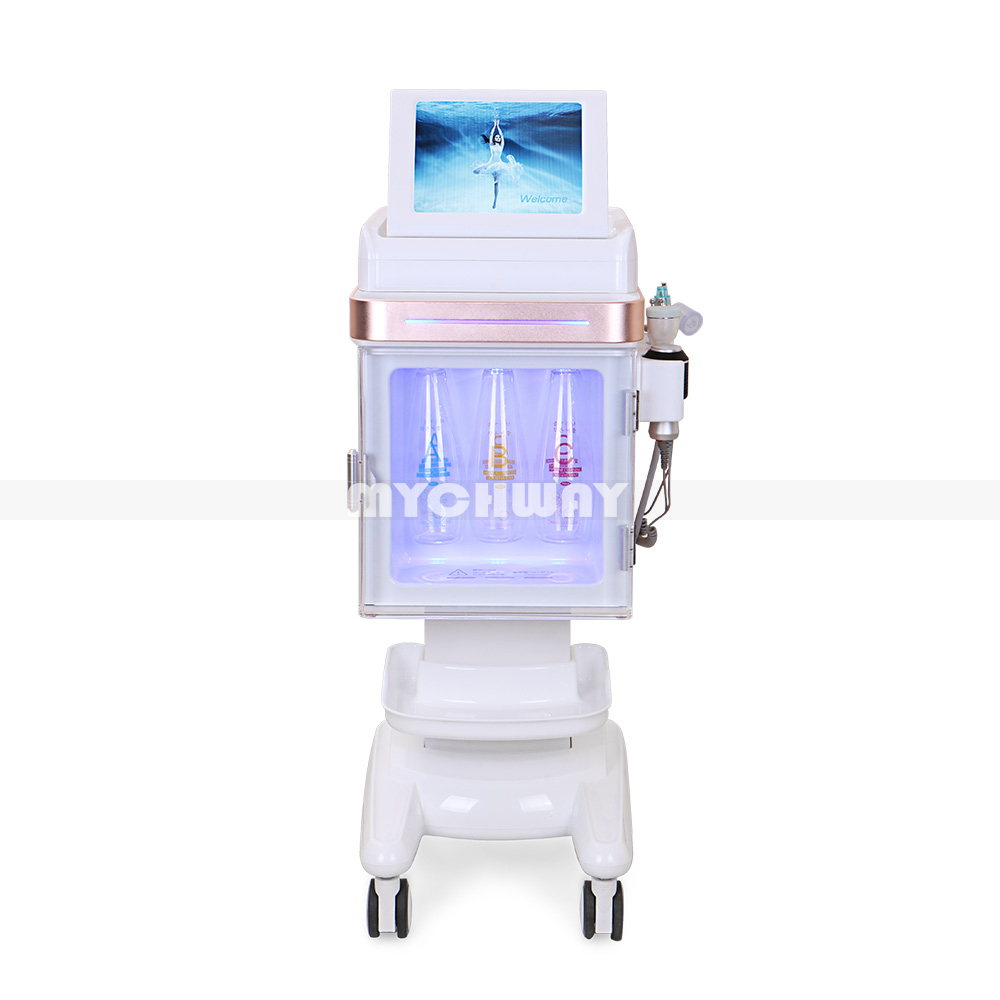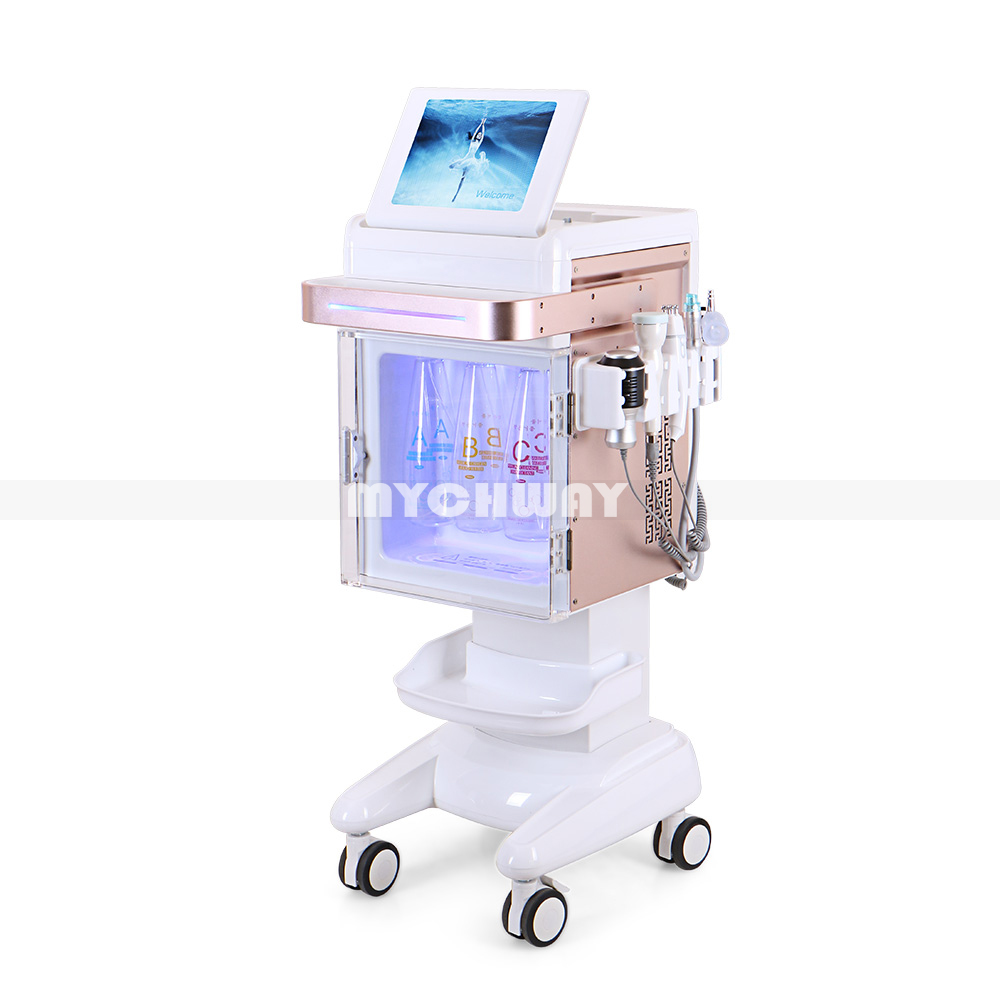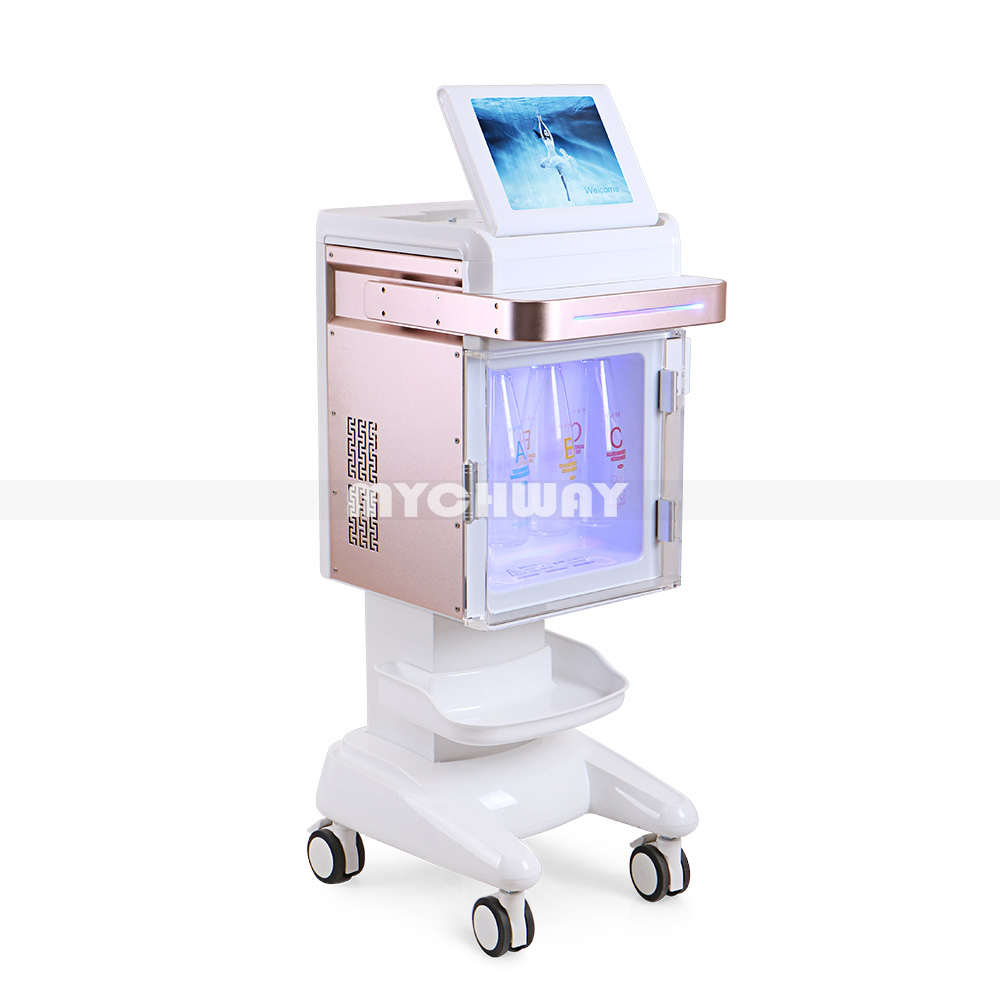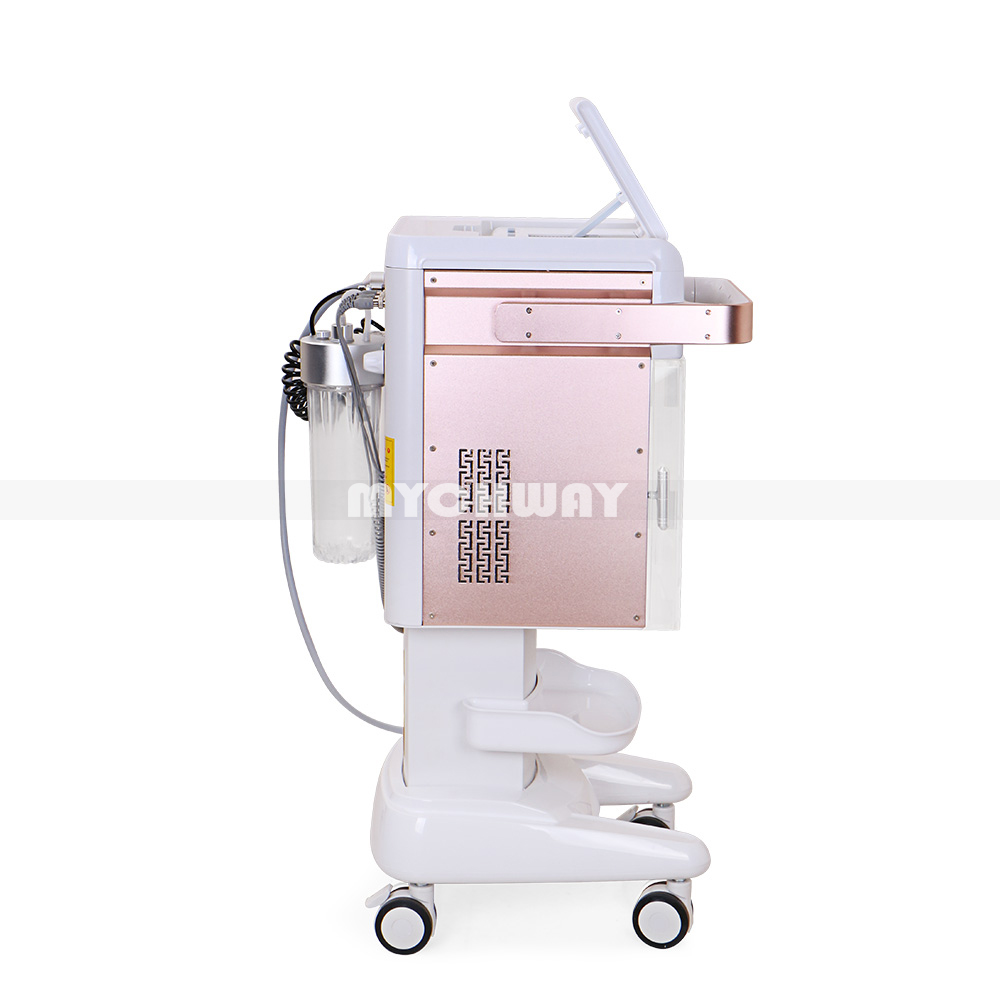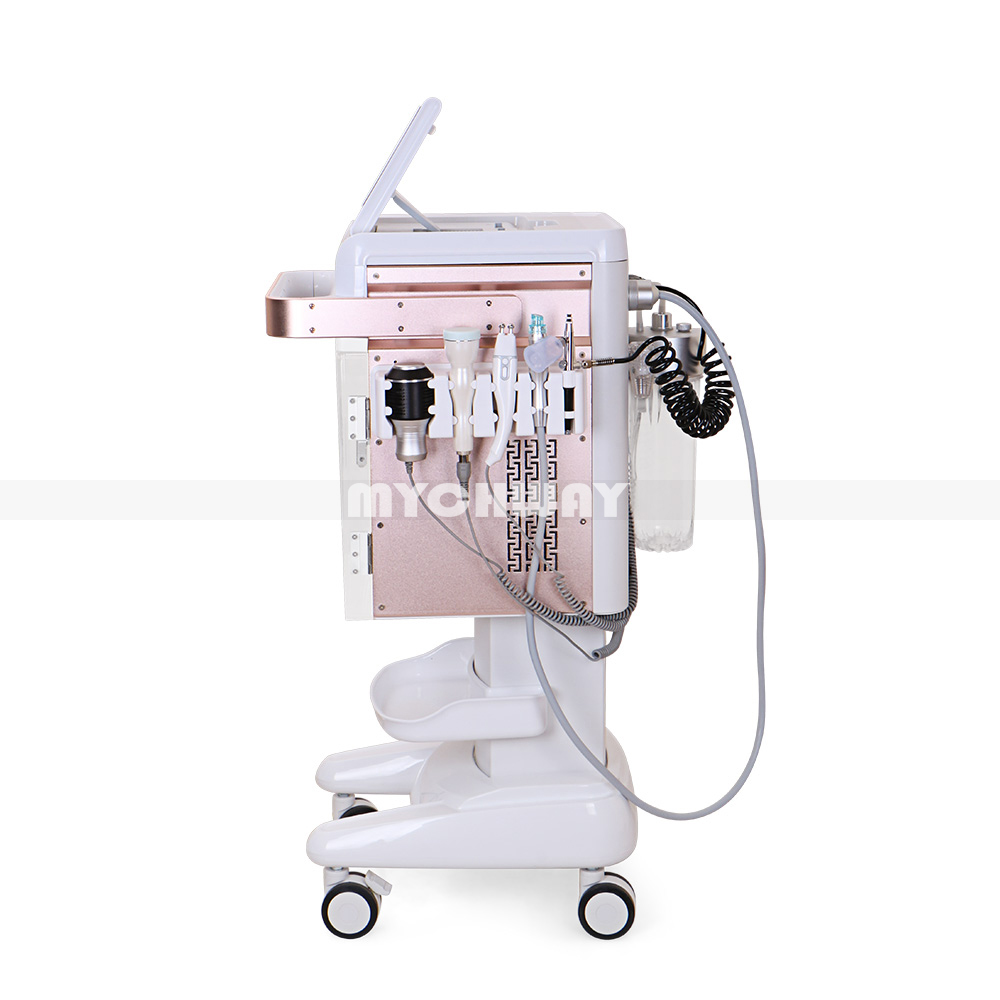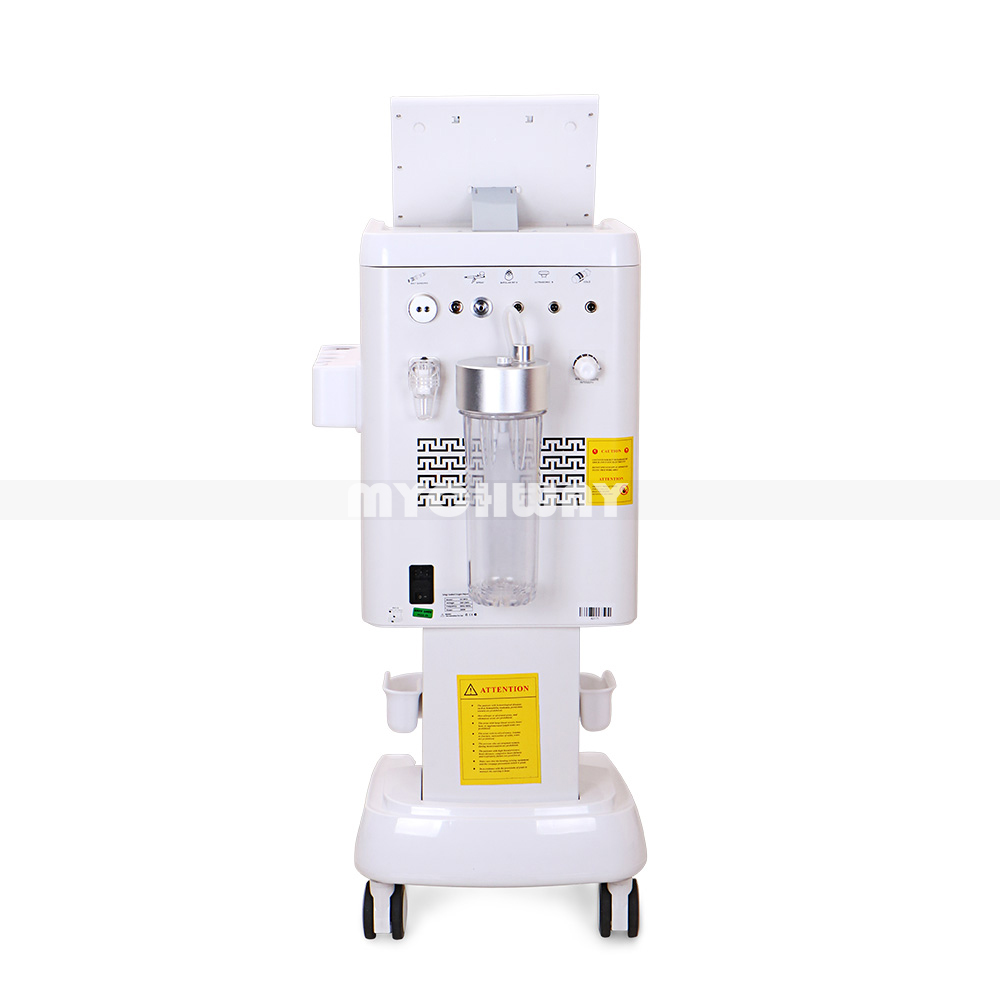 Hydro Water Jet Peeling Dermabrasion Machine Radio Frequency
Cold Hammer Ultrasonic Radio Frequency Hydro Facial Dermabrasion Machine Facial Skin Rejuvenation CE
promote the production of collagen and elastin
eliminate scars, recover skin elasticity and gloss
relieve tension, to maintain skin elasticity
WORKING PRINCIPLE
Hydro dermabrasion & oxygen spary machine uses oxygen under extreme pressure and water, takes tiny water drops, through spray-type to act on skin
FEATURES
1. Hydro dermabrasion
2. Radio Frequency
3. Ultrasonic ultrasound
4. Oxygen sprayer
5. Hot & Cold hammer
FUNCTIONS
eliminate waste, shrink pores, firm skin, eliminate wrinkles
Accessories
Model: PT-01H1
Cold Hammer
Cold hammer can fast feel cold allowing skin to quickly lock in moisture and further maintain and repair skin, calm down the skin. It use on face and body.
Compare with similar products
Tech Comparision
Oxygen Jet
Oxygen Jet is a virtually painless, skin treatment procedure that dramatically improves the appearance and texture of your skin in a fast method and provides a discernible enhancement on the first treatment session.
Reviews (0)
Products Inquiry
Hydro Water Jet Peeling Dermabrasion Machine Radio Frequency
promote the production of collagen and elastin
eliminate scars, recover skin elasticity and gloss
relieve tension, to maintain skin elasticity