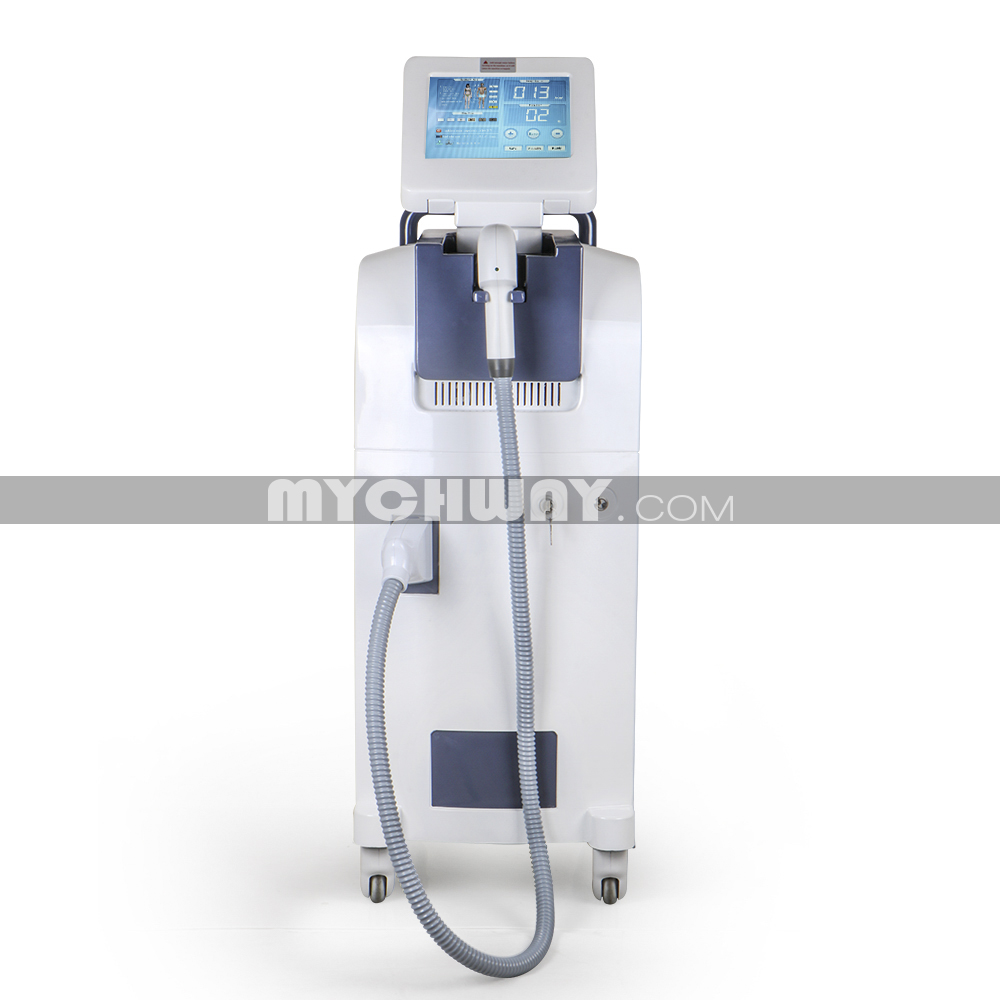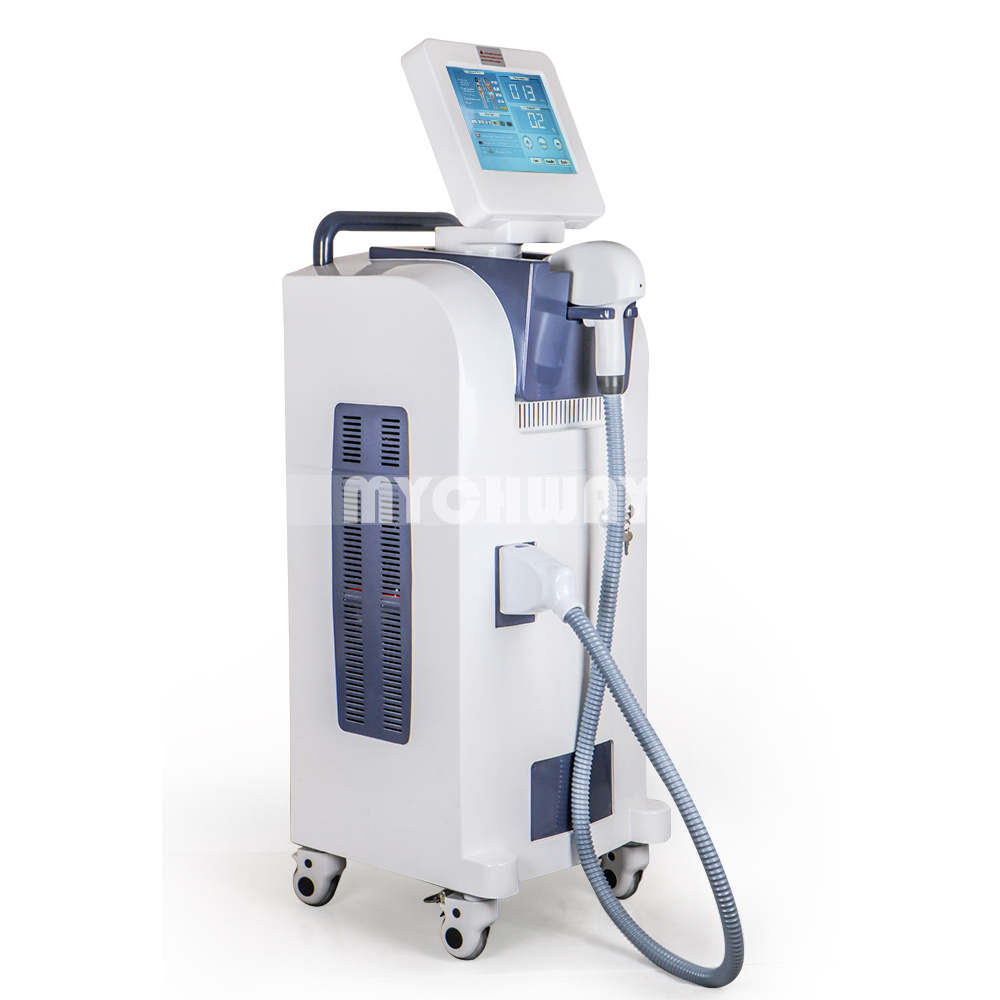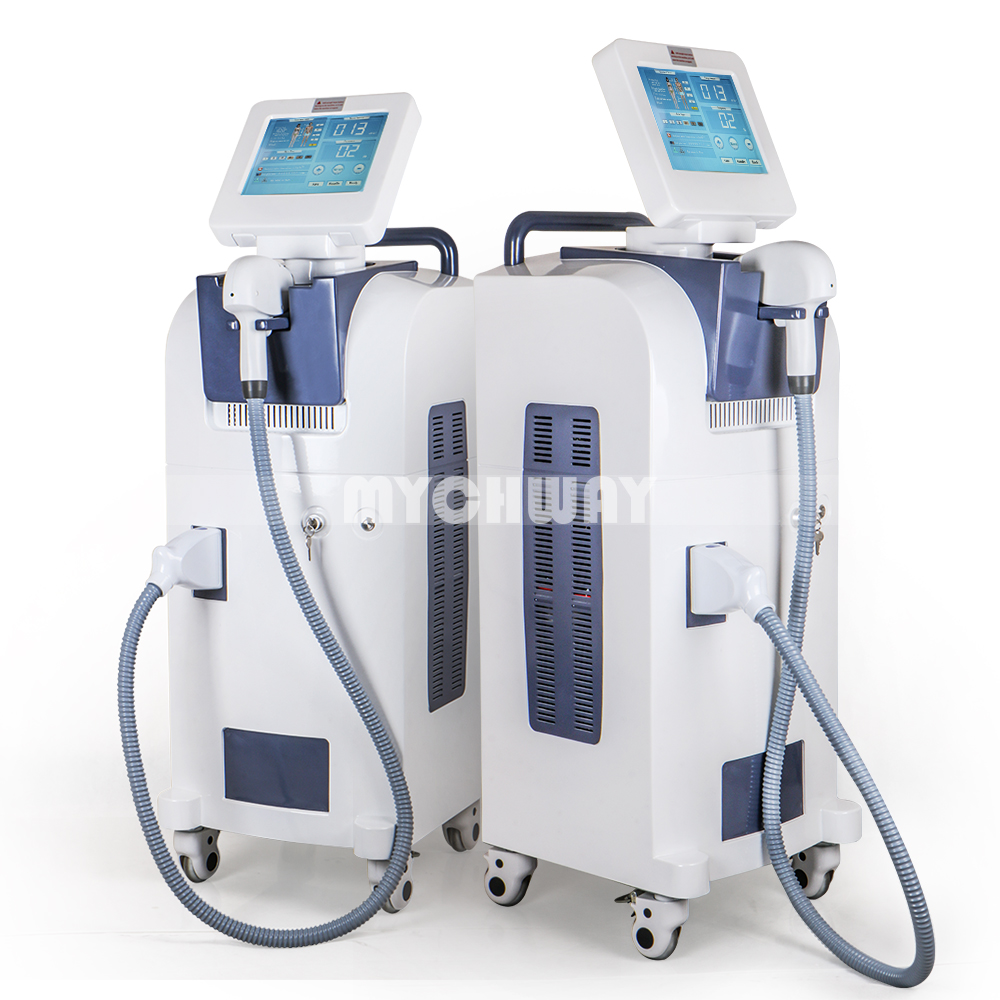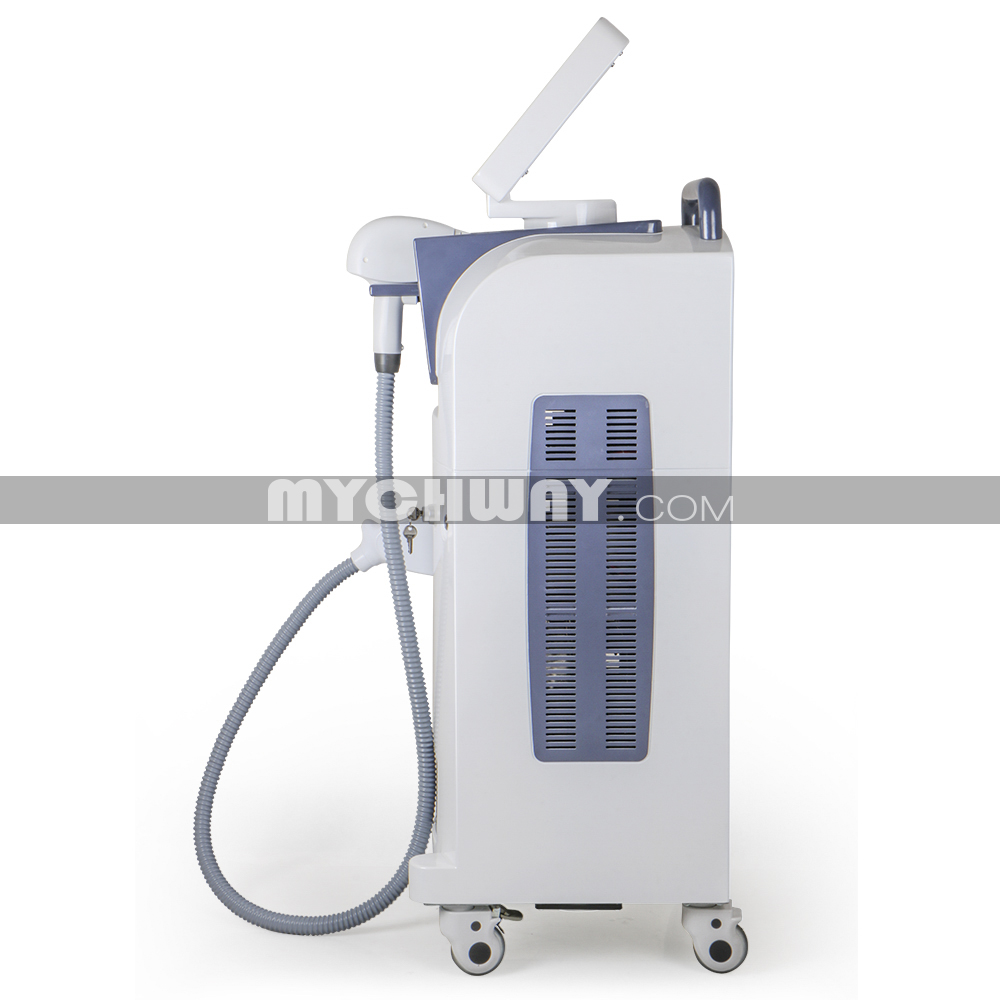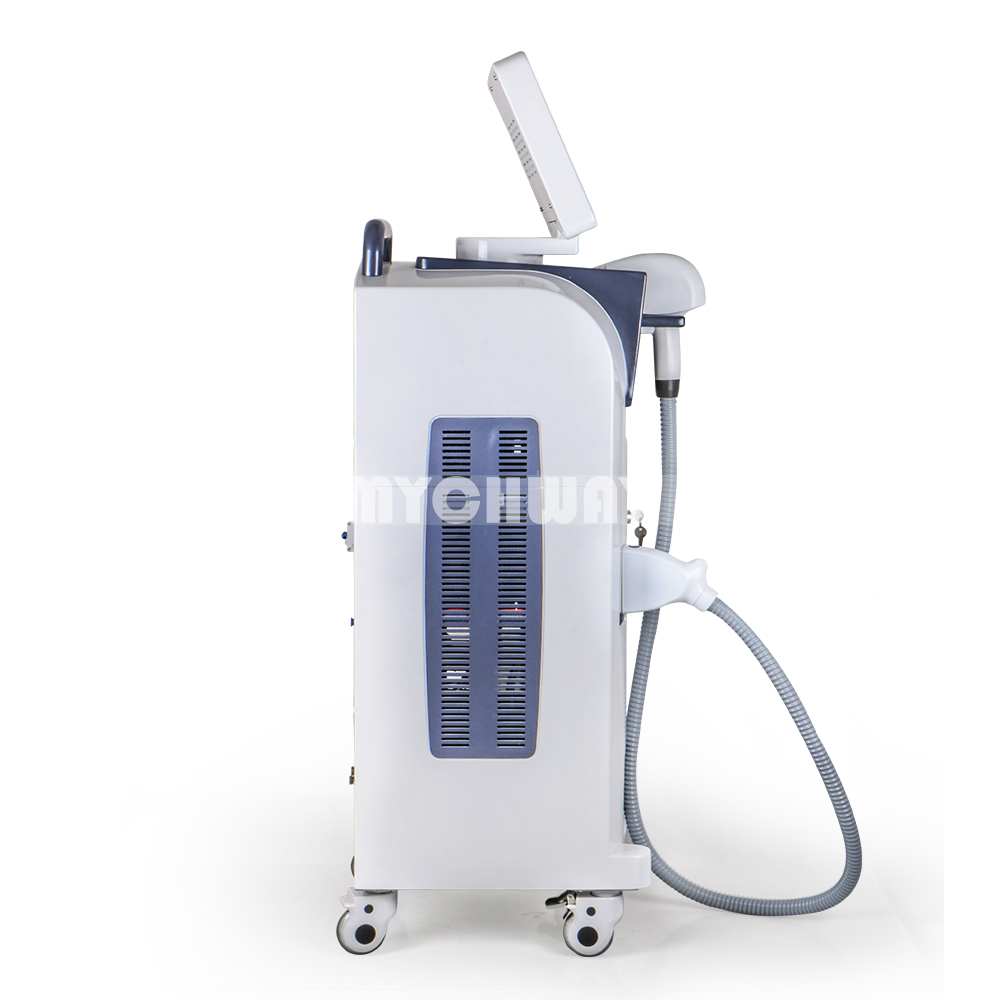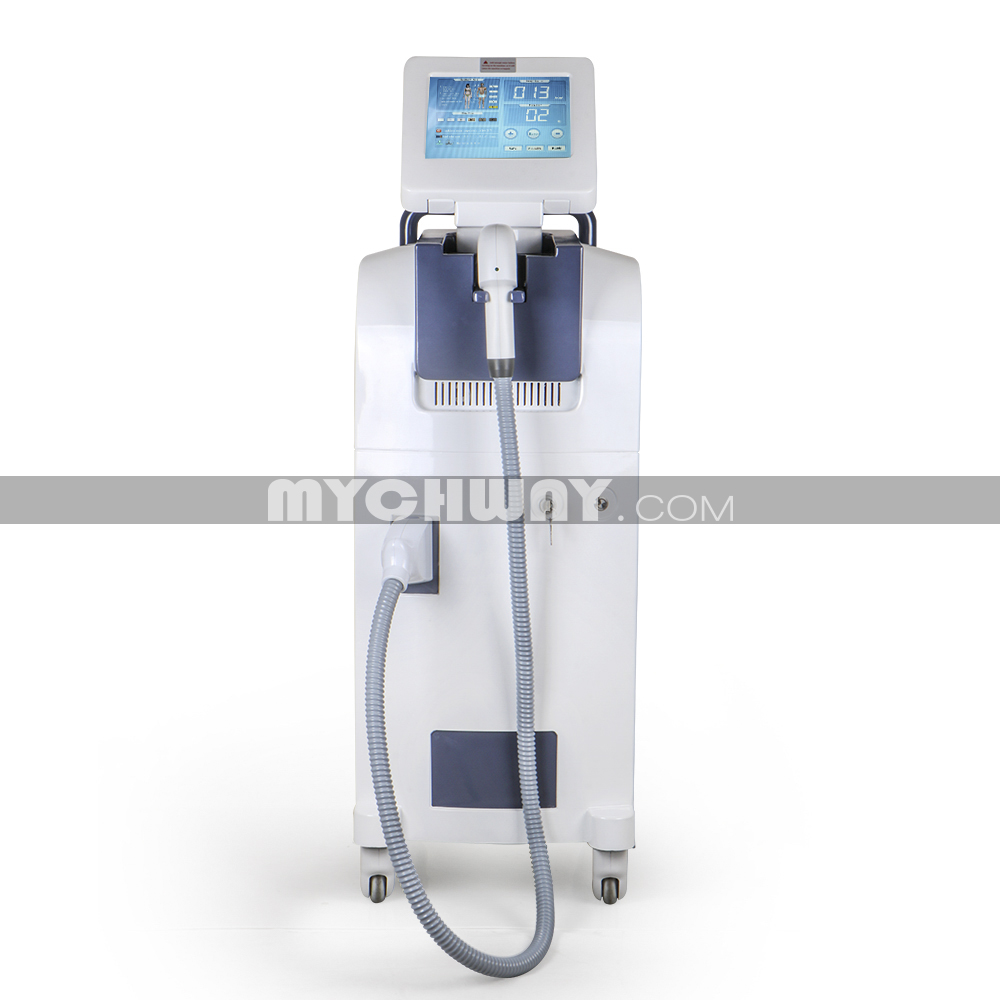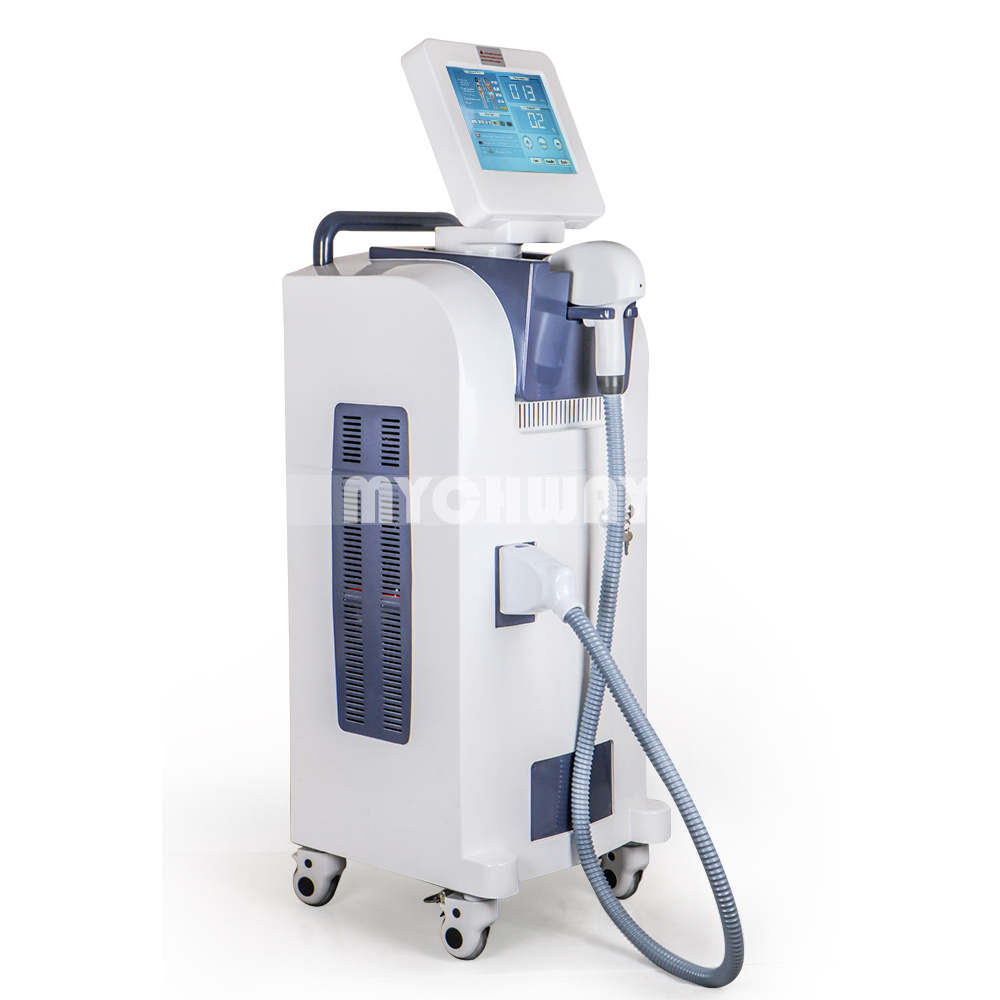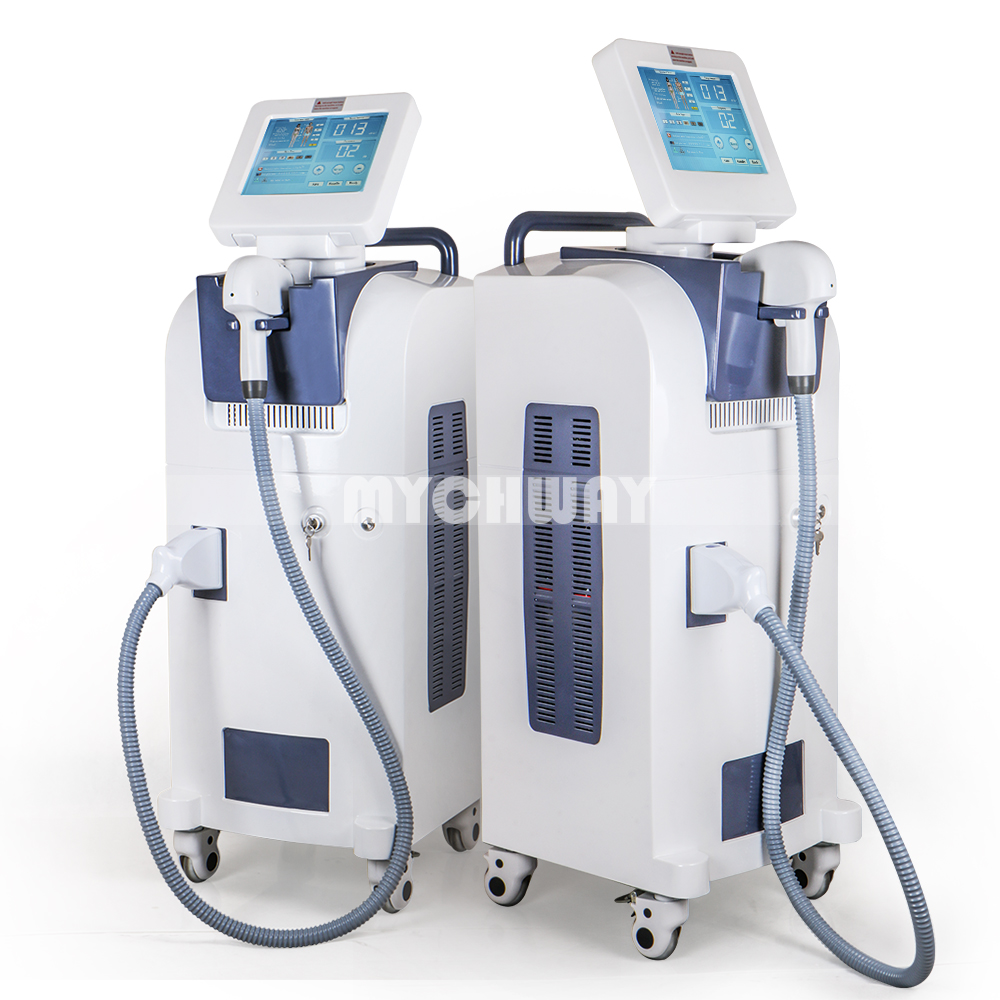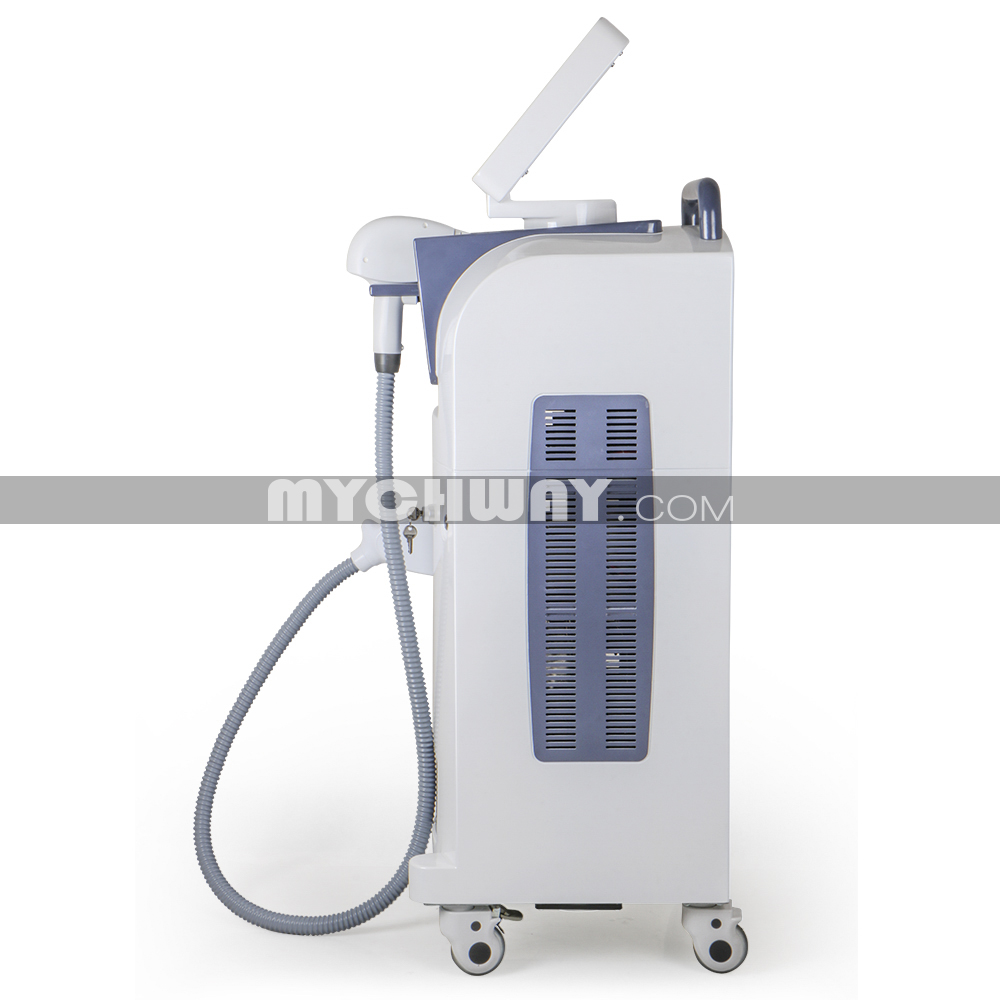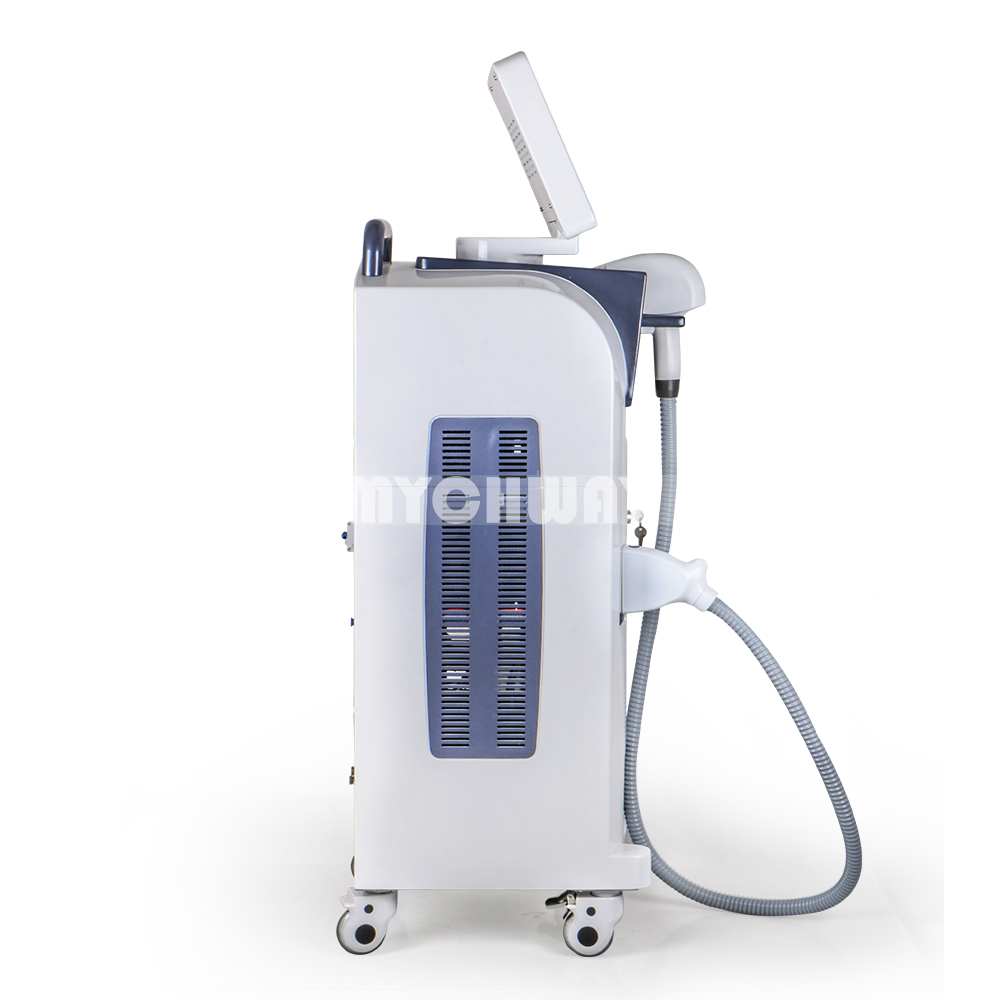 Pro 808nm Diode Laser Freezing Permanent Hair Removal SPA
Professional 808nm Diode Laser Freezing Painless Skin Rejuvenation Permanent Full Body Hair Removal SPA Beauty Machine
808NM Hair Removal
Freezing Painless Hair Removal
Laser for Skin Rejuvenation, Skin Tightening
FEATURES
1. Adopt 808nm Diode Laser Technology.
2. It\'s a freezing painless treatment.
3. It can be used for your full body.
4. The machine with four rollers at the bottom easy to carry.
5. It can achieve permanent hair removal.
WORKING PRINCIPLE
Diode laser hair removal technology is based on the selective dynamics of light and heat. The laser goes through the skin surface to reach the root of hair follicles; light can be absorbed and converted into heat damaged hair follicle tissue, so that hair loss regeneration without injury surrounding tissue. Slight pain, easy operation, the safest, technology for permanent hair removal now.

Diode laser equipment adopts 808 nm, particularly effective to hair follicle melanocytes without injury surrounding tissue. The laser light can be absorbed by hair shaft and hair follicles in the melanin, and converted into heat, thus increasing the hair follicle temperature. When the temperature rises high enough to irreversibly damage the hair follicle structure, which disappears after a period of natural physiological processes of hair follicles and thus achieves the purpose of permanent hair removal
TREATMENT PRINCIPLE
Backed by long-term clinical data, the King Laser system has the ability to permanently reduce hair growth and treat the entire range of skin colors and hair types, satisfying hundreds of thousands of patients and their providers worldwide. The Chill Tip handpiece provides the ultimate in epidermal contact cooling and compression, increasing penetration of laser energy to the base of the follicle. The King Laser system\'s efficiency expanded applications, and excellent clinical results offer a new opportunity for practice growth.

Compare with similar products
Tech Comparision
808nm Diode Laser
808nm diode laser is a advanced technology for hair removal, it is a painless therapy, get better result from less treatment.
Reviews (0)
Related Products
Customer who viewed this product also viewed
Full Body Face Hair Remove Beauty Care Machine
no surgery and no side effect
glass tubes for removal black head, opening pores
strengthen ,brightening the complexion
Products Inquiry
Pro 808nm Diode Laser Freezing Permanent Hair Removal SPA
808NM Hair Removal
Freezing Painless Hair Removal
Laser for Skin Rejuvenation, Skin Tightening