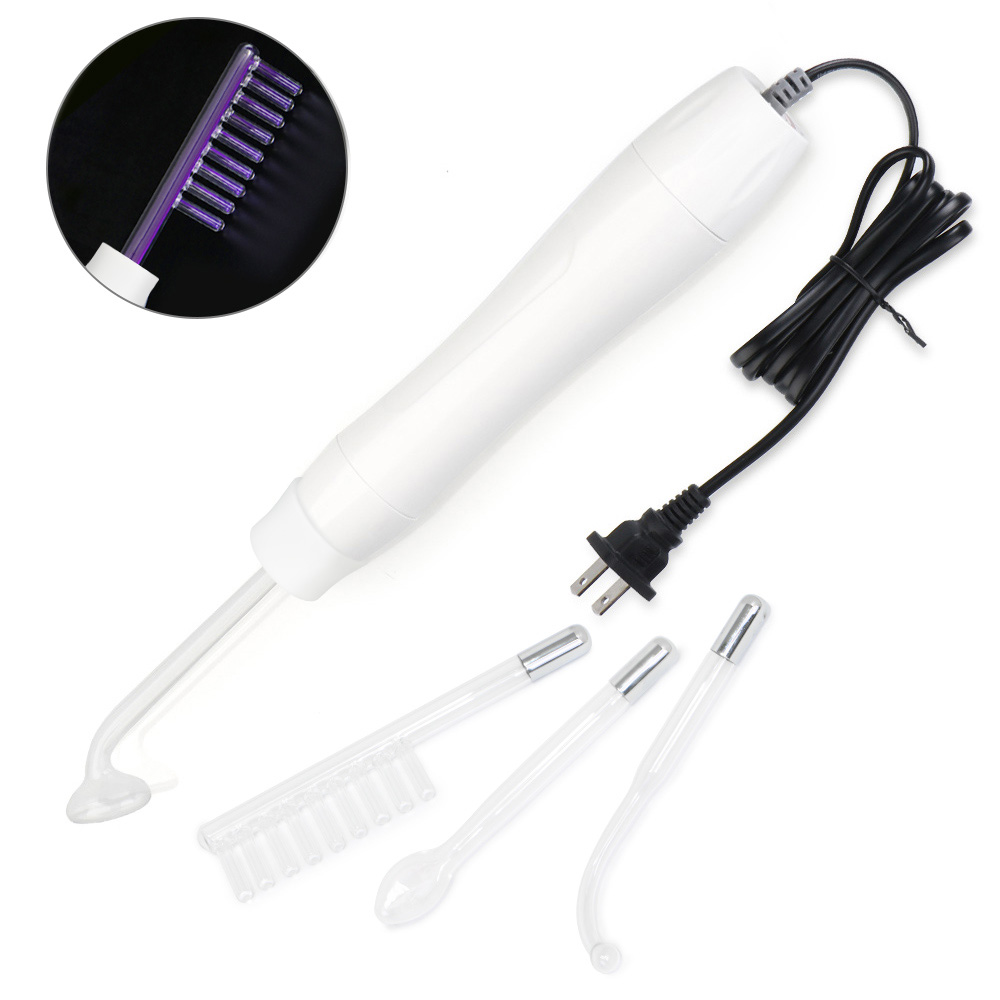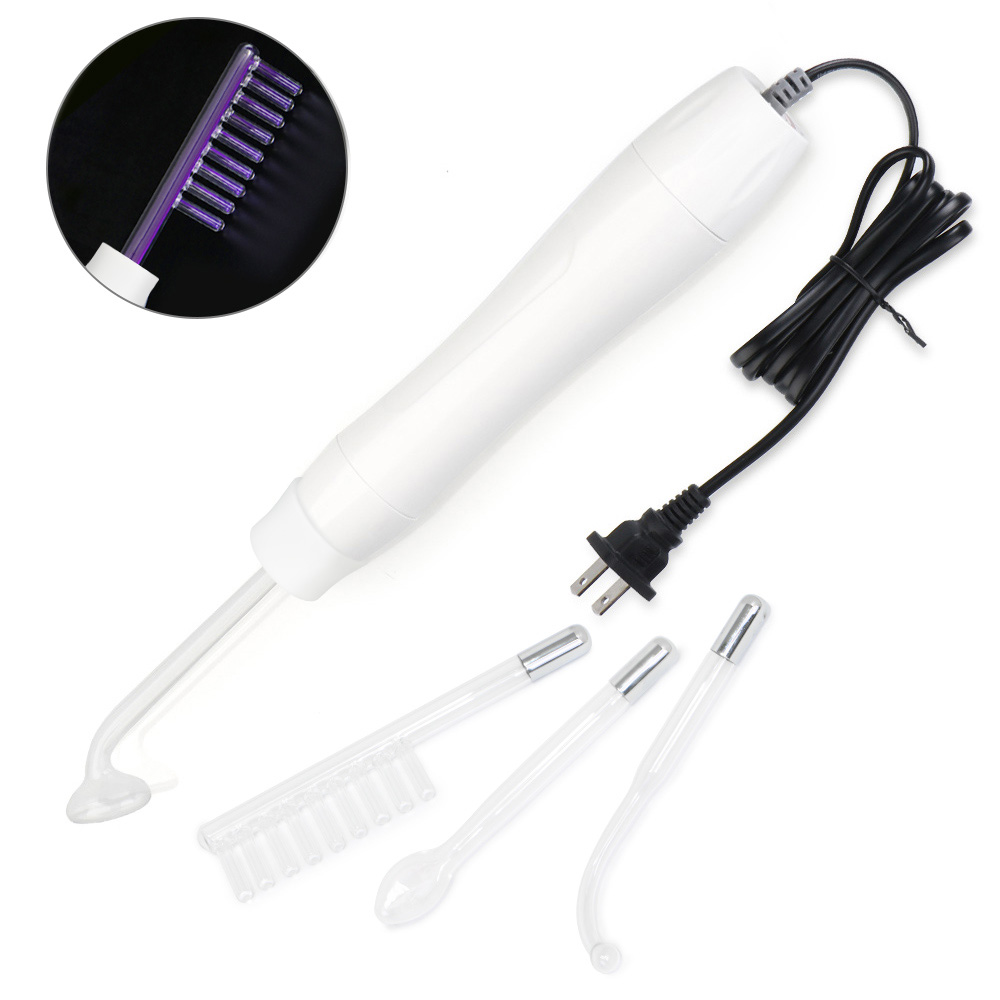 High Frequency Facial care Skin Spot Remover machine
Home use Portable High Frequency Probes Skin Spot Remover Beauty Facial Device purple color
Mushroom Tube for large facial areas rejuvenation
Tongue Tube for small facial areas massage
Bend Tube for spot acne removal
Comb Tube for Hair growth
FEATURE
1.4 Electrodes purple color for facial hair treatment
2.Portable and save time, you can do the treatment whenever at home or at office.
3.Your personal beauty tool with good effect.
HIGH FREQUENCY
Direct high frequency increases activity in the skin\\\'s basal layer, refines skin texture and gives an improvement in the skin\\\'s defence against bacteria. It has a germicidal and anti-bacterial effect, due to the ozone formation. It limits sebaceous secretions, drying and healing pustular infection. Impurities are released by the dilation of skin pores. The improvement of lymphatic and venous blood circulation, produces enhanced skin texture and oil and moisture balance.
HAIR GROWTH TREATMENT
High frequency uses gentle electrical current to promote healthier scalp conditions and improve hair growth. This push action helps to greatly maximize the effectiveness of ones hair growth treatment products, promotes hair growth, prevents and cures hair loss, and loss of hair color etc.
Compare with similar products
Reviews (0)
Related Products
Customer who viewed this product also viewed
Products Inquiry
High Frequency Facial care Skin Spot Remover machine
Mushroom Tube for large facial areas rejuvenation
Tongue Tube for small facial areas massage
Bend Tube for spot acne removal
Comb Tube for Hair growth