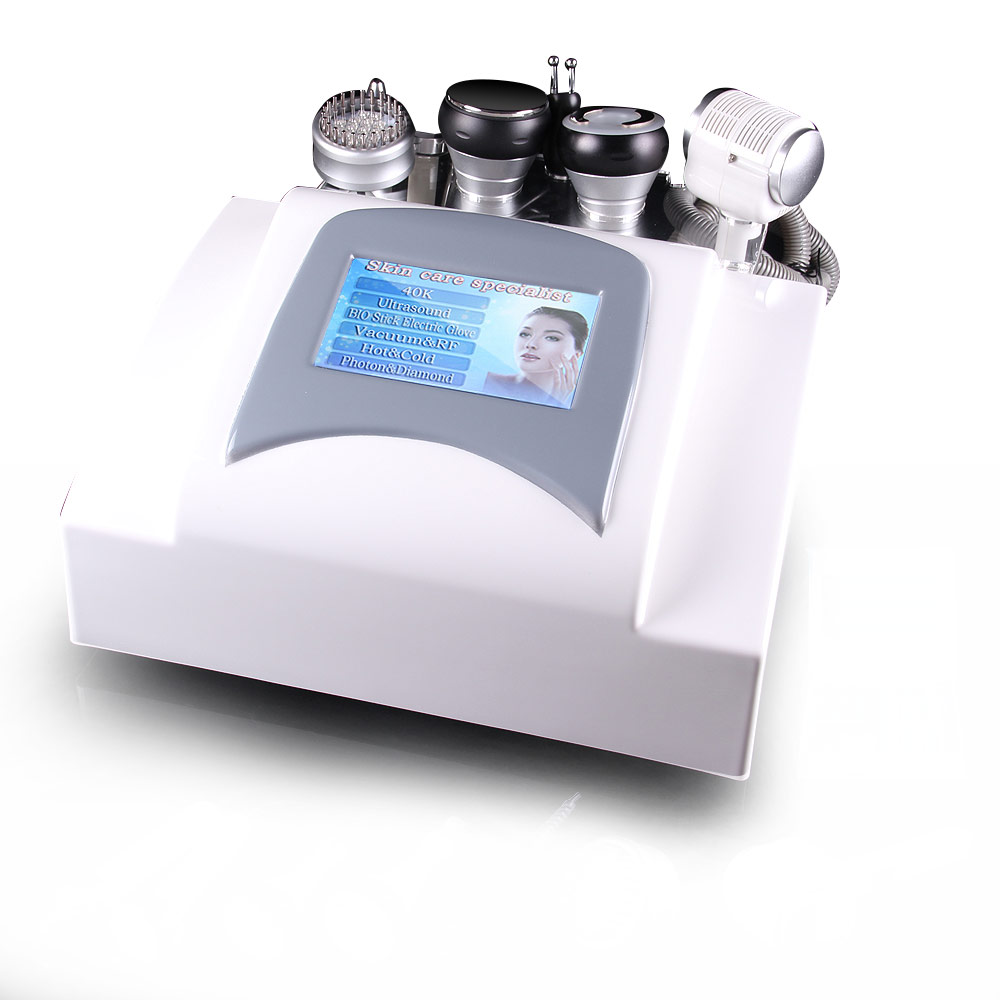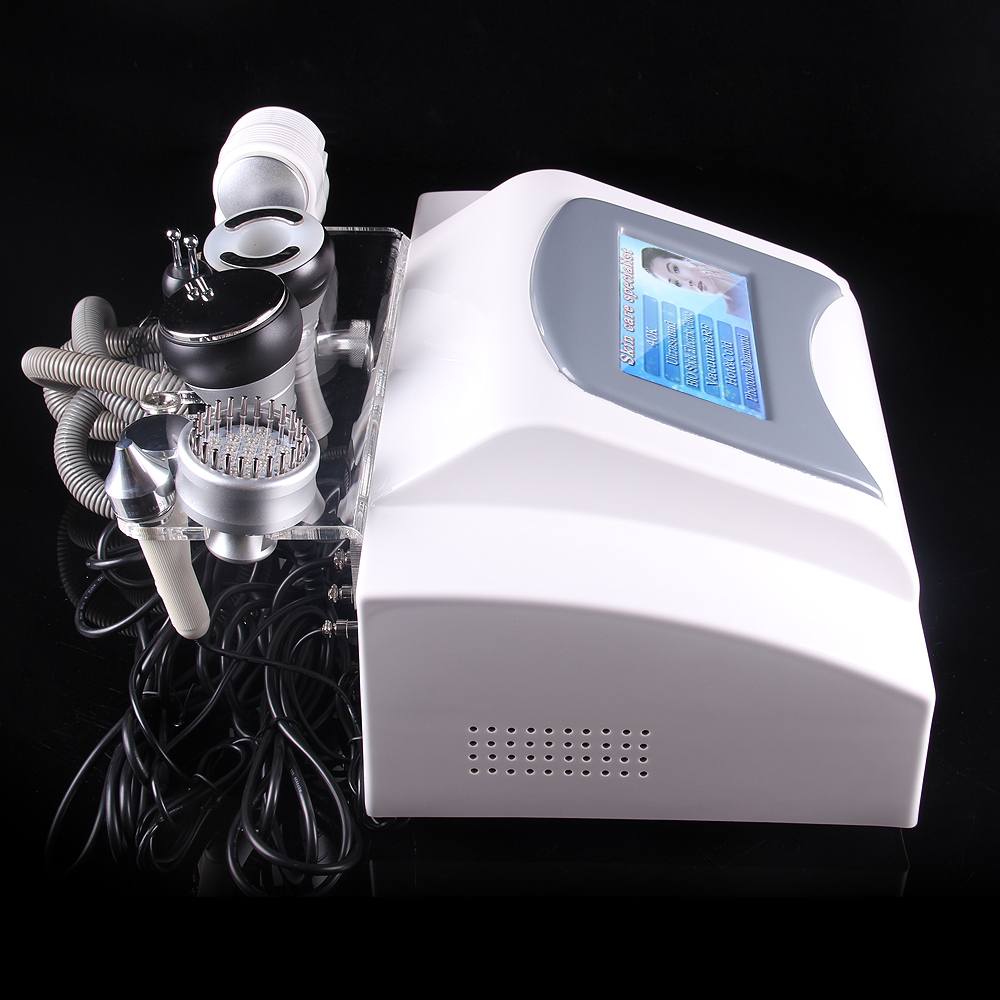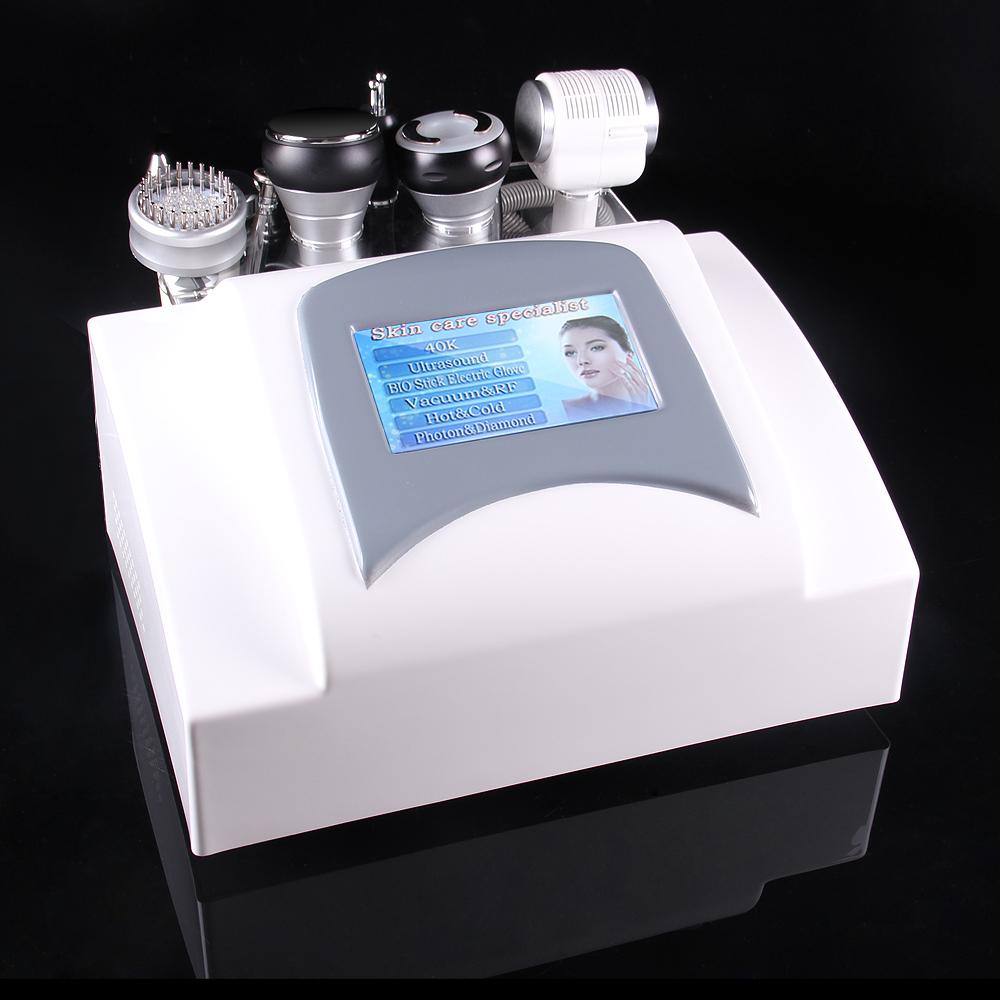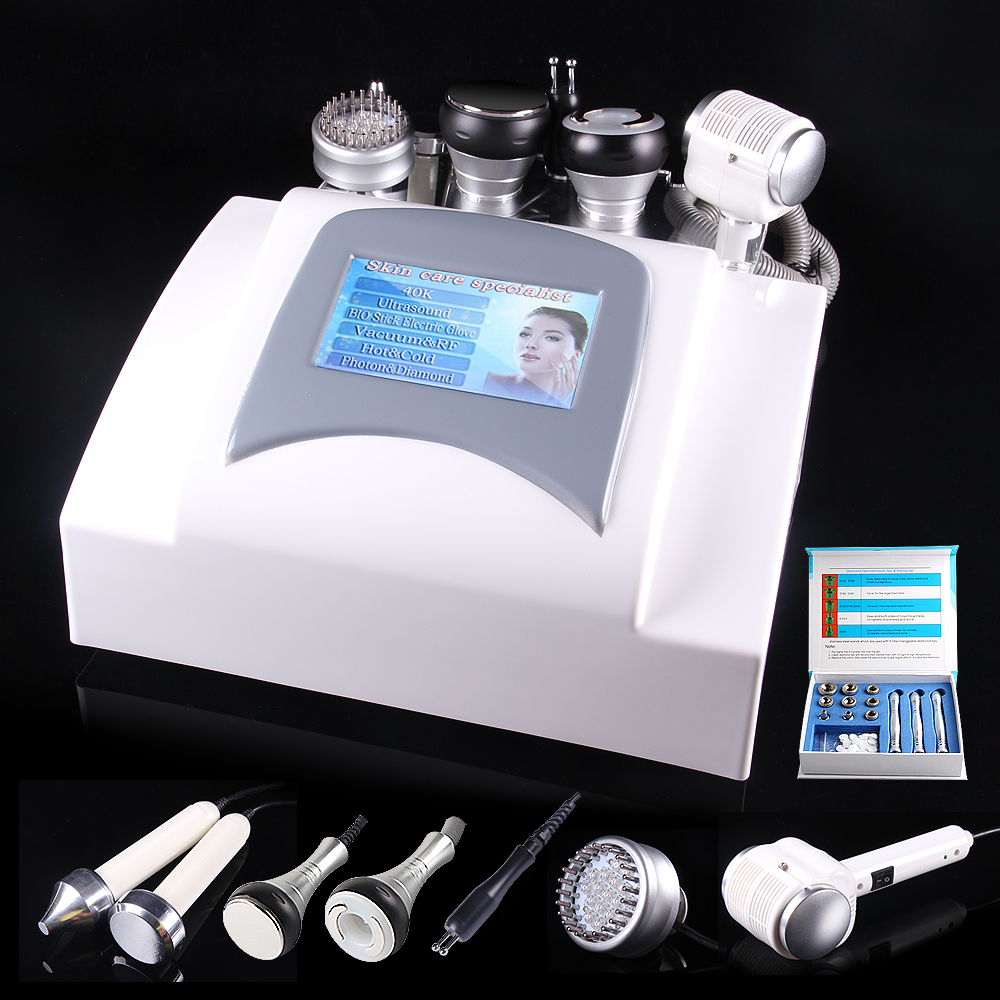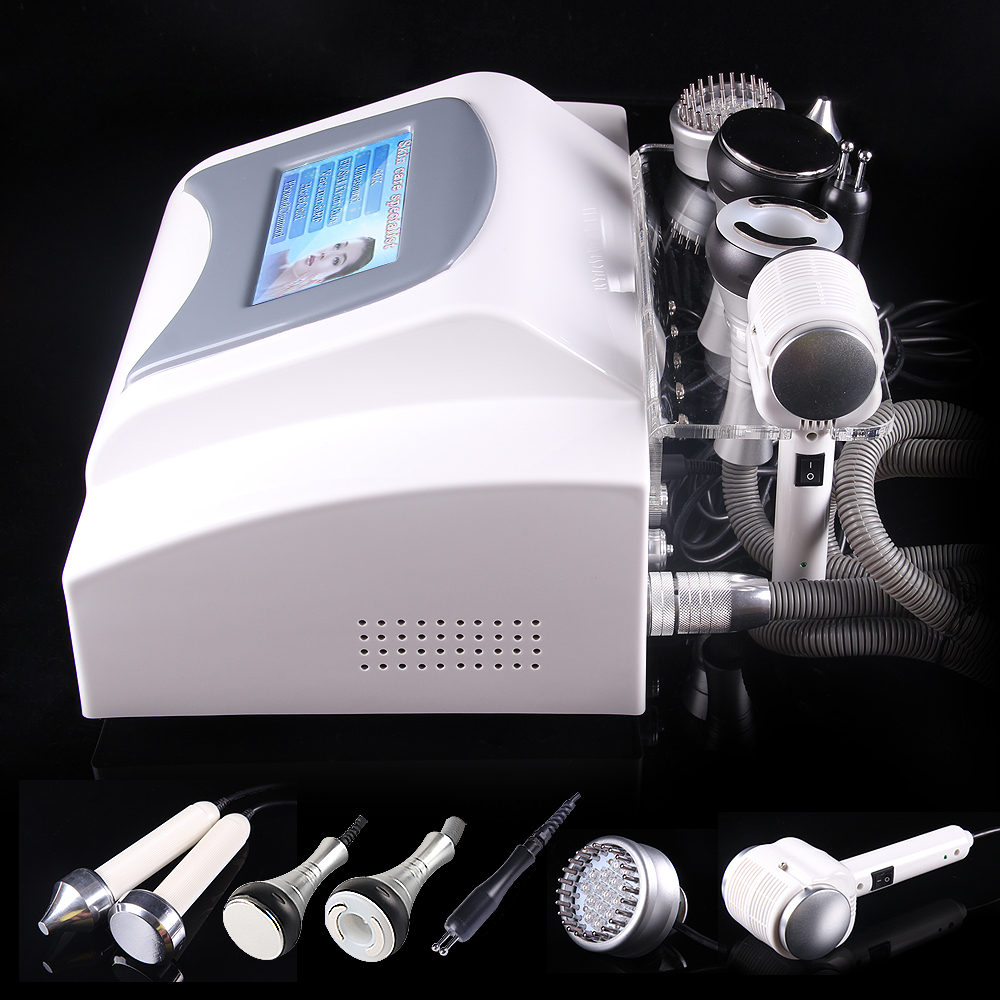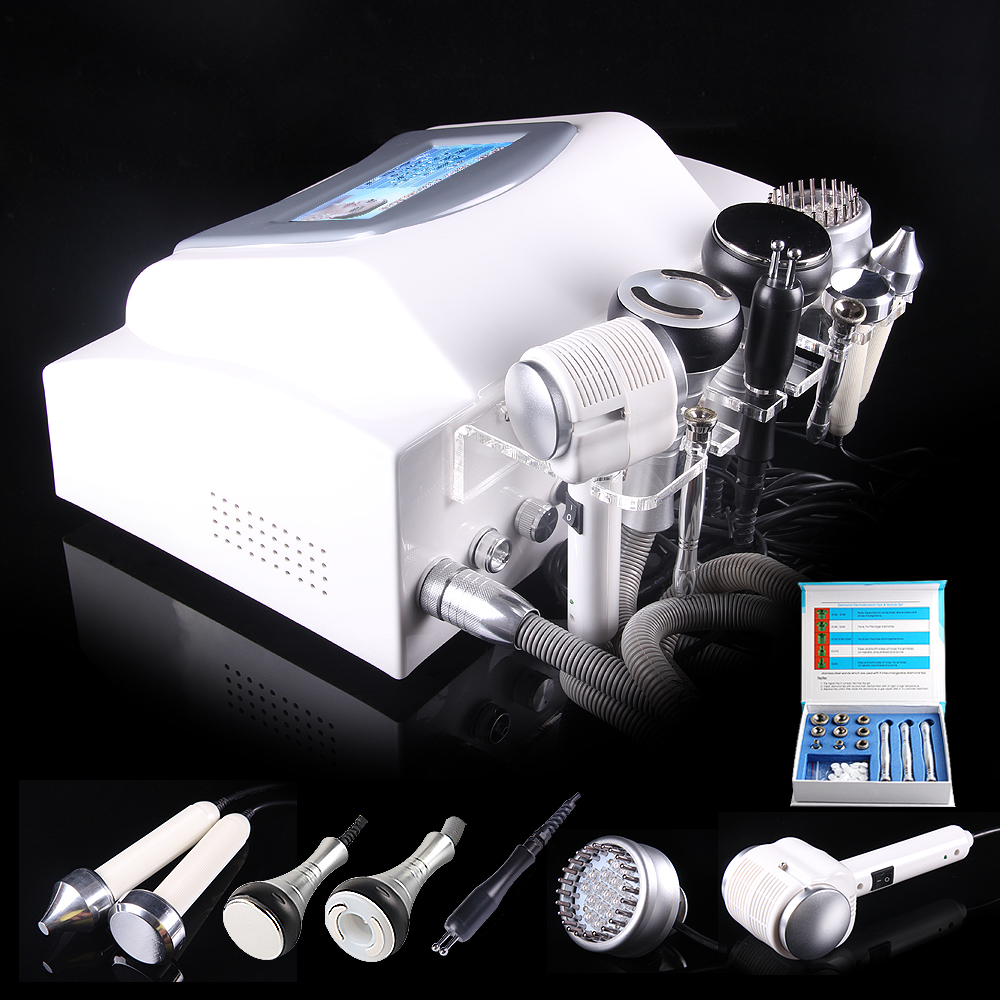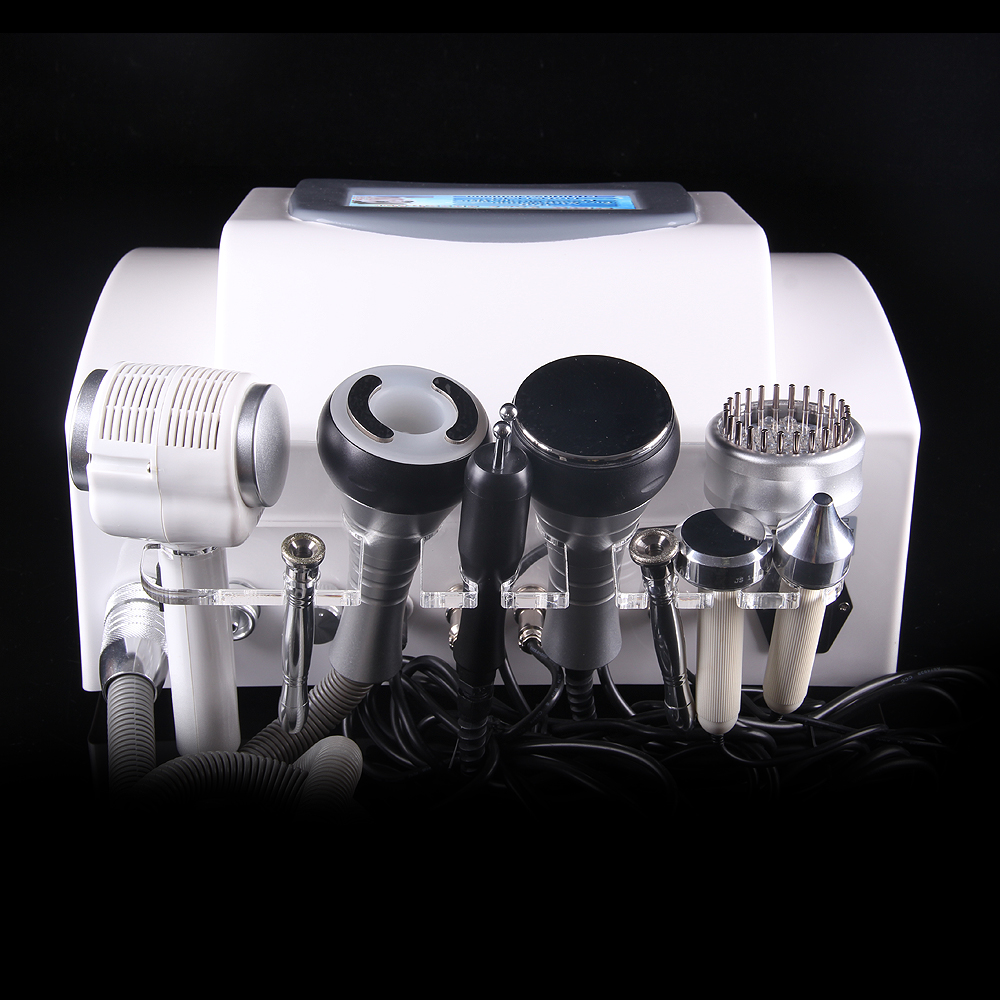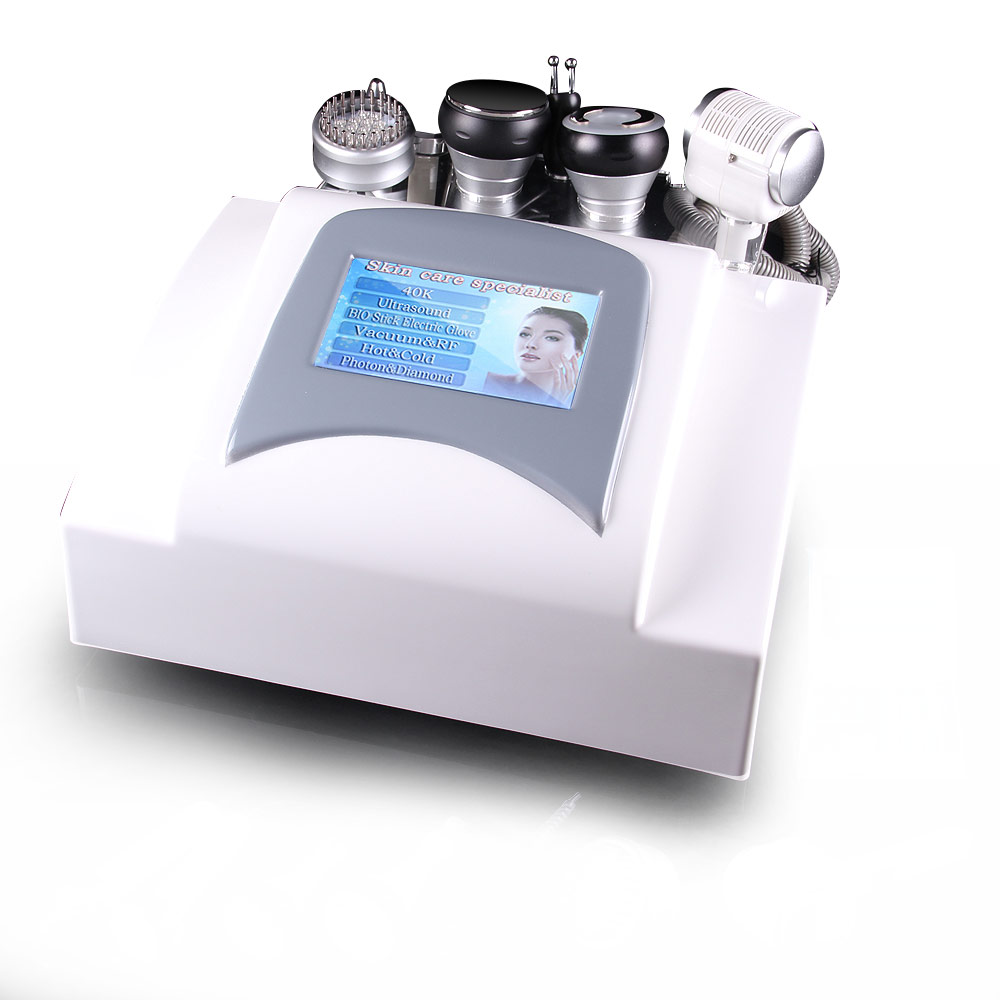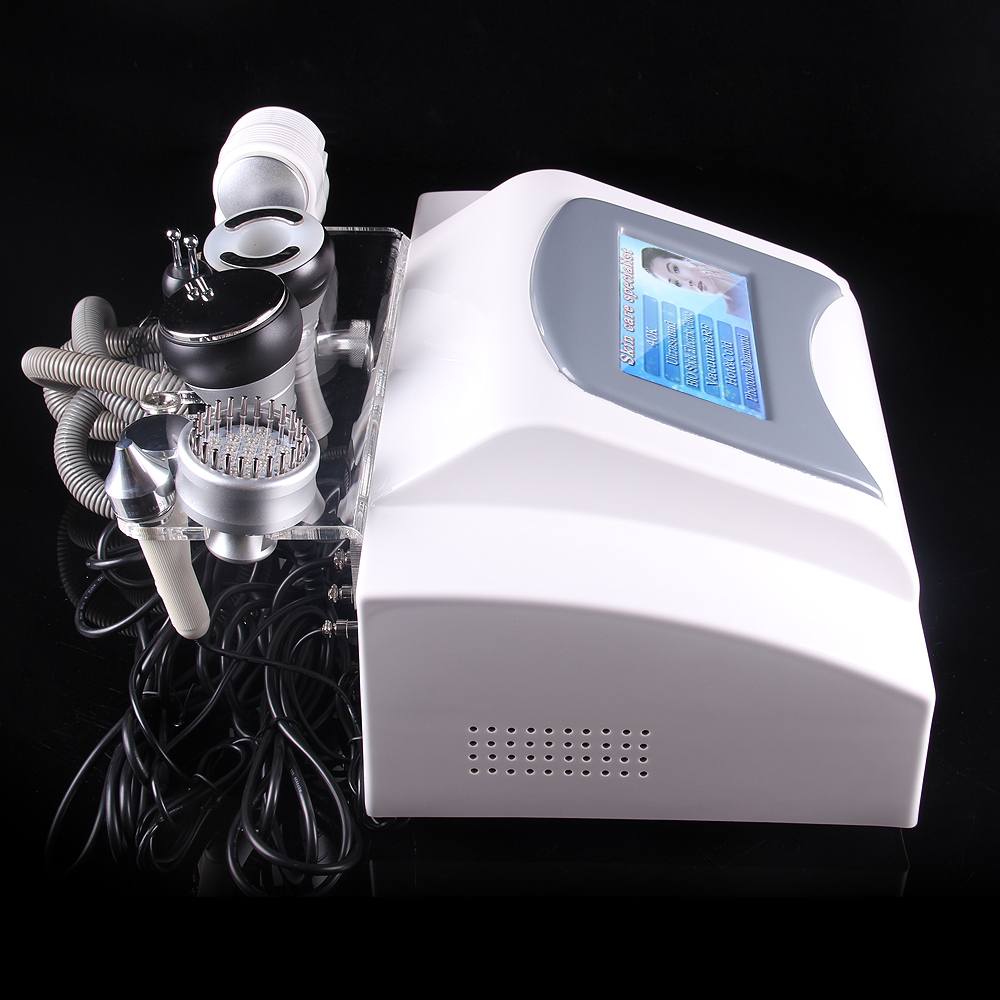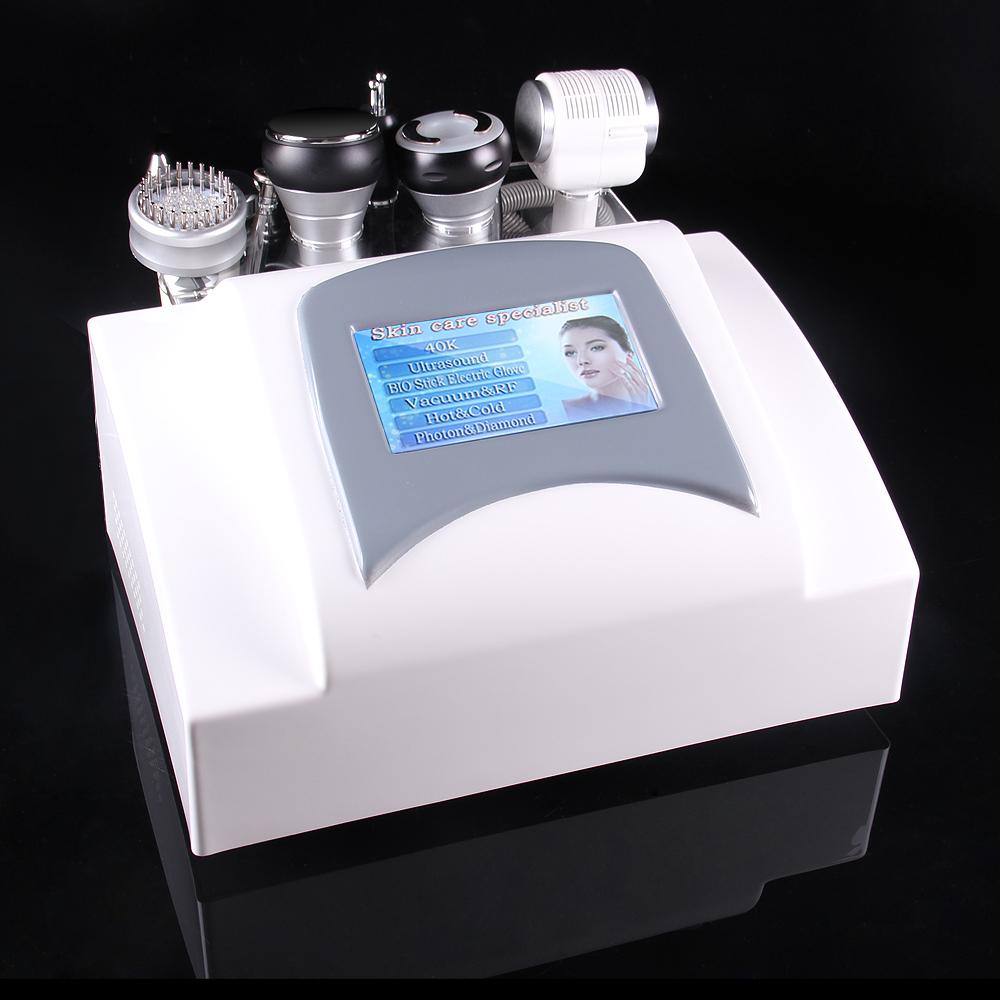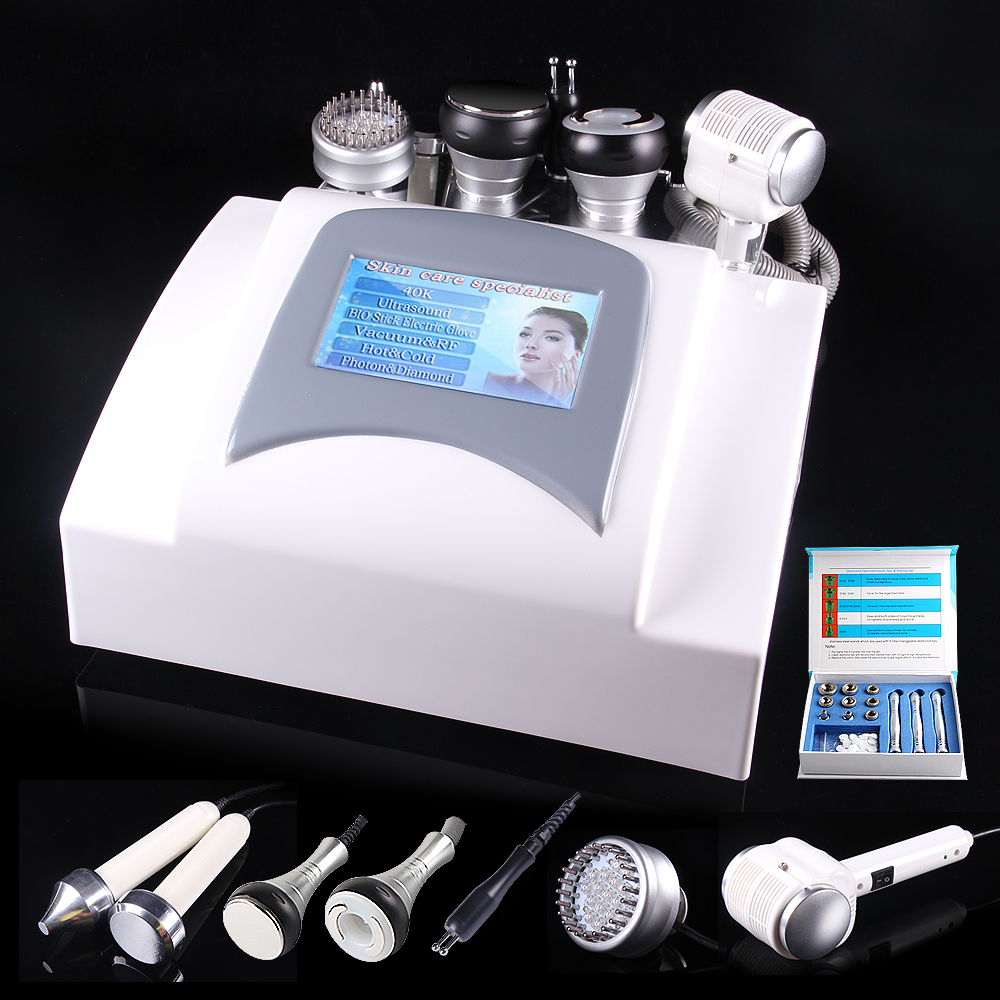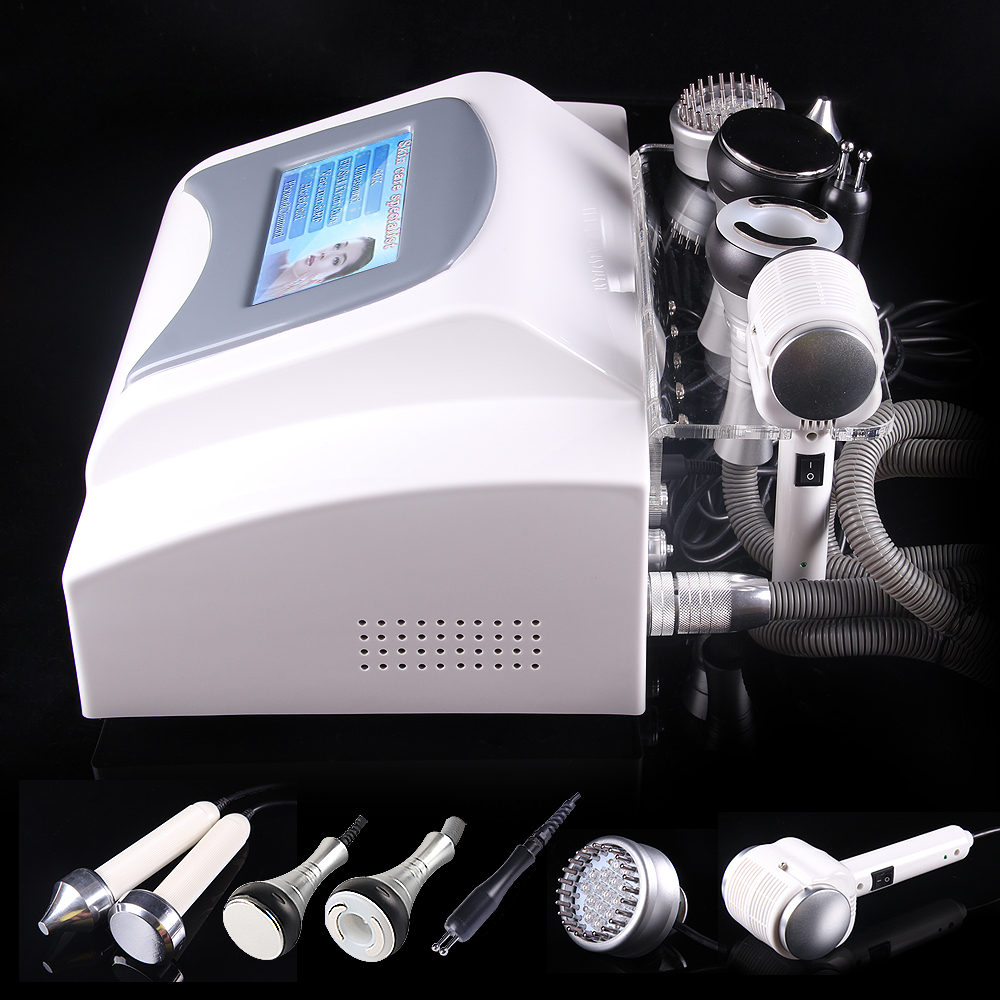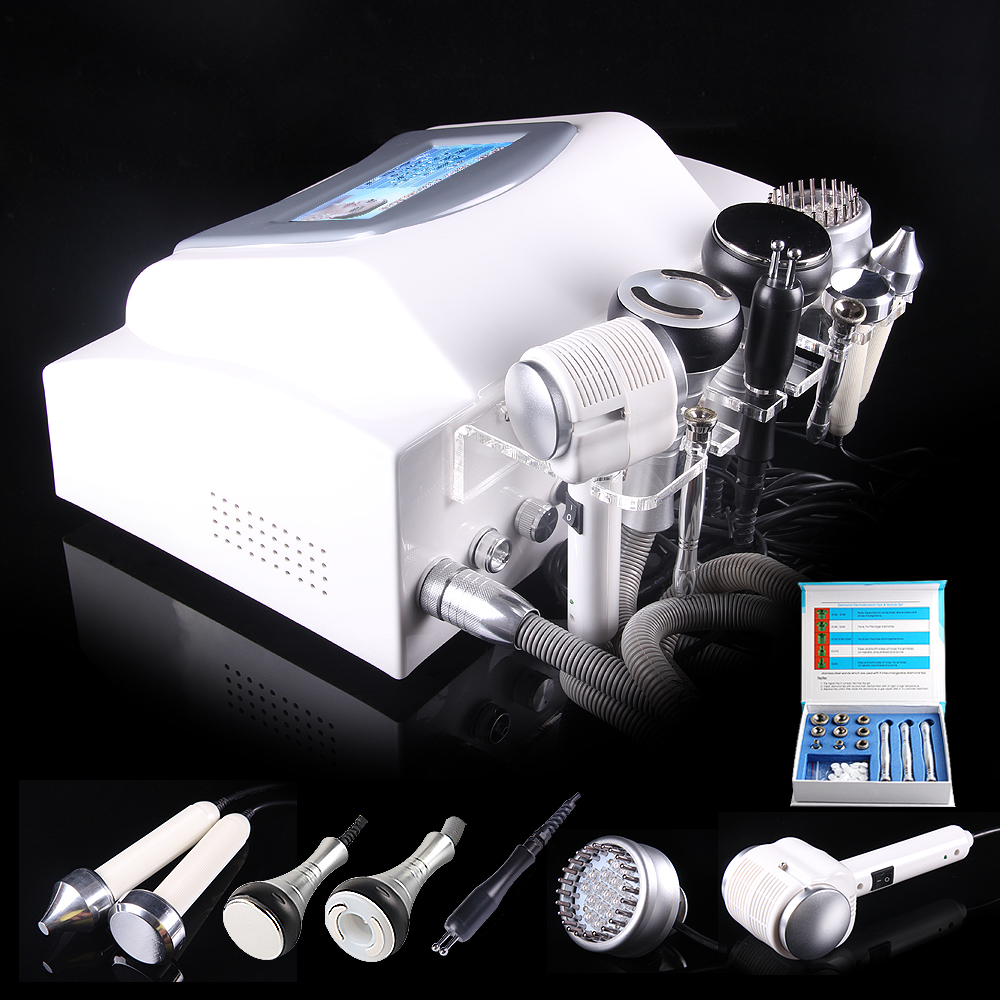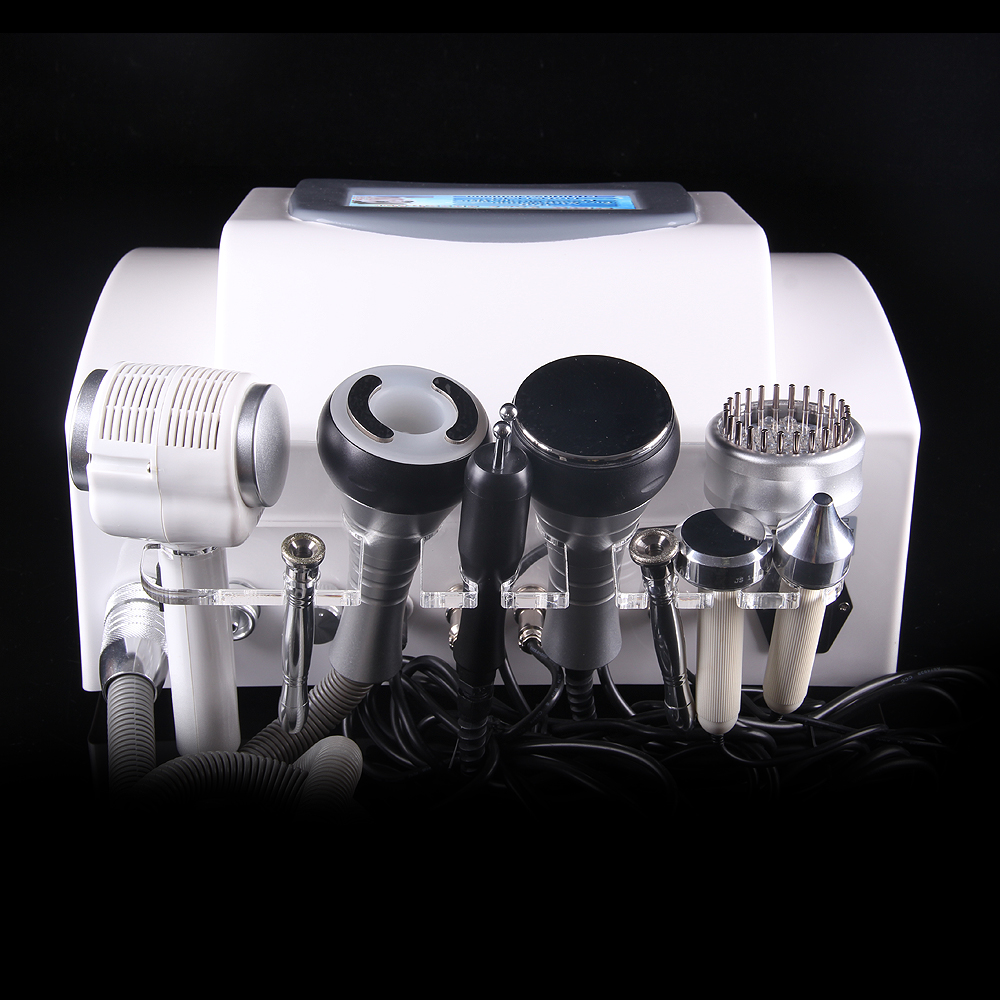 40K Caviation Ultrasonic RF Vacuum Beauty Machine
Portable 40k RF Cavitation Diamond Dermabrasion Slimming Beauty Machine
Diamond dermabrasion for blackhead remove
Unoisetion cavitaiton 2.0 for body slimming
Cold hot hammer for open and close skin pore
Vacuum with bipolar RF for fat reduce
Bio and microcurrent for face lifting
FEATURE
1. Safety
Unoisetion New Cavitation Technology--Annoying noise in ears caused by cavitation will be reduced 3 times, the clinical data indicated, more comfortable weight loss experience for you

2. Effective
The 3D RF energy output reaches ultimate results rather than normal RF
This designed tip of different sizes is respectively suitable for face and body treatments.

3. Comfortable
RF energy release rate is adjustable, and increase the treatment comfort.
Carefully selected RF energy frequency can greatly reduce stimulation to the nerve fiber.

4. Economical
Treatment tips can be used limitless within its lifespan
The equipment has few consumables.
UNOISETION CAVITATION 2.0
Unoisetion Cavitation 2.0 is new cavitation slimming system. The buzzing noise in ears caused by cavitation is reduced 3 times, more comfortable weight loss experience for you. Ultrasonic 40k cavitation can be used to body, belly, stomach, leg, arm fat loss, slimming. It can not be used on the back.
QUADRUPOLAR VACUUM & 3D RF
Vacuum & 3D RF combines the negative pressure air vacuum with RF, the RF can work for the target fat cell by sucking skin. RF vacuum suction works for lymphatic drainage massage, remove the fat cell after cavitation treatment, good for body shaping, skin tightening . It can be used on arms, legs, stomach, back etc.
Accessories
Model: PT-BZ01
Cavitation 1.0 Handpiece
Ultrasonic head make strong sound wave may cause fierce impact of fat cells to make them be exploded instantaneously, reduce the amount of fat cells and thereby achieve the effects of removing fat. It use on belly, legs, waist and arm.
Model: PT-FY01
Vacuum RF Hanpiece
RF & Vacuum adjust suction strength to rub directly explode thick fat, enhance blood circulation, accelerate the decomposition of fat, take away wastes, enhance the effect of removing cellulite. It use on belly, stomach, thigh, back, arm, leg.
Model: PT-WD01
Microcurrent Handpiece
Microcurrent handpiece stimulates muscle massage, to restore muscle elasticity, and promote cells to produce more collagen, so that the lines of the face are clearer, thus achieving the effect of tightening and thinning face. It use on face.
Model: PT-WC01
Photon Microcurrent Handpiece
The microcurrent & photon activates in skin cells, and increase the energy of cells's metabolization in order to stimulate to produce more collagen protein,enhances circulation, inhibiting he formation of melanin pigment. It use on face, like cheek.
Model: PT-LR01
Hot&Cold Hammer Handpiece
Hot hammer fast created warm accelerate blood circulation, get more collagen, cold hammerm can reach to 0-5°C to quickly shrink pores, allowing skin to quickly lock in moisture. It can use on face and body.
Model: PT-CS01A
Ultrasound Plate Handpiece
Ultrasonic head it works one million times per second to promote human blood circulation,and speed up metabolism, improve permeability of the membrane to promoted collagen tissue, reduced wrinkle. It use on body.
Model: PT-CS02A
Ultrasound Point Handpiece
Ultrasonic head utilizes sonic vibrations could stimulate skin tissue and improve permeability of the membrane to promoted collagen tissue, reduce wrinkle and invisible appeared fine line. It use on face, like cheek, eyes around.
Compare with similar products
Tech Comparision
3D Smart RF
With the development of the society, people recognize that it is very import for Skin Rejuvenation (skin tighten, skin lifting, skin whiten, wrinkle removal and so on). There are now so many home and salon radio frequency (RF) skin tighten lifting machines on the market, which increased the difficulty to choose the suitable machines for different person. Mostly, they are divided into two parts. One is the normal RF, the other one is the 3D Smart RF.
BIO Microcurrent
Bio micro-current face lifting is the most advanced system for non-invasive body contouring facial lift, can achieve skin rejuvenation and weight loss.
Unoisetion Cavitation 2.0
Unoisetion Cavitation 2.0 provides a new approach to processing that can help customers to get their satisfied results without having to bear the noise of their ears.
Microdermabrasion Machine
Microdermabrasion is a non-invasive procedure that uses tiny crystals or other exfoliating surfaces to help remove the superficial layer of dead skin cells.
Microdermabrasion Machine is a method of utilizing the principle of epithelial tissue regeneration. It sprays micro-grains to the deep layer of the epidermis at high speed, stimulates the rapid renewal of collagen and fibrous tissue, and instantly evaporates or destroys skin cells. These scars and aging skins are removed. After that, the treatment site will re-expose the new skin rejuvenation method of the newborn skin. Because it is non-chemical skin rejuvenation, it will not irritate the skin at all. It is the most popular skin care method in Europe, America and Japan.
Vacuum Cavitation Slimming
The principle of vacuum weight loss device is to cause frequent activity of fat in the body through the thermal effect of electricity, so that the weight loss site is decomposed by heat perspiration to achieve weight loss. Cavitation: Ultrasonic cavitation is a simple treatment that relies on sound waves to destroy fat cells from body.It is a non-invasive weight loss treatment that uses ultrasound technology to reduce fat cells in the target area of the body.
Cavitation
The cavitation releases powerful ultrasonic waves, which can speedy vibrate fattiness cells, produce countless vacuum air pocket in and out of cells, mightily impacts the fatty cells. The vacuum air pocket will break the fat cell membrane, so as to dissolve the triglyceride to be the glycerin and free fatty acid. The glycerin and free fatty acid will be out with the daily metabolism.
Hot and Cold Conductivity
The cold and hot conductivity is a new technology which bring about in the world in the near furture. Popular in Euro-American and Japanese etc. Output
Reviews (0)
Related Products
Customer who viewed this product also viewed
Products Inquiry
40K Caviation Ultrasonic RF Vacuum Beauty Machine
Diamond dermabrasion for blackhead remove
Unoisetion cavitaiton 2.0 for body slimming
Cold hot hammer for open and close skin pore
Vacuum with bipolar RF for fat reduce
Bio and microcurrent for face lifting